Alec Baldwin's Coronavirus Fears Include Horse Drawn Carriages
Alec Baldwin has tangled with photographers and paparazzi as well as organizations and those in positions of authority. Why is he in the news now?
Alec Baldwin is not only known to fans as a great actor – he has made headlines many times over for his work on behalf of social justice issues as well as for his red-hot temper. The star has tangled with photographers and paparazzi as well as organizations and those in positions of authority.
These days, even though Baldwin's state of residence, New York, is under heavy quarantine due to the COVID-19 pandemic, he is more fired up than ever. Recently, he spoke out against horse-drawn carriages, a staple of New York City's tourism trade.  
What is Alec Baldwin best known for?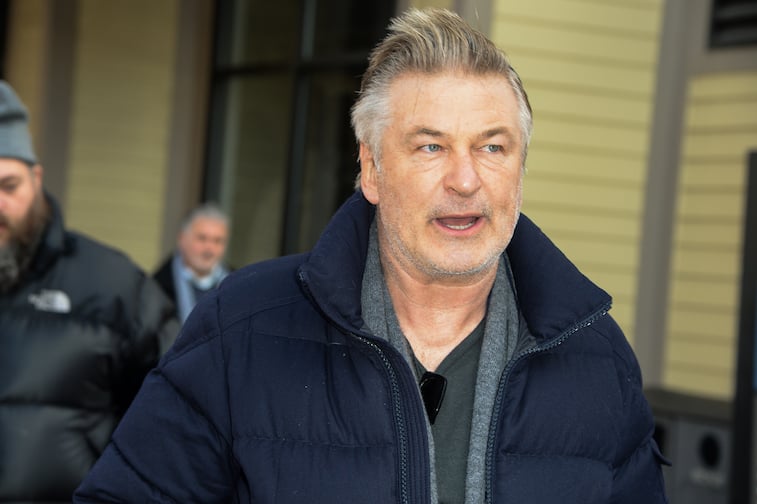 Born in 1958, Alec Baldwin was raised in a large, rambunctious family, with brothers who ended up going into the entertainment business as well. He studied acting in both high school and college and transitioned easily to a Broadway career in the late eighties.
All throughout the '80s, Baldwin worked prolifically, appearing in television and films, including TV shows such as The Doctors.
By the nineties, Baldwin was a nationwide star, known for his versatility and intensity as well as for his high-profile marriage to actress Kim Basinger. He has received acclaim for his acting roles in movies including The Hunt for Red October, Pearl Harbor, The Aviator, The Departed, Beetlejuice, Working Girl, and It's Complicated.
Baldwin has worked with some of the biggest movie stars in the business, including Meryl Streep and Sean Connery. In recent years, Baldwin has become known to a whole new generation of fans for his Donald Trump impression, which he shows off almost weekly on Saturday Night Live. 
Alec Baldwin began opposing horse-drawn carriages decades ago
Although Alec Baldwin is a major motion picture star, he has always had a penchant for social justice causes. In particular, he has a bone to pick with horse-drawn carriages, which can be seen all over New York City, carrying tourists to and from popular destinations like Central Park.
Beginning in the early nineties, Baldwin began passionately speaking out against them, proclaiming that horse-drawn carriages are inhumane and appealing with City Hall to make New York City cease the practice.
Baldwin even used his popular TV show, 30 Rock, to make a point about horse-drawn carriages when, in 2012, he had his character on the show state that horse-drawn carriages are "rolling torture wagons for nature's most dignified creature."
Recently, Baldwin took his hatred of horse-drawn carriages to the next level when he reached out to the mayor of New York City, stating that the carriages should be halted for good for the sake of public health.
What statement about horse-drawn carriages did Alec Baldwin recently make?
Alec Baldwin sent a letter to Mayor Bill de Blasio, asking that the city put an end to horse-drawn carriages in light of the novel coronavirus that is sweeping the nation. In the letter, Baldwin stated that the carriages could be causing the virus to spread even further, and that "it is shocking that carriage drivers still cram tourists into small carriages and give them shared, reused blankets, with the driver seated just inches ahead of them." 
Not everyone was pleased with Baldwin's appeal to shelve the horse-drawn carriage industry. A representative for Historic Horse-Drawn Carriages of Central Park claimed that Baldwin has "hated us for more than 30 years" and that his appeal is especially ill-timed, considering how badly many tourist industries are currently suffering in New York City.
The rep also stated that drivers are taking extra precautions during the pandemic, including sanitizing more frequently.
Whether Alex Baldwin gets his way remains to be seen. Still, with New York City facing the largest crisis that the city has seen in years, it seems likely that the mayor will be occupied with other matters for some time.