Alex Guarnaschelli Has a Simple Trick to Fix a Broken Sauce
Learn more about Alex Guarnaschelli and her simple trick to fix a broken sauce.
It seems like celebrity chefs are everywhere these days. Food shows, cooking competitions, advertisements, the kitchenware section of your favorite big box store… Everyone has their favorite chef and we're going to look at one who has been around for a long time — Chef Alex Guarnaschelli.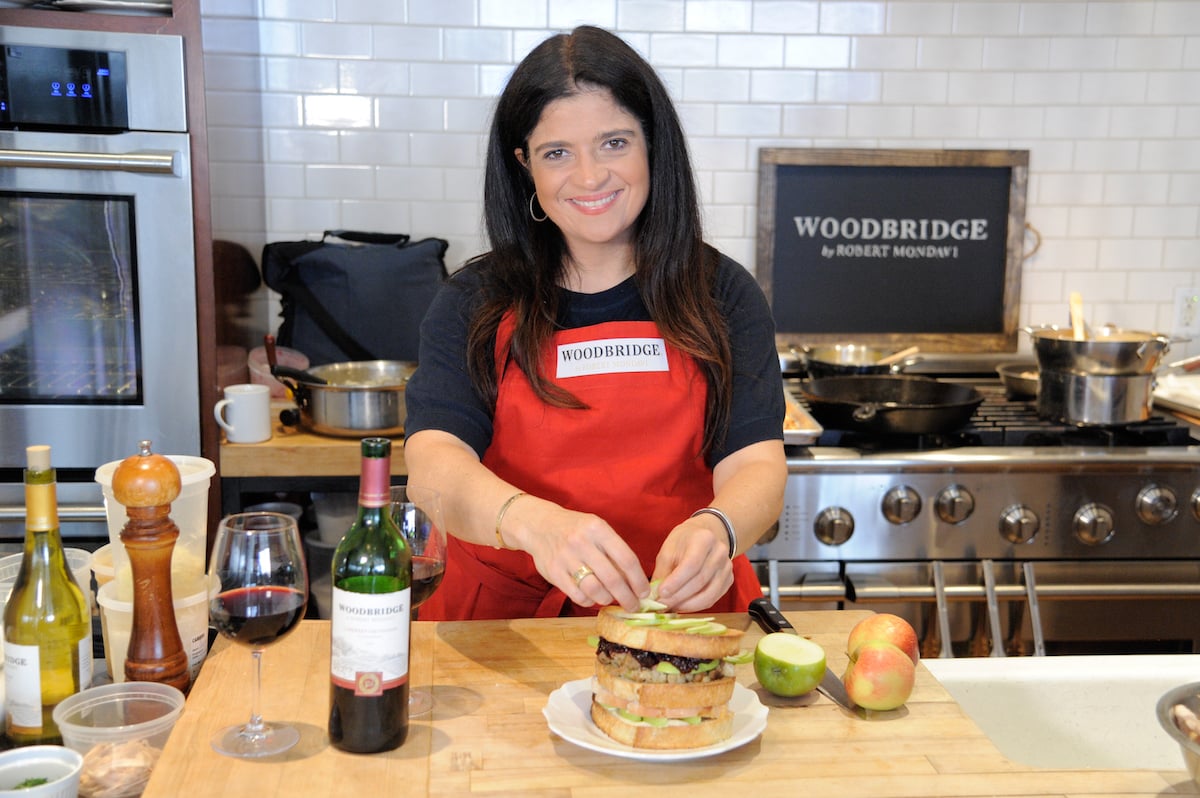 Solving culinary conundrums
Guarnaschelli has been in the public eye since her appearance on Iron Chef America in 2007. Since then, she's been a host, judge, or contestant on numerous Food Network shows. Her expertise shows in the simple way she tackles culinary problems such as salvaging a broken sauce. Rather than panicking, she just whisks in a few spoonfuls of warm water to balance out the fat and bring everything back together, according to Mashed.
Follow the tip from this Iron Chef and you won't have to worry about a separated cream sauce or grainy chocolate ever again. Celebrity chefs have plenty of other tips to offer people who would love to cook better without going to culinary school. Before we explore those cooking tips, let's take a closer look at Chef Guarnaschelli and her journey toward celebrity status.
Chef Guarnaschelli's road to fame
Guarnaschelli's cooking career began at her mother's side. Her mom was a cookbook editor and Guarnaschelli grew up helping her test recipes. Although she attended New York's prestigious Barnard College where she earned an art history degree, Guarnaschelli was drawn to the fast-paced world of professional kitchens.
She eventually settled on a food career and traveled to Burgundy, France to attend the famous La Varenne Cooking School. After seven years working under world-class chefs in France, she returned home to do the same with American chefs. Her cooking style melds French techniques with seasonal American ingredients. 
After her Iron Chef appearance, she went on to act as a judge on Chopped and then got her own show, Cooking Loft with Alex Guarnaschelli. Her career as a celebrity chef expanded and she now appears on at least one Food Network show almost every day, including her latest show, Alex vs. America.
And now, let's return to cooking tips from other celebrity chefs…
Cooking Tips from the Pros
Alton Brown recommends putting pasta and salt in an empty pan and then adding just enough cold water to cover the pasta. Bring to a boil and cook until al dente. This pasta hack saves time and water since you're not waiting for a giant pot of water to come to a boil before you can even begin cooking your pasta.
Brown also has a trick for getting those perfectly fudgy brownies that everyone loves so much. The secret is in the technique rather than any added ingredients. He simply bakes them at 300° for 15 minutes, removes them from the oven, lets them cool for 15 minutes, then returns them to the oven for 30 more minutes of baking. The end result is a fudgy brownie that's moist throughout and yet has a crispy, flaky top. 
Looking for more cooking tips?
Guy Fieri always reverse-sears his steaks, according to People. He puts them in a low oven and slowly roasts them until they're at the desired doneness. Then he sears them in a hot cast iron pan on the stovetop for a rich brown crust.
Martha Stewart says to pay attention to the details in a recipe. For instance, 1 cup sifted flour is not the same as 1 cup flour, sifted. The former is sifted before measuring while the latter is sifted after measuring. You'll get a different volume of flour from each and that could affect the outcome of your recipe.
Duff Goldman recommends leaving your eggs on the counter overnight if you're going to bake the next day. You'll get better baking results when your eggs are at room temperature.