Alex Guarnaschelli's Easy 5-Minute Arugula Salad
For those warm-weather nights when you need dinner in an instant, Food Network host Alex Guarnaschelli's simple arugula salad fits the bill. As the chef notes, this quick dinner is done in one bowl, in five minutes.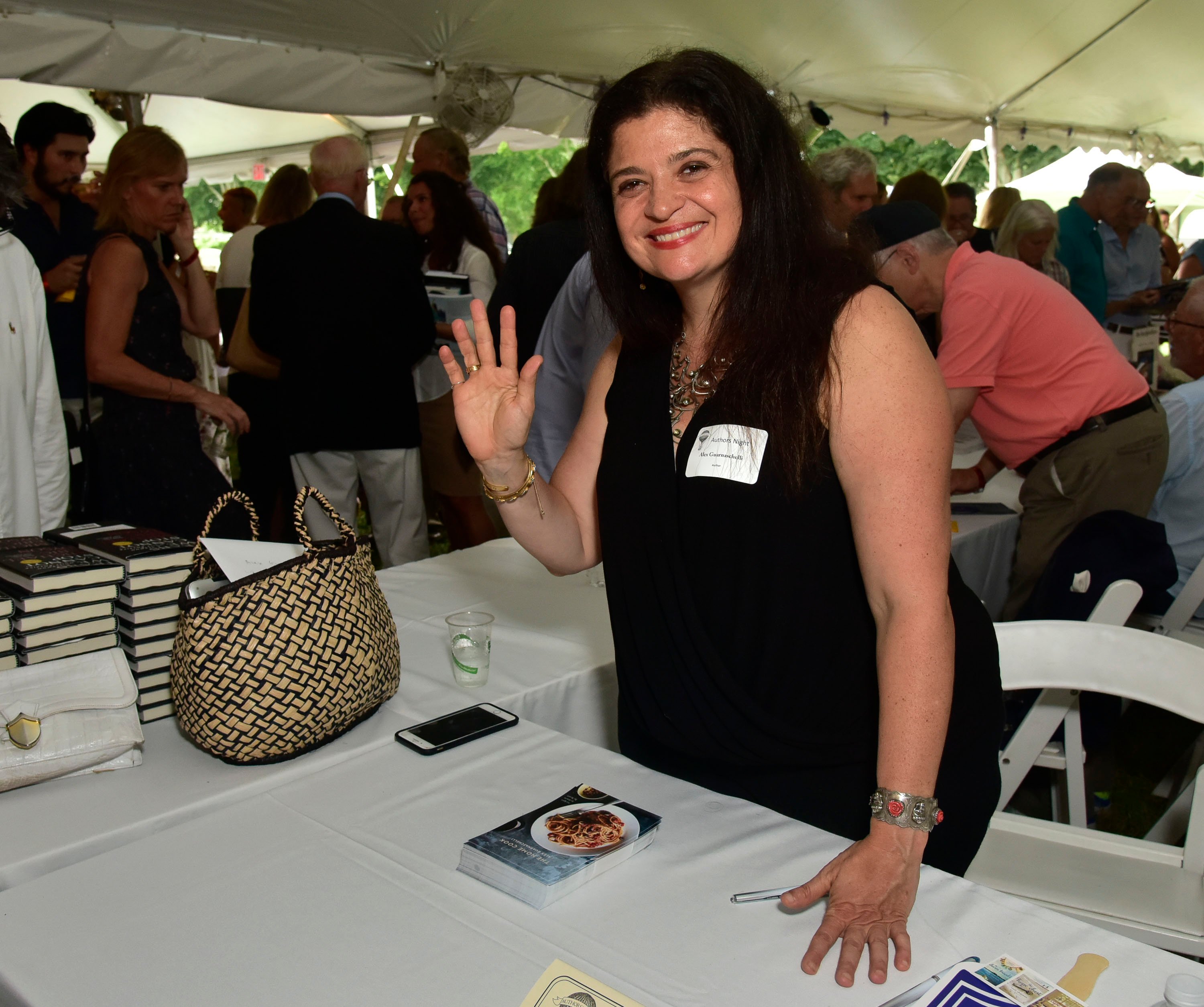 The deliciousness of Alex Guarnaschelli's salad is in its simplicity
The chef writes in her cookbook Cook with Me that her arugula salad places the sharp-flavored green in the spotlight with just a minimum of supporting ingredients.
"Restraint is one of the hardest things to execute when cooking, especially when you're making something simple," Guarnaschelli writes. "For salad, it's very easy to add croutons, cheese, grilled chicken, shrimp, tomatoes … the list can go on forever."
The Chopped judge added that this arugula salad makes for an uncomplicated, satisfying light dinner with lemon juice, extra-virgin olive oil, honey, and salt complementing its slightly bitter flavor: "I just want the flavor of tart lemon (the juice and the chopped-up lemon bits) and briny olive oil to counter the peppery arugula. The honey pops in and out of the picture, offering some sweetness."
The beauty of this salad is how quickly it's done. "One bowl. Five minutes. Easy, right? Serve this in a simple bowl, for example a wooden one, to give the salad a textured look."
The chef also recommends trying arugula salad with strawberries
On Food Network's site, Guarnaschelli presents the elegant salad this time with sliced strawberries, proving "how delicious strawberries can be when used outside of the 'dessert' realm."
In this version of the salad, she adds sherry vinegar, and instead of honey, just a skosh of granulated sugar to play up the sweetness of the strawberries.
To make the salad, start with the dressing, stirring together the sherry vinegar and sugar in a large bowl, adding olive oil, canola oil, and salt to round out the dressing. Add the arugula leaves to the dressing, tossing to coat. The sliced strawberries are added, as well as poppy seeds to complete the meal.
Get the complete recipe and reviews on Food Network's site. Guarnaschelli's basic arugula salad recipe can be found in her cookbook Cook with Me: 150 Recipes for the Home Cook.
Reviewers used Guarnaschelli's arugula salad recipe as a delicious starting point
While many reviewers loved the chef's basic salad recipe, most couldn't resist throwing in one or more add-ins. Arugula is such a sturdy green, both in flavor and constitution, and almost anything paired with it is a win, as some home cooks noted on Food Network's site.
"Delicious, quick and easy. I would have never thought to put strawberries in salad. Now I'm glad I did! I also added a few crumbles of goat cheese. I can see so many wonderful variations," one person wrote.
Another reviewer added, "Absolutely delish! I was trying to find a recipe that would use up my leftover strawberries, and this was perfect! It's great on its own or you can add some nuts to give it great texture and crunch. I would highly recommend this recipe if you're looking for something light for dinner or an accompaniment as a side salad."
RELATED: Alex Guarnaschelli Nearly Turned Down 'Chopped': 'I Remember Saying I Have to Wash My Hair That Day'