Alex Rodriguez Eats the Same Thing for Breakfast Every Day — Here's Why
Alex Rodriguez is a creature of habit. At least when it comes to breakfast. The former MLB player for the New York Yankees also known as A-Rod eats the same thing for breakfast every day. 
Rodriguez, who is engaged to Jennifer Lopez — he proposed to his girlfriend of about two years in March 2019 — is no stranger to eating clean foods. As a former professional athlete, he's used to reaching for vegetables and lean proteins that will fuel his body and keep his energy levels up. When it comes to breakfast, Rodriguez, 44, sticks to a simple menu and has done so for years. 
Rodriguez eats 'egg whites, oatmeal, coffee' for breakfast
During a 2017 interview with CNBC Make It, A-Rod revealed that he still eats to fuel his body for a busy day but instead of baseball, his schedule's now filled with TV appearances — he's an ESPN commentator and has been a guest on Shark Tank — filming his own show, Back in the Game as well as running his own investment company, A-Rod Corp., and being a parent.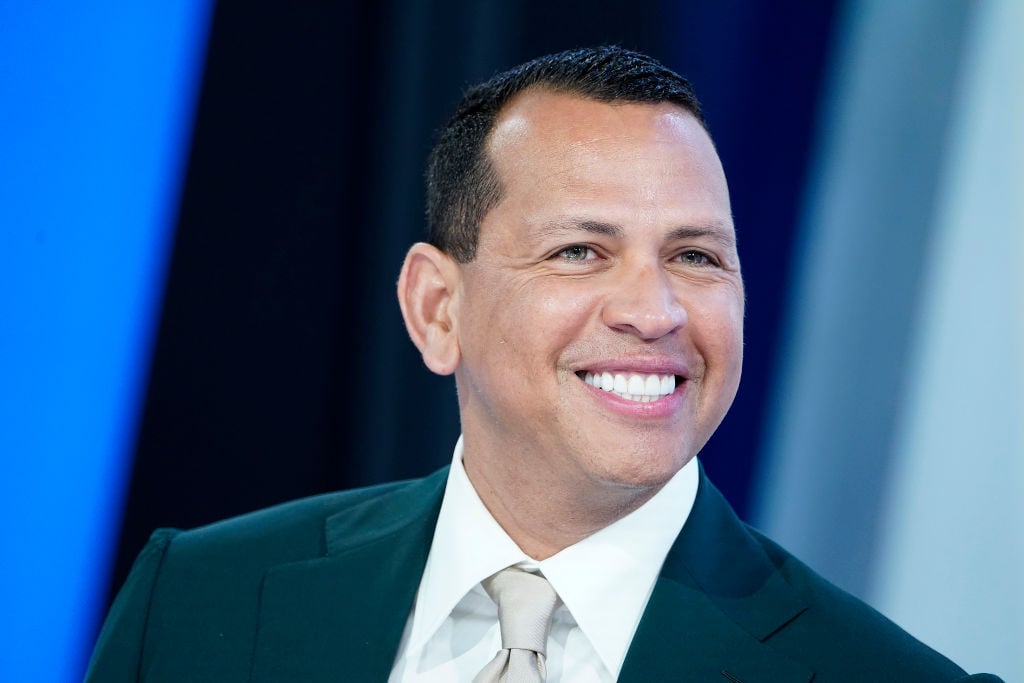 "I'm a pretty boring guy. I'm very routine-oriented … so for me, it's egg whites, oatmeal, coffee and sometimes I do a little fruit," Rodriguez told the news outlet. There you have it. A-Rod sticks to the same breakfast because he likes his routine. He's not alone. Other celebrities do the same thing. Celebrity chef, Ina Garten, has eaten oatmeal with salt and a cup of coffee for breakfast for the last decade. 
Rodriguez reportedly doesn't drink just one cup of coffee with his breakfast. 
According to a 2019 Sports Illustrated cover story published on June 25, 2019, the former Yankee drinks nine cups of coffee a day. Ben Reiter, who interviewed Rodriguez wrote: "He'll often hit the gym at one in the morning, fueled by one of the nine cups of coffee he can consume a day."

When he's not drinking coffee, Rodriguez is reportedly guzzling water. So much that he consumes between one and two gallons of water a day. 
He's eaten the same breakfast for years
Rodriguez has been eating a variation of the same thing for a while. In an interview with Men's Journal back when he was still playing professional baseball — he retired from the sport in 2016 — Rodriguez said he'd stick to two foods when it came to breakfast.
When asked what a typical first meal of the day is for him, he said: "Six egg whites every morning, oatmeal, a glass of Vita Coco, and that's it."

Clearly, the only thing that's changed for the former athlete since then is his beverage of choice in the morning. Full disclosure: At the time of A-Rod's interview with Men's Journal, he had been endorsing Vita Coco coconut water.

Rodriguez: 'Yoga is my go-to everyday'

Not only does Rodriguez stick to a routine with food but he does the same with exercise. 
In an Instagram post shared on Dec. 2, 2019, A-Rod said he often turns to yoga for a good sweat session.
"Yoga is my go-to everyday. What's yours?! 🧘‍♂️🔥" he captioned the post alongside a black-and-white picture of himself on a yoga mat with the hashtags, #yogaeveryday and #mondaymotivation.

Rodriguez hits the gym with Lopez — the two even filmed a workout video together — and when J. Lo participated in a 10-day challenge where she cut all sugar and carbs from her diet in preparation for her 2019 movie, Hustlers, A-Rod joined in. He ended the time by indulging in all kinds of junk food and sharing a picture of his celebratory meal on Instagram. 

While Rodriguez clearly knows how to celebrate, we also know he's a man of routine who does his best when he knows what's next in his schedule.