Alex Rodriguez and New Gal Pal Miss Running Into Bennifer While on Vacation
It's been four months since Alex Rodriguez and Jennifer Lopez called it quits. Lopez didn't waste any time moving on from the ex-New York Yankees slugger. The Hustlers actor has reunited with former flame Ben Affleck nearly two decades after ending their 2004 engagement.
Meanwhile, Rodriguez has finally come to terms with his breakup with Lopez. He's recently been spotted on vacation with his new gal pal Melanie Collins. However, their getaway was a bit awkward since they almost ran into his ex.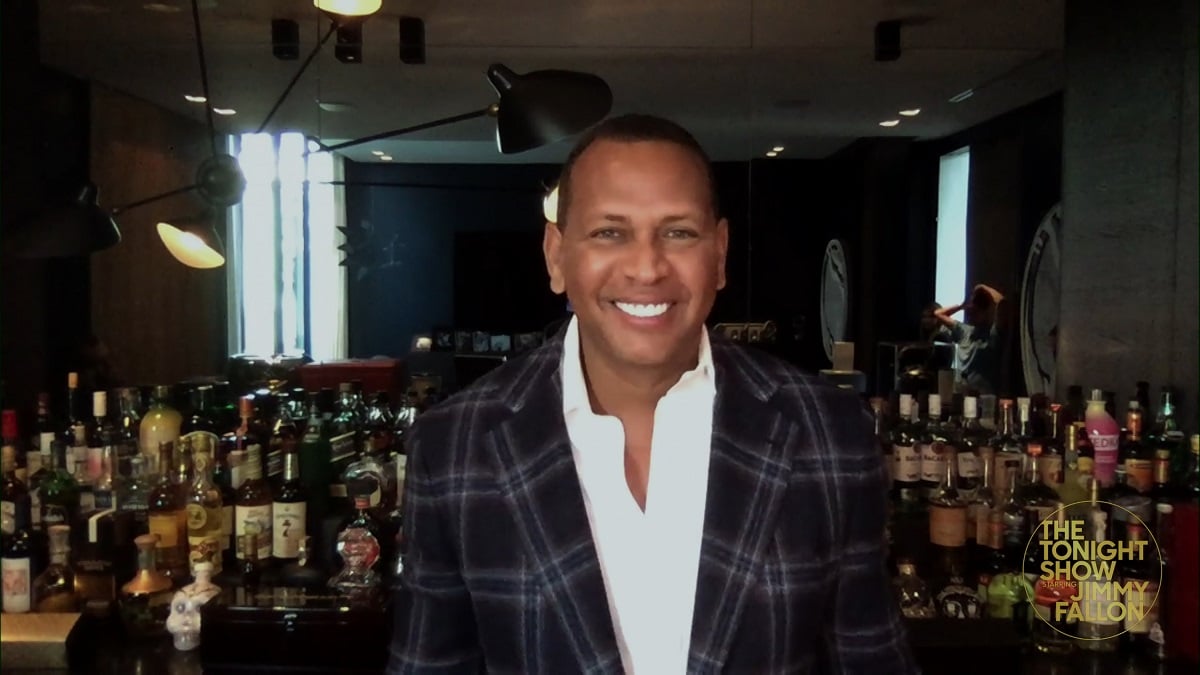 Alex Rodriguez and new gal pal miss running into Bennifer during vacation
Two weeks ago, Lopez celebrated her 52nd birthday by going on vacation with Affleck to St. Tropez. The couple has been quiet about their rekindled romance, but Lopez and Affleck finally confirmed they were together during their getaway. The couple was later photographed canoodling on their yacht, and Affleck couldn't help gazing at Lopez's bikini-clad body. However, the couple's romantic trip almost turned awkward when Rodriguez was spotted near their vacation spot.
RELATED: Bennifer: Jennifer Lopez and Ben Affleck Are 'Trolling Us,' Some Speculate
Related post url: 
As reported by She Knows, Rodriguez and his new galpal Collins also went to St. Tropez to celebrate his 46th birthday. Paparazzi photos from Rodriguez and Collins' trip show them riding a jetski near Bennifer's yacht. Days later, the two couples avoided an awkward run-in during a shopping excursion. Rodriguez vacationing near Bennifer's destination created a stir in the media, with many wondering if he was using Collins to make Lopez jealous.
Alex Rodriguez' new galpal is Melanie Collins
Rodriguez's new galpal has generated a lot of interest. Collins is a celebrity in her own right. NFL fans may recognize her as a sideline reporter for CBS Sports. Aside from covering football, Collins also hosts the Golf Channel shows Big Break and Driver vs. Driver.
Collins and Rodriguez were introduced through their friends Eric and Jessie James Decker. In fact, the Deckers tagged along on Rodriguez and Collins' trip to St. Tropez. According to People, although Rodriguez and Collins seem to be sports' newest couple, the two aren't romantically involved. A source tells the magazine that the two are "just friends" and "Alex is single and having fun."
Alex Rodriguez tried to win back Jennifer Lopez after their split
Rodriguez and Lopez's engagement ended in April. The couple's breakup was due to Rodriguez's alleged infidelity and Lopez's trust issues. Rodriguez reportedly had a tough time following their split and tried to win back his ex.
Days after calling it quits, the exes meet for dinner, where Rodriguez pleaded for another chance. He promised to change, but that wasn't enough for Lopez to change her mind. She knew it wouldn't work for them, and it was better if they went their separate ways. Lopez hasn't had any trouble moving on, but as for Rodriguez, his recent actions show he may not be over his ex-fiancée.