Alex Struggles With a New Skill as Elena Loses Her Marbles Over College in 'One Day at a Time' Episode 5 — Review
This season of One Day at a Time has felt a little underwhelming as compared to its previous seasons. As stated last week, it might be because the format is so different from what we've experienced thus far, but after this episode, it's clear that the show was lacking in its "heart" department. The Alvarez family never fails to show they put each other above everything else, but the episodes so far haven't really given fans what they have in the past. Granted, we're only on episode 5, and this one did bring a really great mother/son moment. It's all ramping up a bit, even though next week is the mid-season finale.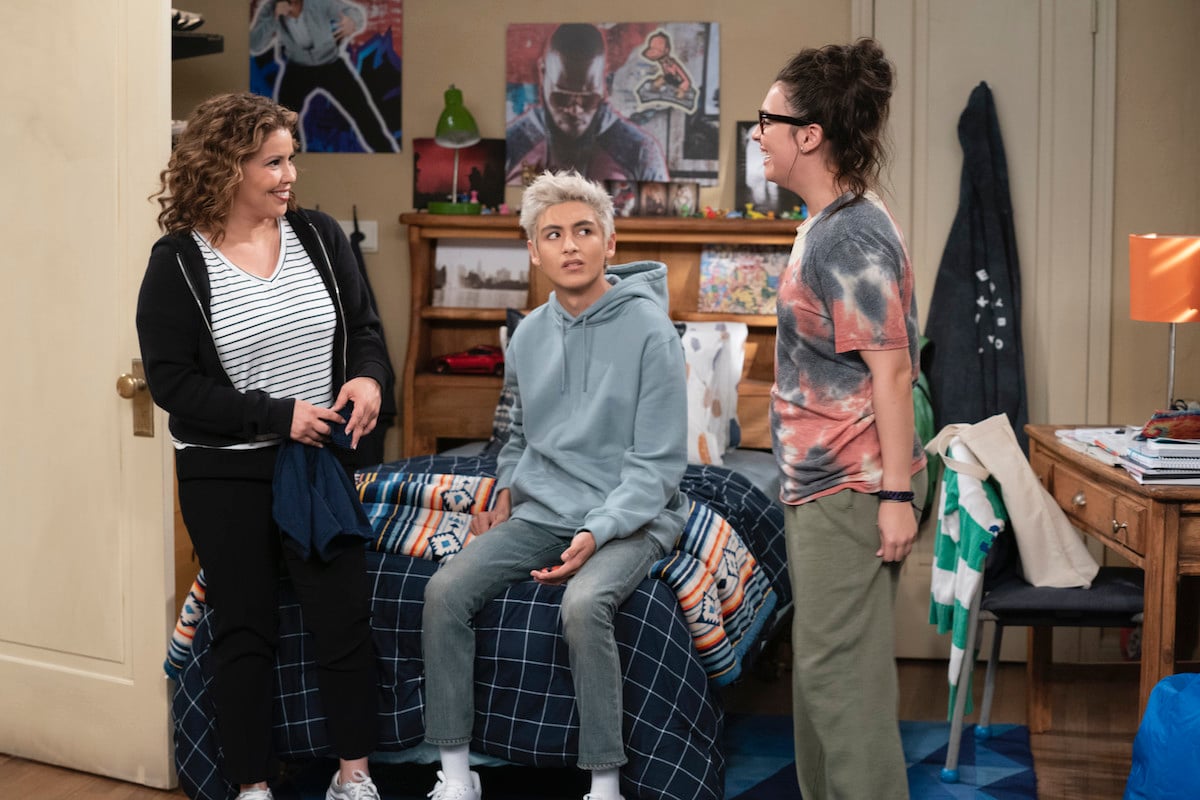 The Alvarez family continues to break gender norms
At the start of the episode, Alex comes in and asks for a quince. In the Latinx community, quinceañeras are only held for the young women in the family once they turn 15. If you remember, this was a major topic of contention for Elena who noted the archaic history of the celebration. She didn't want one because it didn't really vibe with her feminist ideals. However, she ended up going through with it to make her mother happy and also to celebrate all Penelope's done for them. 
So it's a bit of a surprise for the family when Alex asks for one. However, Penelope starts to love the idea, and even more so when she realizes it was just a ploy for him to ask for money. And even though they don't actually go through with a quince for Alex, they do end up breaking some gender norms still.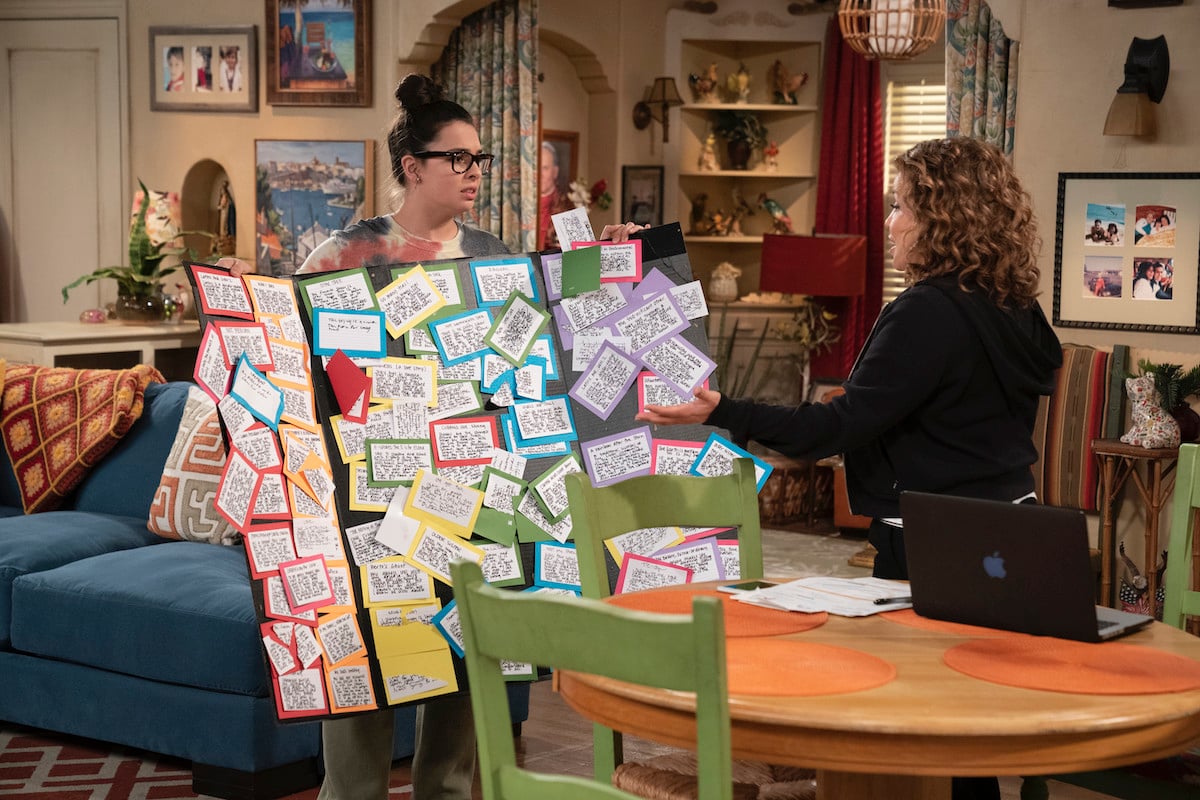 Alex wants to take a fashion class on street style. Lydia is annoyed since she's an amazing seamstress but doesn't really specialize in what Alex wants to study. Penelope is ecstatic, though, and grants him the $500 he needs for the class. 
Elena kind of loses her mind over college essays
Elena is in full-speed-ahead mode for college. She's in the application process and has had her mind set on Yale since early on in the series. As we all know, she's a perfectionist and will not stop for anything less than the best. So it comes at no surprise that she develops a manic work ethic which involves a storyboard of sorts with several essay topics. 
The college essay is one of the most important, and therefore most stressful, parts of applying to college. Do you go for the sad dad story? The gay, coming out story? Or something else? Does Elena come across as genuine or… someone that warrants a restraining order as she puts it? She does lose her mind for a bit, by hearing voices and stuff. But it seems like she actually finds the right balance of everything and finishes it. It'll be exciting to see how she copes with the admissions results.
Alex realizes that being good at something takes hard work
Another major part of the episode was Schneider and Avery dealing with her new pregnancy and what that means for their relationship. While they are perfectly paired and don't really fight, Dr. Berkowitz throws a bit of a wrench in there with his wildly creepy — and life-sized — clown. Surprisingly it does more harm than just scaring the daylights out of them; it causes their first fight. But, they power through as you knew they would.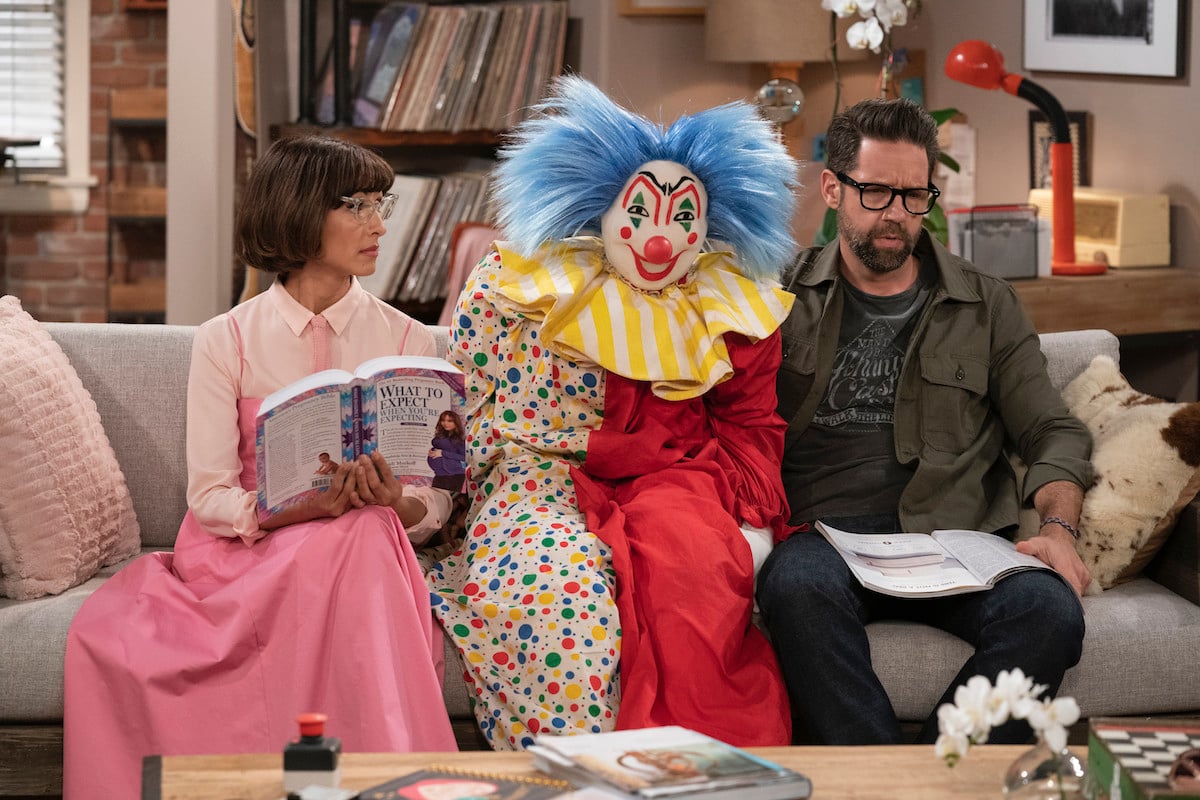 Unlike Elena, Alex has been a bit more reserved when it comes to his emotions or what he's going through. Which is why it's so hard for Penelope to figure out why he wants to quit his class. But it comes down to not wanting to fail at something in a family that seems to really have it all figured out. This is one of the most heartfelt conversations this season so far. It's touching to see how Penelope finally gets to the bottom of Papito's struggles. They resolve it, he pledges to stick with it, and he ends up making a cute little jacket/vest. 
This episode has all the best elements of One Day at a Time. It has the heart, but also the hilarious one-liners and jokes throughout. That's what continues to make ODAAT standout. It's a sitcom with so much love it's bursting. It's very easy to see why fans fought so hard to save it from complete cancellation.