A Look Back at the Life and Career of Alex Trebek
Jeopardy! host Alex Trebek died November 8, 2020, at the age of 80 after a battle with stage 4 pancreatic cancer. Here's a look at his career and life. Alex Trebek was known for hosting many game shows Trebek was born on July 22, 1940, in the city of Sudbury in Ontario, Canada. He made …
Jeopardy! host Alex Trebek died November 8, 2020, at the age of 80 after a battle with stage 4 pancreatic cancer. Here's a look at his career and life.
Alex Trebek was known for hosting many game shows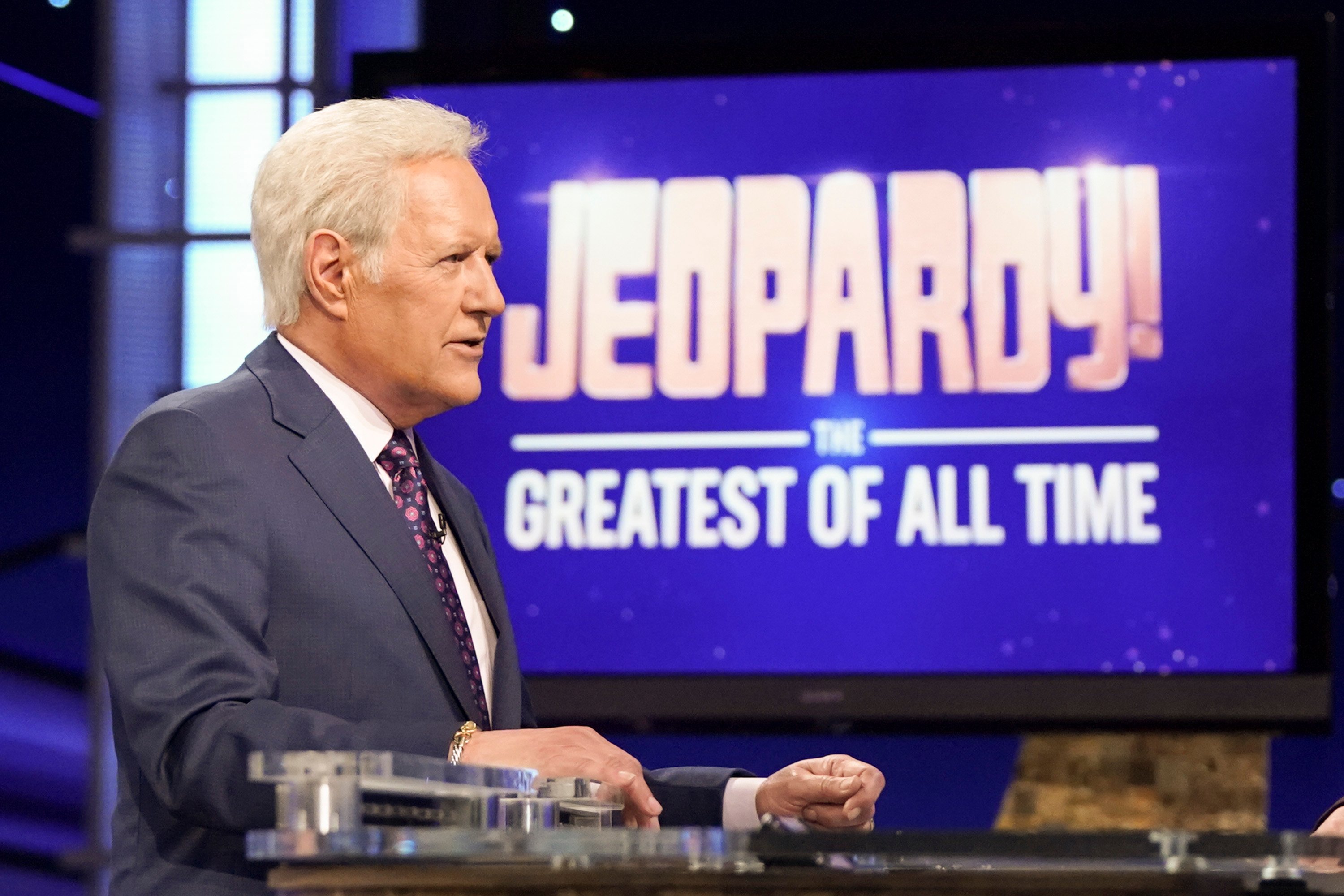 Trebek was born on July 22, 1940, in the city of Sudbury in Ontario, Canada. He made his debut as a television host in 1962 on the show Vacation Time. Trebek was the host of many other game shows, including The Hollywood Squares (1974-1978), Double Dare (1976-1977), and The New Battlestars (1981-1983). He began hosting Jeopardy! in 1984 and continued to host for 36 years until his death.
The Jeopardy! host didn't consider himself the star of the show. He tried his best not to make it about him. In a 2018 interview with Vulture, Trebek explained how he viewed his role:
You have to set your ego aside. The stars of the show are the contestants and the game itself. That's why I've always insisted that I be introduced as the host and not the star. And if you want to be a good host, you have to figure a way to get the contestants to — as in the old television commercial about the military — 'be all you can be.' Because if they do well, the show does well. And if the show does well, by association I do well.

Alex Trebek, Vulture
Alex Trebek's work outside of hosting
Trebek had a rich career in entertainment that went beyond hosting game shows. He also has credits as a producer and actor. Trebek had four producer credits. He made his production debut with a 1984 episode of Jeopardy! In 2018, he hosted a television documentary titled Game Changers. His other production credits include the 2018 documentary Eyes of Faith and the 2019 short film Veil.
Trebek made his acting debut in a 1978 episode of the television series Vega$, in which he played the character Arthur Martin in an episode titled "The Games Girls Play." In 1990, he made an appearance in Cheers in an episode titled "What is… Cliff Clavin?" He made his film debut in the 1991 movie Dying Young, in which he played himself. His other acting roles include appearances in Seinfeld, The X-Files, How I Met Your Mother, and Orange is the New Black.
Alex Trebek leaned on his wife for support during his cancer battle
One person Trebek credits with helping him get through the toughest times in his life is his wife, Jean Currivan. They were married in 1990 and had two children together. Before that relationship, Trebek was married to his first wife, Elaine Callei, from 1974 to 1981. In an interview with People magazine, Trebek said he wished he met his wife earlier in life.
"My wife Jean and I have been together almost 29 years, and I was thinking about President Bush when he died, and all the comments about his life about what a nice guy he is, and how he and his wife had been together 73 years," Trebek said. "I thought, 'Oh my gosh … if I'd just met Jean in my 20s we could have had a longer life together.'"
Follow Sheiresa Ngo on Twitter.