Alex Trebek Says He'd 'Be Fighting Like Mad Every Day to Overcome' Cancer If He 'Were 25 or 30'
Alex Trebek, the longtime Jeopardy! host, continues to open up about his cancer diagnosis. The face of the classic game show, the Canadian-born TV personality says he'd be dealing with cancer in a different way if he were in his 20s or 30s as opposed to fast approaching 80. 
Alex Trebek announces cancer diagnosis in 2019
On March 6, 2019, Trebek went public about the change to his health. In a video posted to the game show's Twitter and other social media channels, the TV personality opened up about being diagnosed with stage 4 pancreatic cancer. Speaking from the Jeopardy! stage, he made it clear he planned "to fight this."

"I'm going to keep working and with the love and support of my family and friends — and with the help of your prayers also — I plan to beat the low survival rate statistics for this disease," Trebek said.
In the wake of the news, he received an outpouring of love and support from Jeopardy! fans. Today, fans still send him kind messages. In fact, the positive response is what convinced Trebek to release a memoir, The Answer Is …: Reflections On My Life. Released on July 20, 2020, all of the proceeds of his book will go to charity. 
He's continuing treatment, says things would be different if he were younger 
Since announcing the diagnosis, Trebek's continued with treatment for stage 4 pancreatic cancer. According to a July 2020 interview with Good Morning America, he's currently undergoing experimental immunotherapy treatment.
And the TV personality is seeing some positive results. Blood tests seem to indicate the cancer isn't progressing. 
In a separate interview with NPR ahead of the release of his memoir, Trebek said his approach to cancer would be different if he were decades younger instead of quickly approaching 80. July 22, 2020, will mark the day Trebek turns 80 and embarks on a new decade of his life.
"If I were 25 or 30, I'd be fighting like mad every day to overcome this diagnosis," he said. "But age does influence you."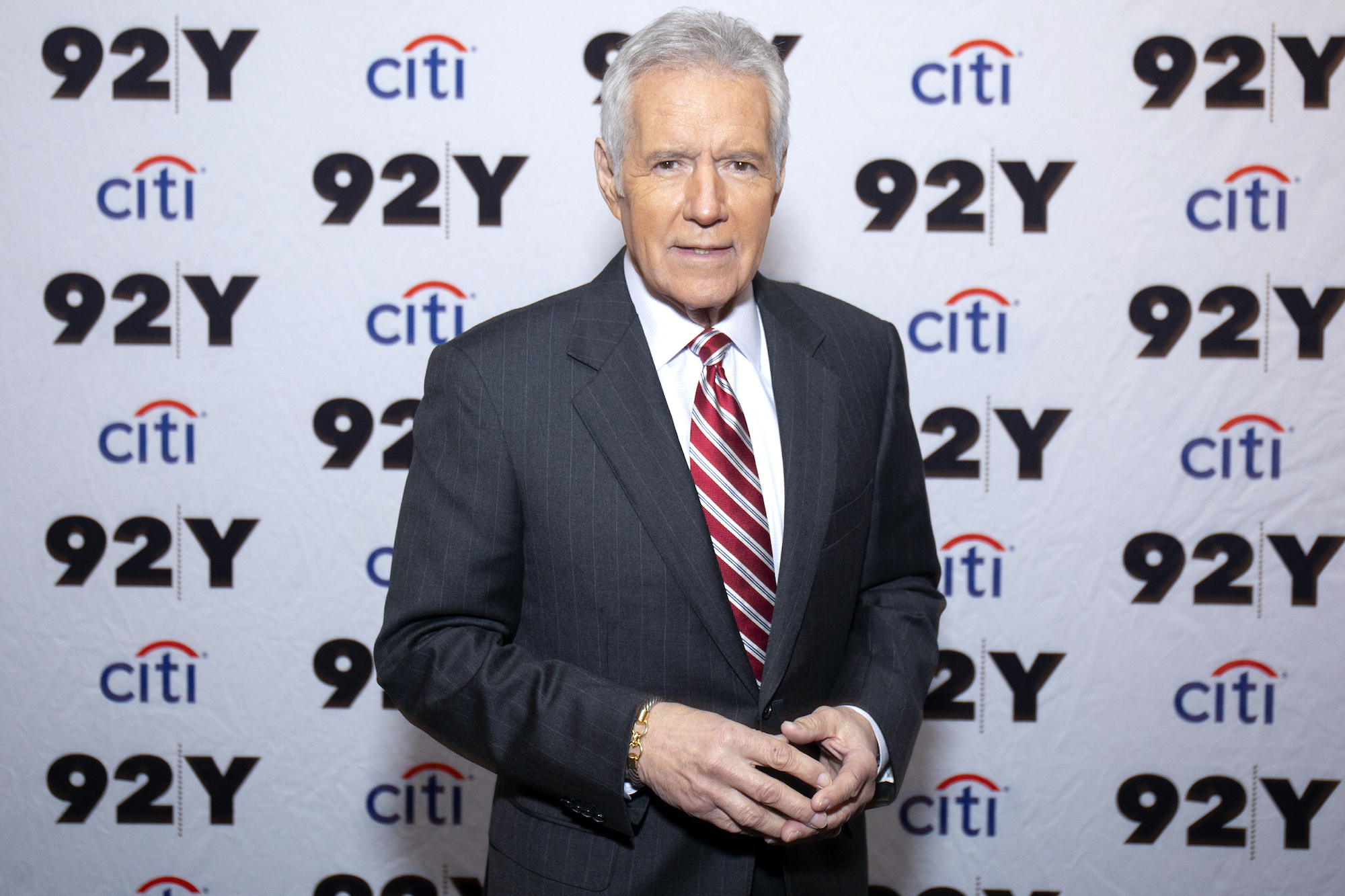 He continued, reflecting on his life.
"I'm 80 years old and I've lived a great life," he said. "I have a marvelous family. I've had a fantastic career in terms of finances, in terms of a claim within the television community. I have no reason to complain, whatsoever."
"So I think that does influence a person's outlook," he added. "You just say, boy, I've got to be thankful for what God has given me so far."
This is the first time Trebek's shared his thoughts on cancer. Previously, he said he didn't consider cancer "devastating news," but rather "part of life."
Alex Trebek told his family he may stop treatment
Although his current treatment seems to be working, Trebek said that if it doesn't, he's "not going to go to any extraordinary measures to ensure my survival."
He described telling his family as "tough," noting "they handled it beautifully."
"They understand that there is a certain element regarding quality of life," he said. "And if the quality of life is not there — it's hard sometimes to push. And just say, 'Well, I'm gonna keep going even though I'm miserable.'"
He continues to host 'Jeopardy!'
Trebek is still the face of Jeopardy! and he plans to keep it that way. Filming of the game show was suspended due to the coronavirus but Trebek's been filming clips for the program from home while reruns air on TV.
According to the Los Angeles Times, August 2020 will mark Trebek's return to the Jeopardy! studio. Episodes will be taped without an audience and contestants will adhere to social distancing guidelines while being separated by partitions. Meanwhile, fans continue to speculate who will take over for Trebek when he leaves the show.