Alex Trebek Gets Emotional About This Famous 'Jeopardy!' Fan – 'He Was My Hero'
It's almost shocking to discover that Jeopardy! host Alex Trebek was so affected by a famous fan of the game show that he still talks about the celebrity.
In fact, the 79-year-old was – and still is – downright starstruck.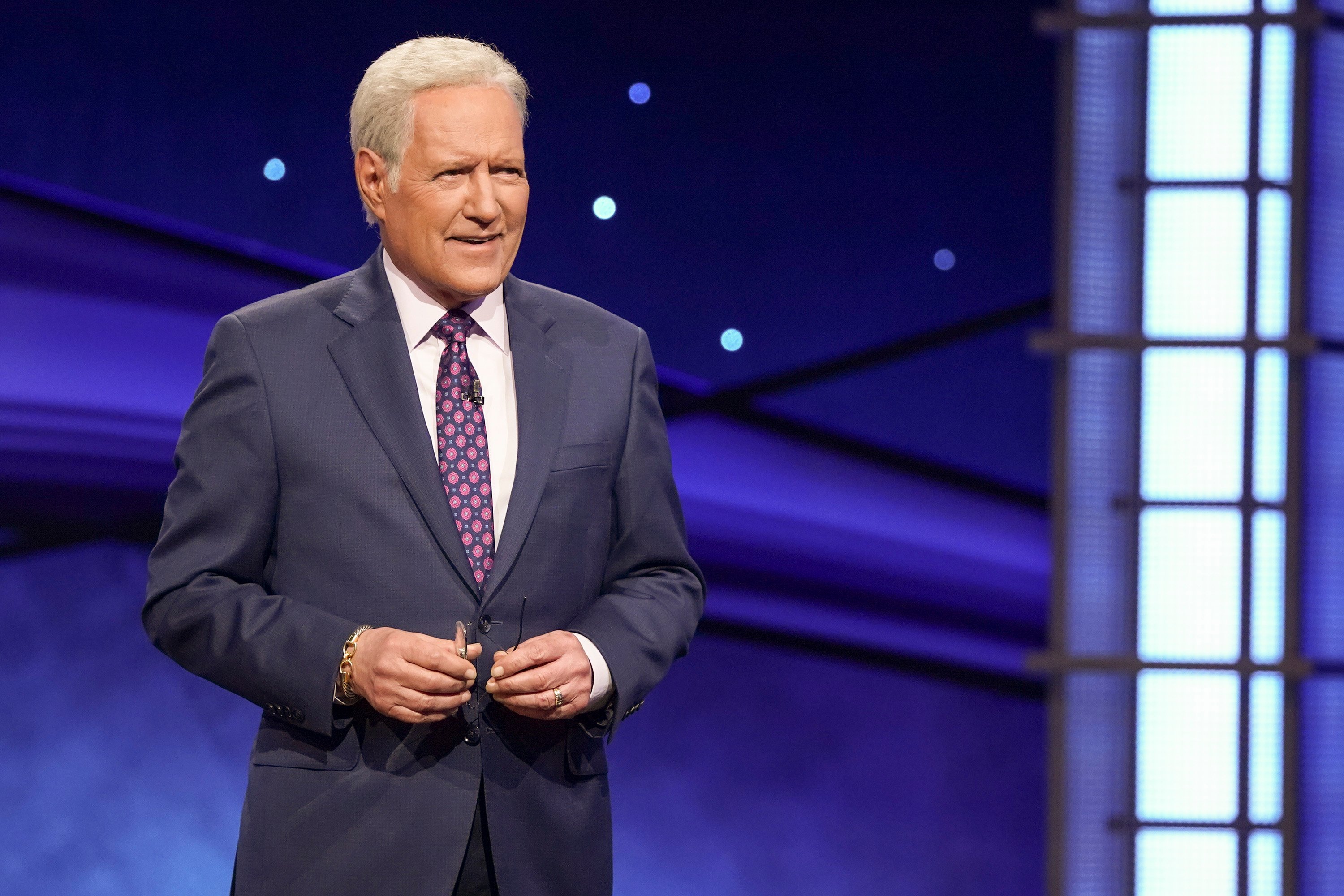 RELATED: Are 'Jeopardy!' Host Alex Trebek and 'Wheel Of Fortune' Host Pat Sajak Friends? Kind Of.
Celebrities' reactions to being 'Jeopardy!' clues
The game show has no lack of celebrity fans. But when you get a celebrity whose name is a clue on the show, their praises for the quiz show are even more euphoric.
Dancing with the Stars' Cheryl Burke was over the moon to be a clue on an episode in 2019, which described her assuming hosting duties on Dance Moms. The clue read, "Cheryl Burke took over for Abby Lee Miller: 'DM.'"
Burke tweeted, "Life made! I used to watch @Jeopardy all the time growing up and have always said I'd be happy if two things happened: 1) I was a clue on Jeopardy or 2) I was a contestant on @WheelofFortune. I'm officially halfway there! Did you catch today's episode?!"
Another celebrity, actor Regina King reacted to the clue, 'She won a Supporting Actress Oscar for her role in 'If Beale Street Could Talk.'
The Ray actor even tagged the Jeopardy! contestant who answered the question correctly.
RELATED: 'Jeopardy!' Fans Furiously Call For Tabloids to Leave Alex Trebek Alone
"I was a clue on @Jeopardy today!," King tweeted. "I'm just too tickled about this. And Yeeeesss!!! @RebeccaMcNitt from Ann Arbor Michigan! You go girl! Quick on the button with the answer."
Alex Trebek loves a good imitation
When comedian Will Ferrell was a Saturday Night Live cast member, from 1996 to 2002, he imitated Alex Trebek on the late night comedy show.
The game show host spoke to The Hollywood Reporter in 2012 about the sketches of the quiz show with Ferrell mimicking Trebek perfectly. And it's clear Trebek was hardly offended by it; in fact, he was sorry that Ferrell left SNL and stopped his incredible impersonation of him.
RELATED: 'Jeopardy!': Are Alex Trebek and Ken Jennings Friends?
"Love them!," Trebek said of Ferrell's Jeopardy! skits. "Oh I loved them, but they don't do them anymore because Will Ferrell is no longer a regular on the show, and he used to portray me. Even after I had shaved my mustache, he was portraying me with a mustache."
Trebek's all-time favorite celebrity 'Jeopardy!' fan
In a May 2020 conversation with Paula Poundstone on her podcast, "Nobody Listens to Paula Poundstone," Trebek opened up about the one celebrity fan of Jeopardy's that he was so delighted to learn loved the show.
He revealed to Poundstone that meeting Frank Sinatra was one of the best moments of his life.
"One of my big thrills," he shared, "was being invited to the Frank Sinatra Classic in Palm Springs and meeting Frank and finding out that he was a big fan of the show. He was my musical hero … and to find out he watched on a regular basis was extremely pleasing to me."
Hopefully, Trebek will talk more about meeting Sinatra in his upcoming memoir, The Answer Is. . . Reflections on My Life, which publishes on July 21.
RELATED: 'Jeopardy!': What Host Alex Trebek Doesn't Want Said At His Funeral