Alex Trebek's 'Jeopardy!' Career in Photos
Alex Trebek has hosted 'Jeopardy!' for more than three decades. In that time he's become synonymous with the game show. Ahead, take a look at his 'Jeopardy!' career through the years.
Mention Jeopardy! and Alex Trebek's name will soon follow. The Canadian-born TV personality is synonymous with the long-running trivia show. Trebek's hosted the program for decades and viewers have come to think of him as a knowledgeable and reassuring figure.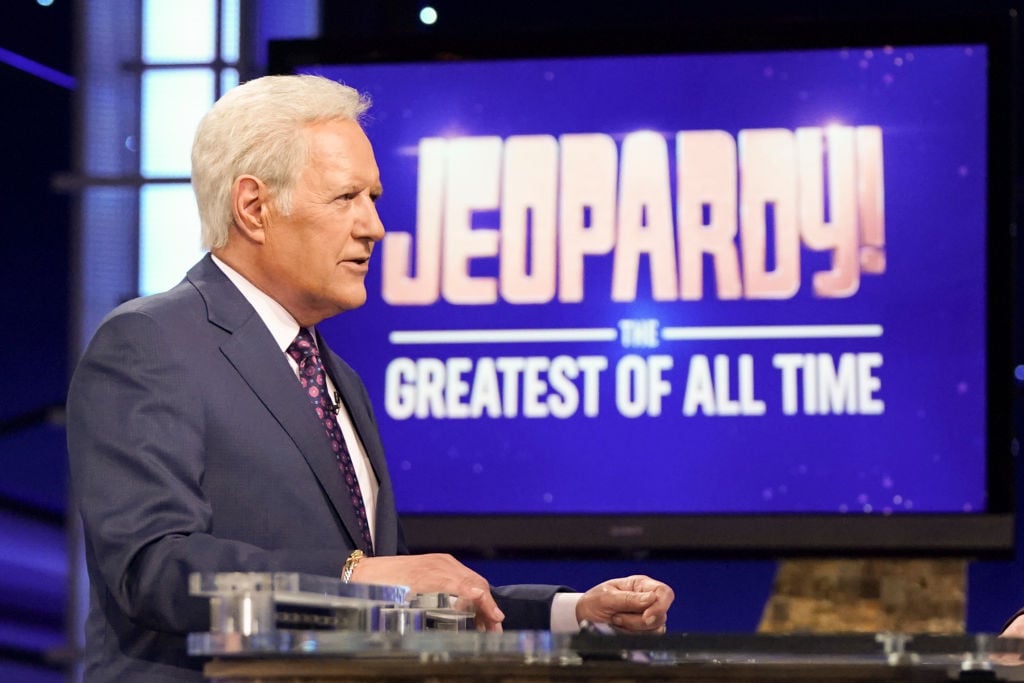 At 79 years old, Trebek continues to host the show despite being diagnosed with pancreatic cancer and experiencing depression as a result. Ahead, get a rundown of the famed game show host's Jeopardy! career. 
Alex Trebek started hosting 'Jeopardy!' in 1984
36 years ago Trebek made his Jeopardy! debut probably not knowing he'd end up as the face of the show for decades to come. Ever since then he's stood behind the show's signature podium where he continues to dish out trivia to contestants. 
In a 2016 interview with Access Hollywood, Trebek said he still attributes his success to the late actor Alan Thicke. In the 1970s, Thicke encouraged Trebek to audition for the game show The Wizards of Odds. Trebek did, and he became the show's host. He still owes it all to Thicke. "He was the reason I got my big break," Trebek said of the Growing Pains star.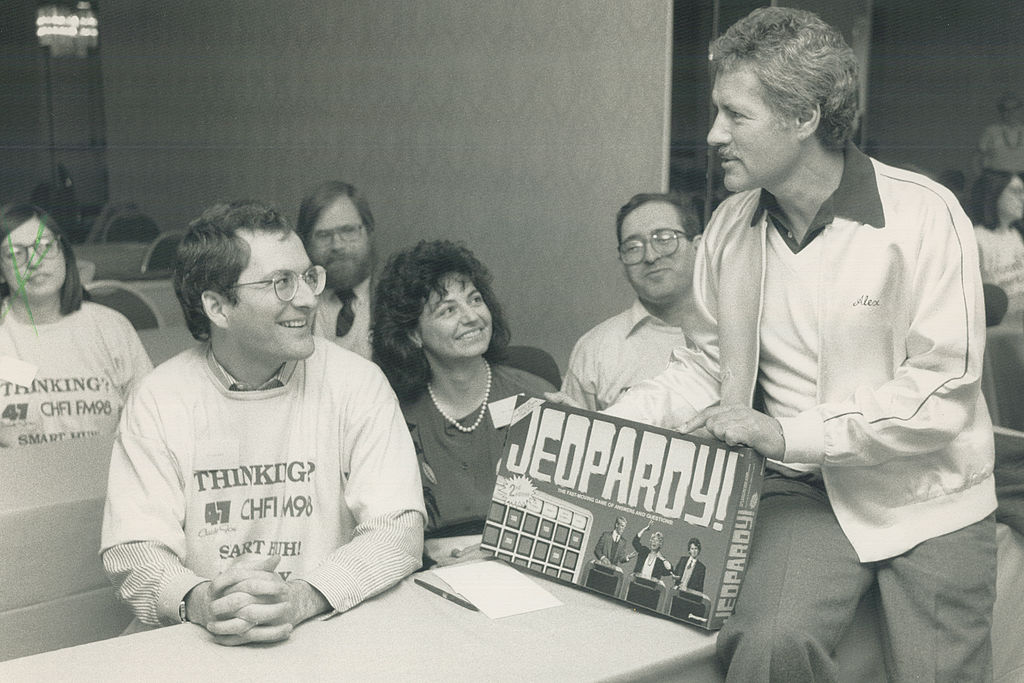 He's made history on the game show
Trebek has asked thousands and thousands of questions during his time on Jeopardy! and in 2014 he made history. According to Variety, Trebek set the Guinness World Record for "most gameshow episodes hosted by the same presenter." At the time he'd hosted a staggering 6,829 episodes. Of course in the years since that number has only gone up. 
Below, see Trebek raising an Emmy Award in the air as he celebrates Jeopardy! being inducted into the Guinness World Records. According to the game show's website, Jeopardy.com, it's the most awarded game show in history with 35 Emmy wins and counting.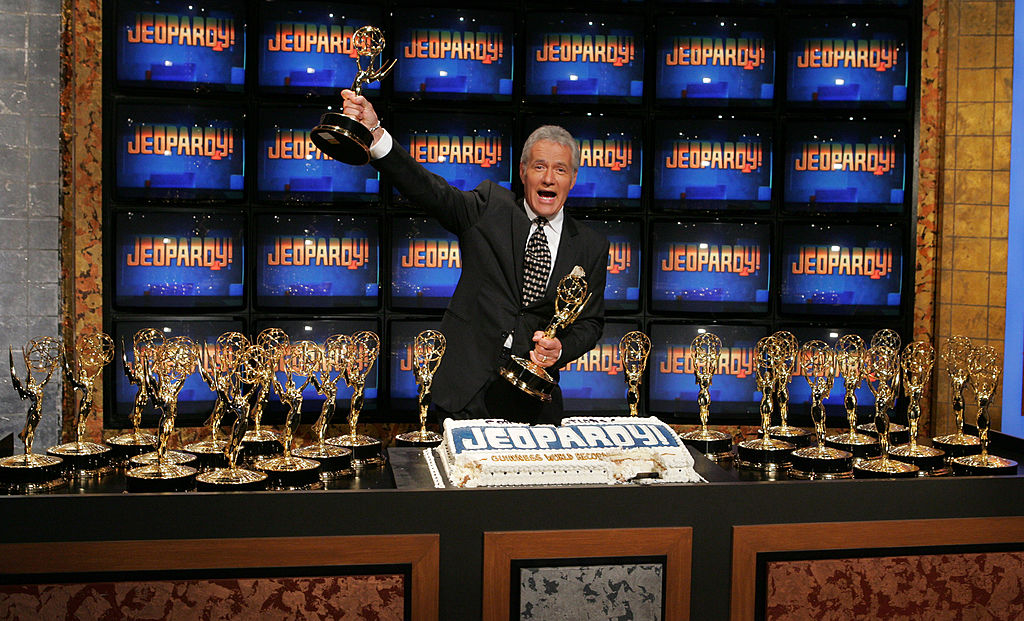 Trebek is up for a Daytime Emmy for best game show host at the 47th Annual Daytime Emmy Awards which will air on June 26, 2020. But instead of being excited about the nomination, the TV personality has said he's worried about winning an Emmy because he doesn't want the honor out of sympathy for his cancer diagnosis.
'Jeopardy!' has a secure spot in pop culture
Generations of people have watched Trebek dispense trivia to Jeopardy! contestants. The program is a mainstay and he and the show will forever be linked. Jeopardy! has become such a fixture on TV that celebrities have come on the program to test their own trivia knowledge.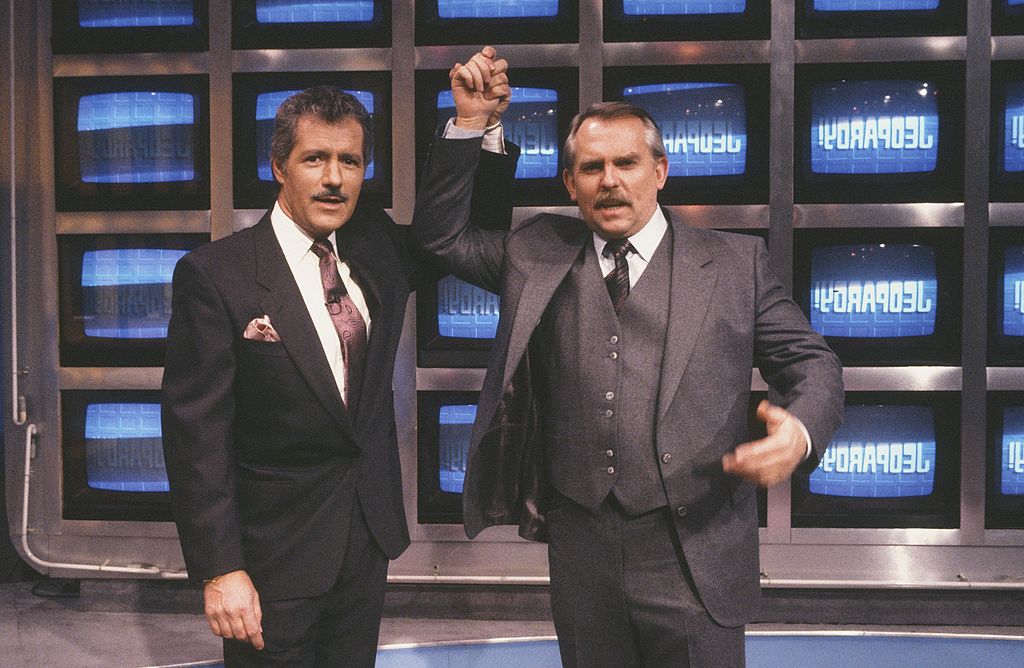 John Ratzenberger once appeared on the game show as his Cheers character Cliff Clavin. And we can't forget about the time comedian and actor Will Ferrell did an impression of Trebek on Saturday Night Live. The skit became so popular the game show host ended up making a guest appearance on SNL alongside Ferrell.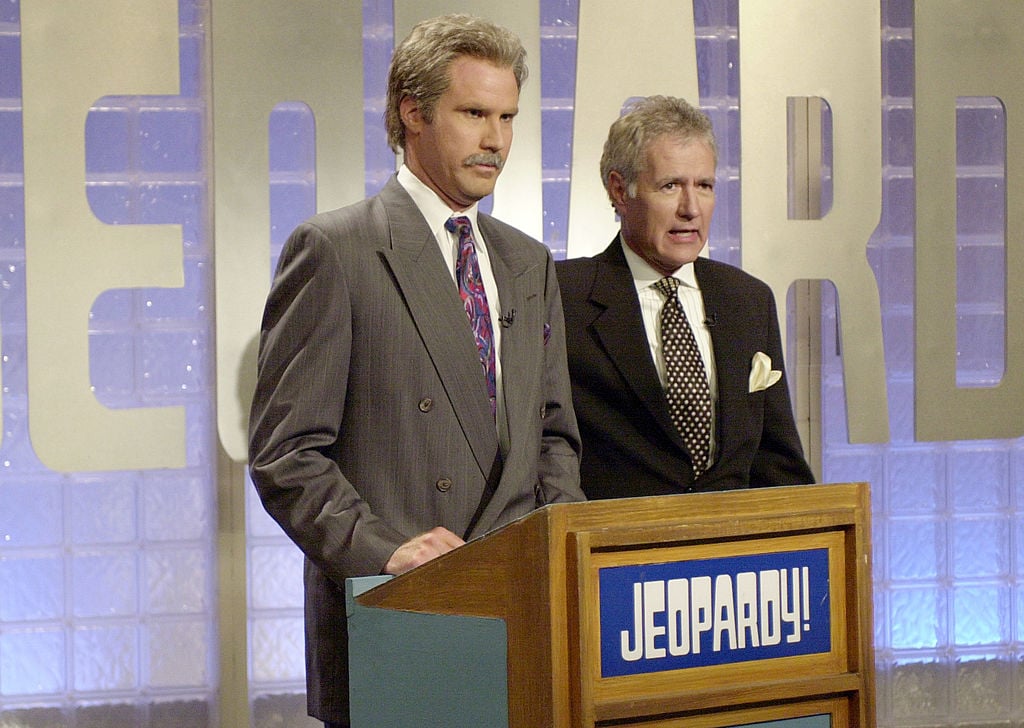 Alex Trebek has written a memoir
Come July 21, 2020, Trebek's book about his life and time hosting Jeopardy! will hit shelves. The Answer Is… : Reflections on My Life includes personal stories from Trebek about Jeopardy! and other topics such as marriage and parenting.
Although he never intended to write a memoir, Trebek decided to go ahead with a book after receiving an outpouring of love and support from the Jeopardy! audience. And don't consider the memoir to be a farewell from Trebek; his contract to host the show isn't up until 2022.