'Alias': Did Jennifer Garner Perform Her Own Stunts?
There's nothing cooler on TV than when we see our favorite female characters do some of the most badass stunts in their action-packed series. But, of course, we typically assume it wasn't our favorite actors — more like their similarly looking stunt double taking over the difficult tricks and shots. But, in the cases of Jennifer Garner and her hit show Alias, this was actually not the case.
Not only did she perform some of her stunts, but her performance as Sydney Bristow boosted her career and got her where she is today. 
Jennifer Garner's role in 'Alias'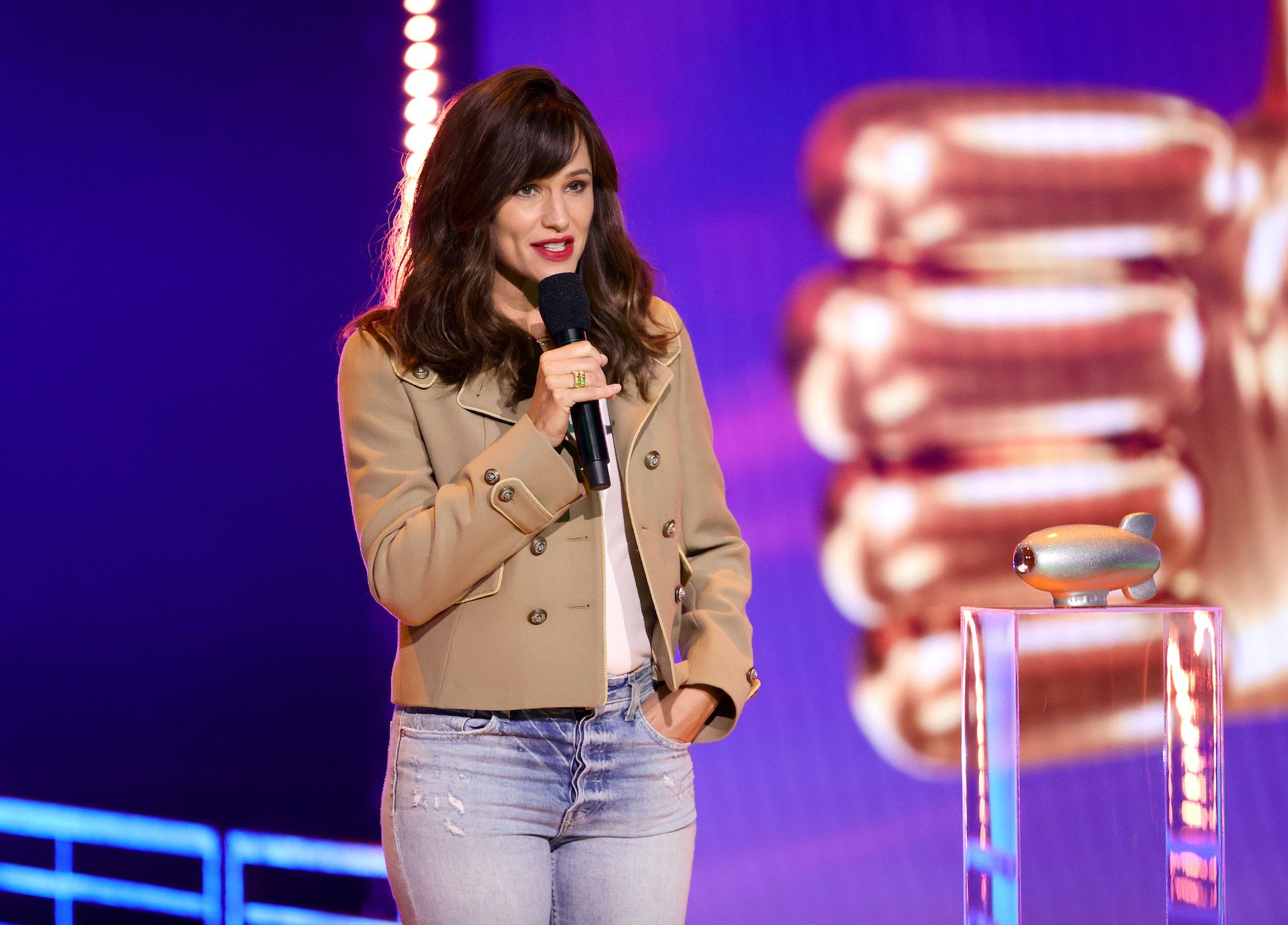 It's said that the role of Sydney Bristow was made with Garner in mind, and it wouldn't be surprising to hear. She took the role of this female lead in Alias (alongside the yet-to-be-discovered Bradley Cooper for two seasons) and brought the 'CIA' spy to life — changing her alias on queue with whatever wig, dye, makeup, attire she can collect in a matter of minutes.
Just on the brink of starting her adult life in college, Bristow was approached by the Central Intelligence Agency, supposedly, to be trained to work in a secret sector of the agency. Little did she know that it wasn't the CIA, but the SD-6 and her dad worked for them in the past.
Even more, the agency's secrecy must be kept as the lives of her most beloved will be taken in exchange. The truth is, nothing is as it seems as Bristow begins to navigate her new life as a spy, and it takes more than you can imagine to figure it out.
Which stunts she performed herself and her female inspiration
As it turns out, the superstar actress performed them all herself and had a lot of inspiration for doing so. If you're familiar with the show, you know how insane some of her action scenes could be with all the high kicks and combat — now rewatch Alias knowing Garner was doing her own stunts and see how much more impressed you will be with the scenes!
And what inspired her to do her own stunts?
None other than another incredibly talented female-led cast in Charlie's Angels! In an interview with Drew Barrymore on The Drew Barrymore Show, Garner tells the fellow actress that her movie inspired her to do all her stunts.
"Well, you know, the whole reason I got so excited about investing myself in stunts, and doing them all, and learning to fight, and being on wires, was because of Charlie's Angels," Garner said. "What you guys did changed the game, and I ended up working with your same stunt crew… and was just like, 'tell me everything they did. How did they train? What was it like?'"
The 13 Going on 30 star added, "You're my inspiration, Drew!"
What she's doing now
As if Garner wasn't cool enough for all her incredible stunts in Alias, more than a decade later, she continued her legacy with Peppermint, her 2018 film that her stunt double admitted she did 98% of the stunts for.
Today, however, the A-lister has three projects coming up: Fantasy Camp and My Glory Was I Had Such Friends in pre-production and The Adam Project in post-production. Not to mention she played Allison Torres in the hilarious family comedy Yes Day, which premiered March 12, 2021.
Even better, there are also talks of an Alias reboot in the works. So, not only do we get to replay old episodes knowing she kicked butt herself, but we can enjoy some new ones someday — certain that she'll do most of the butt-kicking herself again!
RELATED: This 'The Office' Star Auditioned for Jennifer Garner's Role on 'Alias' but Was Turned Down for Not Being 'Hot Enough'