Alicia Keys Says This Self-Care Act Makes Her a Better Mom
Alicia Keys is an iconic musician, a performer who started her career as a child prodigy, playing classical piano when she was only six years old. By the time she was a teenager, Keys was composing songs — and by the early 2000s, she was an award-winning artist, racking up Grammy win after Grammy win.
In recent years, Keys has become a strong advocate for women's rights and other causes that she believes in, regularly speaking out about mental health issues. Keys is also a devoted mother, and when she needs to unwind, there's one specific practice that she turns to for relief and relaxation. 
What is Alicia Keys best known for?
RELATED: Alicia Keys Reveals She Was Almost a Member of 3LW
Born in New York City in 1981, Keys turned to music at an early age as a way to escape some self-esteem issues. She thrived when she discovered playing the piano and went on to attend Manhattan's Professional Performance Arts School, majoring in choir.
In 1998, Keys signed with Arista Records – but it wasn't until 2001, with J Records, that she released her debut album, Songs in A Minor. Keys started making waves in the music industry, with several songs from the album hitting the charts, including her now-standard tune, "Fallin."
In 2003, Keys released her follow-up album, The Diary of Alicia Keys. The album cemented her place as an artist to be watched, earning her four Grammy Awards. She has since released five more studio albums, including her most recent, Alicia.
All in all, Keys has earned 15 Grammy Awards and 17 NAACP Image Awards, as well as a slew of other honors and special accolades. These days, she is considered to be one of the finest songwriters of her generation. 
How many kids does Alicia Keys have?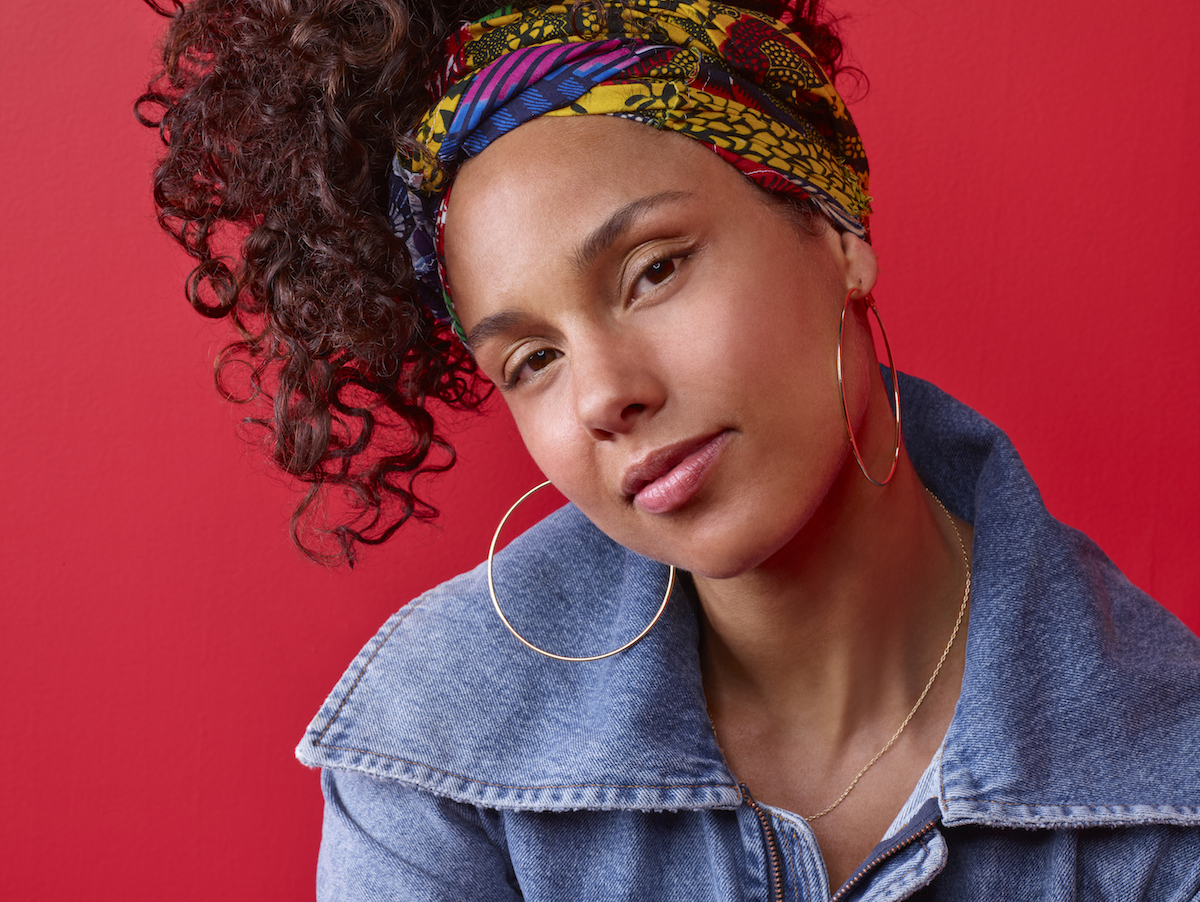 RELATED: Alicia Keys Shares What She Can't Live Without
Keys has always preferred to keep her personal life under the radar, and for the first few years of her career, she rarely discussed her love life with the media. Still, in 2010, the artist confirmed that she and her longtime friend, fellow musician Swizz Beatz, were engaged and expecting a baby.
The couple was married in the summer of that year, welcoming their first child, a boy named Egypt Daoud Dean in October 2010. Keys and Beatz have since had a second son, whom they named Genesis Ali Dean. 
What did Alicia Keys say about the practice of meditation?
RELATED: The Most Expensive Celebrity Houses
As a busy working mother of two boys, Keys rarely has time to completely relax. Still, the musician knows how important it is to stay grounded and centered, by any means necessary.
As reported by Us Weekly, Keys has turned to the practice of meditation as a means of self-care. "I have to be honest: The first time I tried the meditation, I was so tired that I fell asleep," Keys detailed in an essay. "But the second time, I felt a little spark." She went on to discuss how she found meditation after the birth of her son Genesis, in 2014.
"Like so many new moms I was exhausted, but the depletion was more than physiological; my spirit was shot," she wrote. "Once you make that kind of deep connection with yourself, your relationship with everything and everyone around you changes. As I'd hoped, I became a better mother because I was more confident in myself."
Meditation, according to Psychology Today, is a mental exercise that helps to train awareness and attention. Not only can meditation curb negative thoughts and feelings, but it has been shown to reduce stress and promote an overall sense of calm. For celeb moms like Keys, the benefits are clearly profound.