Alicia Keys Wants to Do Another 'Verzuz' Battle — With Beyoncé or Rihanna
Alicia Keys made her Verzuz debut in June 2020. In the time since then, the Grammy-winning singer has released not one, but two albums, and is back in the spotlight as a hardworking artist in the industry. Even though it's been less than two years, she feels that she's ready to return to the Verzuz stage.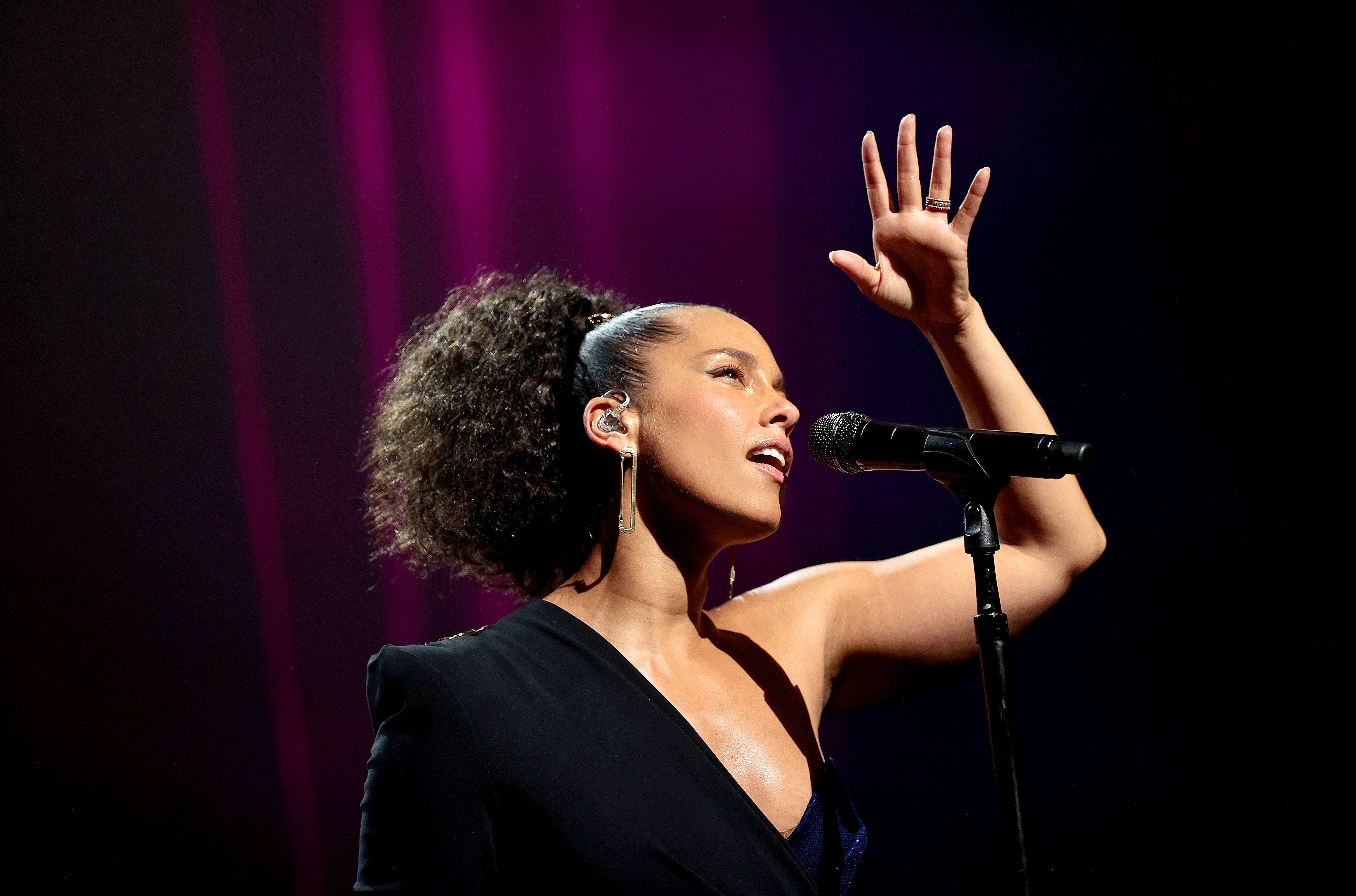 Alicia Keys did a 'Verzuz' battle with John Legend
June 2020 was an emotionally charged time for Black people in the United States and around the world. Following the death of George Floyd, Verzuz brought together Alicia Keys and John Legend for a night of healing on Juneteenth.
Ahead of the Verzuz "battle," Legend expressed his excitement for the event in an interview with Variety. "It's just Alicia and I live, playing pianos, face-to-face," Legend said. "It's called a battle of the pianos, but, so far, the best of these Verzuz experiences are where the artists have love for each other and respect for each other. That's what I feel for Alicia; she's my sister. I love her as a person and as an artist."
"We've worked together, We've written together. We've toured together," he added. "There's so much mutual respect between us."
Alicia Keys would do a 'Verzuz' with Rihanna or Beyoncé
In December 2021, Keys stopped by Revolt's Drink Champs to discuss her career and much more, including Verzuz. Rapper N.O.R.E. asked her if she'd do Verzuz, unaware that she had already gone up against Legend. N.O.R.E. lamented that they were too nice to each other during their battle.
For her part, Keys is ready to take the Verzuz stage again. "I do think personally I do need another Verzuz. I think we gotta do it," Keys continued. When asking the room for suggestions for her opponent, she was surprised by suggestions including Elton John and Sade. Eventually, people off-screen threw out Rihanna and Beyoncé's names.
"That's a good one," she said excitedly. "Me, Bey, or Rih." When she suggested she go against Beyoncé or Rihanna, the room erupted in applause.
Alicia Keys released a new album in 2021
In September 2020, Keys released her highly anticipated album Alicia, her first in four years. A year later, in December 2021, she released the double album Keys.
"The pandemic hit; I didn't feel creative at alla. I had lost my center and didn't really know how to find peace," the singer told Entertainment Weekly about her experience the last year. "It started to get quite uncomfortable and frustrating because how do we all return to some form of normalcy, right?"
"So I did get right back in [to the studio] and I knew that I wanted to do this album called Keys. I've known it for years. It's been ready for five years, this concept, and this album really focusing on the piano and being about the songs and the rawness," she continued. "And as I started to create it, I realized that it was a homecoming for me. It's so grounded in songwriting and raw expression. I didn't worry about production. I didn't worry about anything. It was all about the piano and creating songs that made you feel. And as we were creating, it did actually flow pretty effortlessly."