Alicia Silverstone Wishes Her 17-Year-Old Self Knew the Benefits of Self-Worth
Alicia Silverstone is an actress who rose to fame when she was a teenager. Being a Hollywood star is never easy, and it has been shown to be even tougher on young people. However, at the age of 43, Silverstone has come a long way now and is able to look back with some life lessons for her past self. In a recent interview with Marie Claire, Silverstone shared some valuable pieces of advice that she wishes her 17-year-old self knew, especially when it comes to having self-worth.
Alicia Silverstone became famous in the 1990s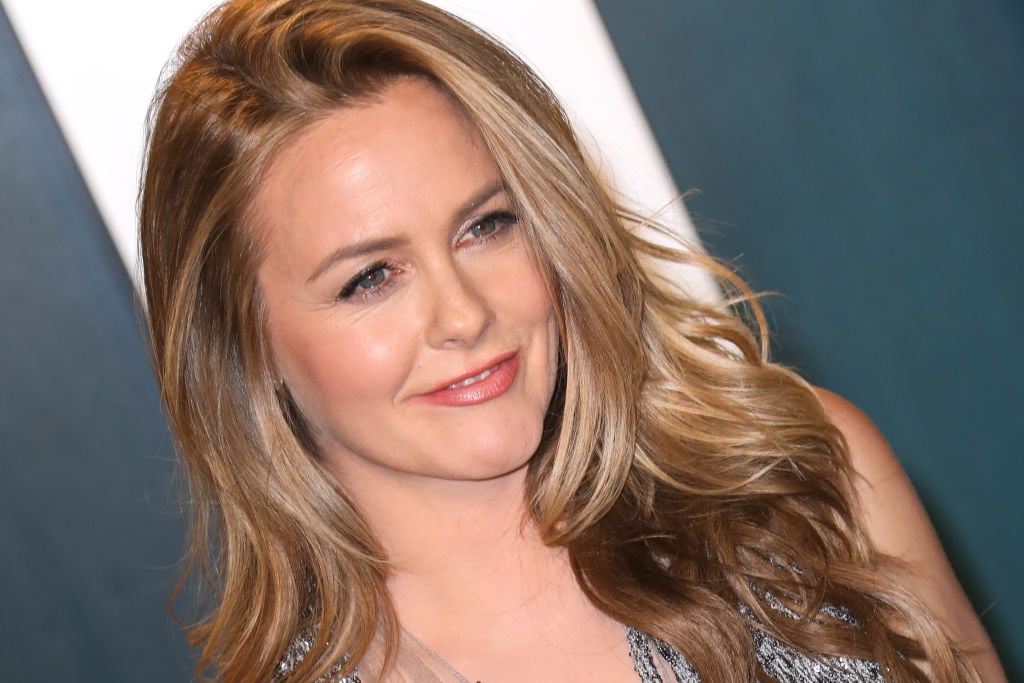 Silverstone started working in showbiz when she was a child, though she did not get much recognition until she was a teenager in the 1990s. Her breakthrough role was playing Adrian Forrester in the 1993 film The Crush. She ended up winning two awards at the 1994 MTV Movie Awards for her work.
In 1995, Silverstone portrayed Cher Horowitz in the movie Clueless, which would go on to become her most recognizable role yet. She became an icon for a generation of young people, and Clueless still has a cult following today.
In the next few decades, Silverstone would continue to act in a number of movies, including Batman & Robin (1997), Blast from the Past (1999), Scooby-Doo 2: Monsters Unleashed (2004), and Diary of a Wimpy Kid: The Long Haul (2017). Additionally, she was a main cast member on the Paramount Network show American Woman in 2008.
Alicia Silverstone will appear in Netflix's Baby-Sitters Club reboot
Silverstone has an exciting project coming up, and that is the Netflix reboot of The Baby-Sitters Club, a beloved book series that also had a short-lived TV show in 1990. Silverstone will be playing Elizabeth Thomas-Brewster, the mother of Kristy Thomas, who is the president of the Baby-Sitters Club.
The writer of the Baby-Sitters Club books, Ann M. Martin, is serving as a producer on the series. In a statement, Martin said: "I'm very excited about the forthcoming series on Netflix, which I hope will inspire a new generation of readers and leaders everywhere." Netflix has yet to announce the streaming date for the series.
Alicia Silverstone has two pieces of advice for her 17-year-old self
Being on The Baby-Sitters Club is surely bringing Silverstone back to her teenage days. Speaking to Marie Claire, she revealed that if she could give some advice to her 17-year-old self, she would share the importance of veganism and knowing one's self-worth.
"I wish that I had a big sister to tell me the benefits of changing my diet [to veganism]," Silverstone said. "The other thing as a female—but for boys too—is having self-worth and knowing your thoughts and feelings matter. My son knows exactly who he is. I think [The Baby-Sitters Club] celebrates kids being themselves."
Silverstone has been a vegan for over 20 years. She even wrote a book about it called "The Kind Diet." Silverstone has worked with PETA to promote the benefits of a vegan lifestyle. Silverstone even shared in an interview in 2018 that, after making a decision to switch from eating meat to veganism, she learned a lot about self-worth and how empowering it can be to live a life that is true to her beliefs.
According to Better Help, "self-worth is being able to feel good about yourself with no influence from another person or outside source." While self-esteem is something one can get from accomplishing big things, self-worth is the belief that you are important "simply because you are you." Having self-worth is crucial to a person's well-being because those who have low self-worth tend to be prone to battle things like depression and anxiety. Furthermore, they are also more likely to get into unhealthy relationships, which can ultimately decrease one's quality of life.