All 7 Members of BTS Can't Play This Instrument
BTS' singer and dancer, Jungkook, may be able to play the drums, but there's one instrument that all of the boy band members struggled to play. (Except for Suga, who was still recovering from his surgery.) 
Here's our recap of one RUN BTS episode with a lot of foot-tapping and harmonica playing.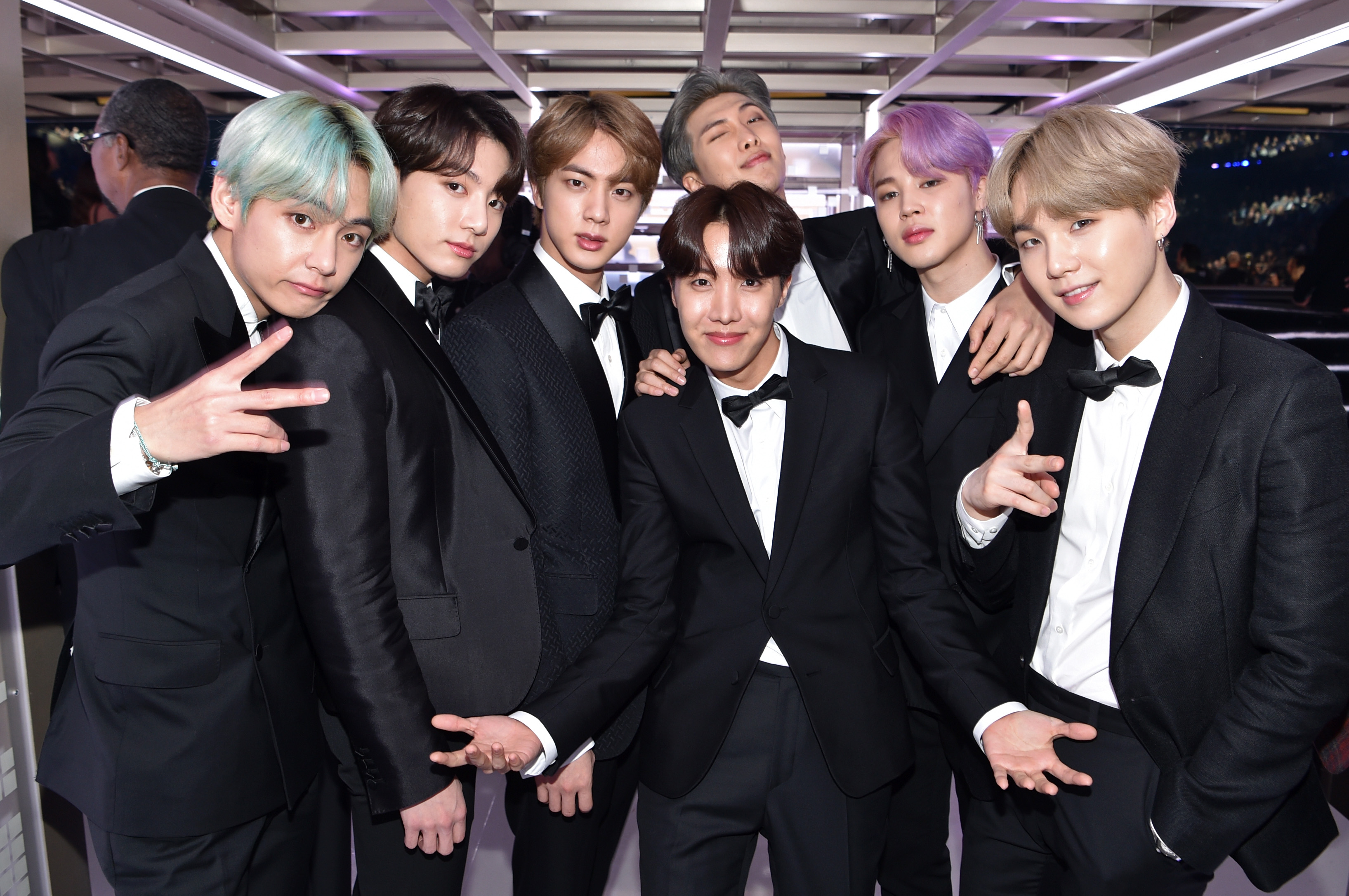 Jungkook played the drums for one 'Dynamite' performance
These performers light up the stage like "Dynamite."Along with other artists, BTS performed on "Music On A Mission," a live-streamed concert in collaboration with MusiCares.
The boy band showcased their Grammy-nominated song, "Dynamite," complete with Jungkook's blue hair and the member showcasing his drumming skills. 
Almost instantly, fans took to social media, sharing their love for this singer, as well as their surprise. This was the first time that he played the drums along with the group's 2020 single. However, this wouldn't be the only time that this boy band played instruments for their fans.
For one 'RUN BTS' episode, the BTS members played the harmonica
Aside from social media, live streams, and concerts, the BTS members connect with fans via their web-series, titled RUN BTS. On this show, these performers compete in games and challenges ranging from cooking to tennis to floral arrangements. 
For episode 128, the BTS members did some challenges with the coronavirus (COVID-19) pandemic in mind. That included an indoor guessing game, "red light, green light," and even a harmonica battle. 
For this harmonica game, one member would be given the instrument and a BTS song. The other members had to guess what the song was based on how the harmonica was played. This proved to be pretty difficult because the members can't play the harmonica.
When it was V's turn to play the instrument, the members burst out laughing. When it was RM's turn, he shouted out "staccato" between notes When Jimin played the harmonica, J-Hope teased him, saying, "he's putting on a concert."
Several BTS members play instruments
They're more than just award-winning singers, rappers, and dancers. Prior to joining BTS, V played the saxophone. During The Late Show Starring Jimmy Fallon, V shared that if he wasn't in BTS, he would probably still be playing the instrument. 
As showcased with 'Epiphany," Jin can play the piano, as well as ukelele and guitar, according to Showbiz Cheatsheet. As one of BTS' songwriters and producers, the rapper, Suga, can play the piano. One video clip even shows J-Hope playing the recorder with his nose.
The "Life Goes On" music video by BTS is now available for streaming on YouTube. The K-pop group's deluxe album, titled Be, is available on Spotify, Apple Music, and most major streaming platforms.