'All in the Family': Archie Bunker Was Almost Played by This Box-Office Star
When Carroll O'Connor in 1971 assumed the role of the blustery and bigoted Archie Bunker on All in the Family, he had no idea he would be changing his life —and the face of television.
The part, however, nearly didn't go to the Dublin-educated O'Connor. The show's producer Norman Lear had another actor entirely in mind, a Hollywood star who he felt could make the part his own.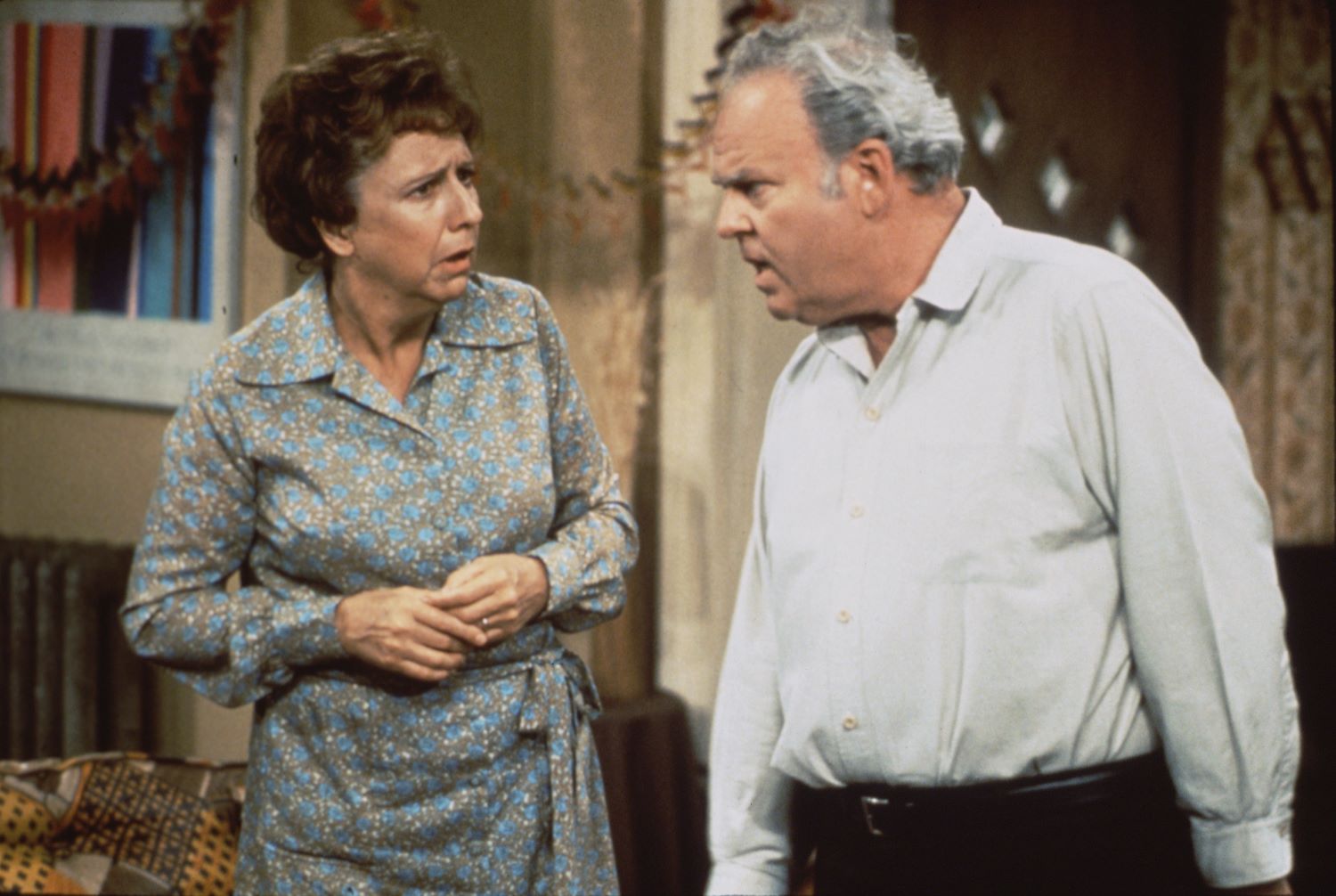 Archie Bunker was based on this person
Lear in his 2014 memoir Even This I Get to Experience explained how alike the character of Archie Bunker was to his father.
"I wrote love letters to [my father] all my life, many of them in All in the Family, in which Archie has so many of my father's characteristics," Lear wrote.
The prolific show producer noted in his book that once he met O'Connor, he knew he'd met the embodiment of Archie himself.
"When Carroll came to audition, he entered as the cultured, New York- and Dublin-trained actor he was," he wrote. "When he turned to the script to read, his voice, his eyes, and the attitude of his body shifted; he opened his mouth, and out poured Archie Bunker. Carroll hadn't reached page 3 before I wanted to run into the street shouting for joy."
O'Connor didn't think 'All in the Family' would last
The actor had been living in Rome, Italy, when Lear approached him about the new role. Lear in his memoir described O'Connor's lack of confidence in the show and insistence on having his contract include a clause stating that Lear would fly him back to Italy when the show tanked.
RELATED 'All in the Family's Carroll O'Connor Refused to Report to Work and Isabel Sanford Was Thrilled: 'I Loved It'
"Carroll O'Connor bet me, and put it in writing, that CBS couldn't keep the show on the air," he said. "He had an apartment in Rome that he would not vacate because he was so sure he'd be back there in six weeks."
Once Lear learned that the show had indeed been signed by CBS, he wrote that "I phoned Carroll in Rome and he couldn't believe we had been picked up."
All in the Family took off in the ratings and O'Connor remained stateside.
Norman Lear wanted to cast this movie legend
Lear, born in New Haven, CT in 1922, explained that in addition to O'Connor he reached out to a Hollywood darling to discern if the actor would be interested in the role of Archie Bunker.
"One of our ideas for Archie was the only star on the list, Mickey Rooney," Lear wrote. The idea of Rooney, who had starred in countless films from a young age with Judy Garland, as well as Ava Gardner and Audrey Hepburn, was interesting, Lear said, "if you didn't have Carroll O'Connor so fixed in your head."
In his 50s when Lear told the Andy Hardy actor by phone about Archie Bunker's bigotry and his objectionable language, Rooney said, "Norm, they're going to kill you, shoot you dead in the streets."
The Hollywood icon was, of course, wrong and Lear had what turned out to be a hit on his hands.