'All in the Family': Isabel Sanford Said Jean Stapleton Cried Real Tears in Their Goodbye Scene: 'I Really Hated to Leave'
When actor Isabel Sanford joined the cast of All in the Family in 1971, she became part of a top show. The controversial but groundbreaking comedy was regularly a ratings winner throughout its nine-season run.
Sanford, however, was eventually told to pack her things for her very own spin-off, The Jeffersons, in 1975. It was not an easy switch for her.
The relationship between Edith Bunker and Louise Jefferson was not that far from reality: the two actors really were good friends. Such good friends, in fact, that filming their goodbye scene didn't require a great deal of acting.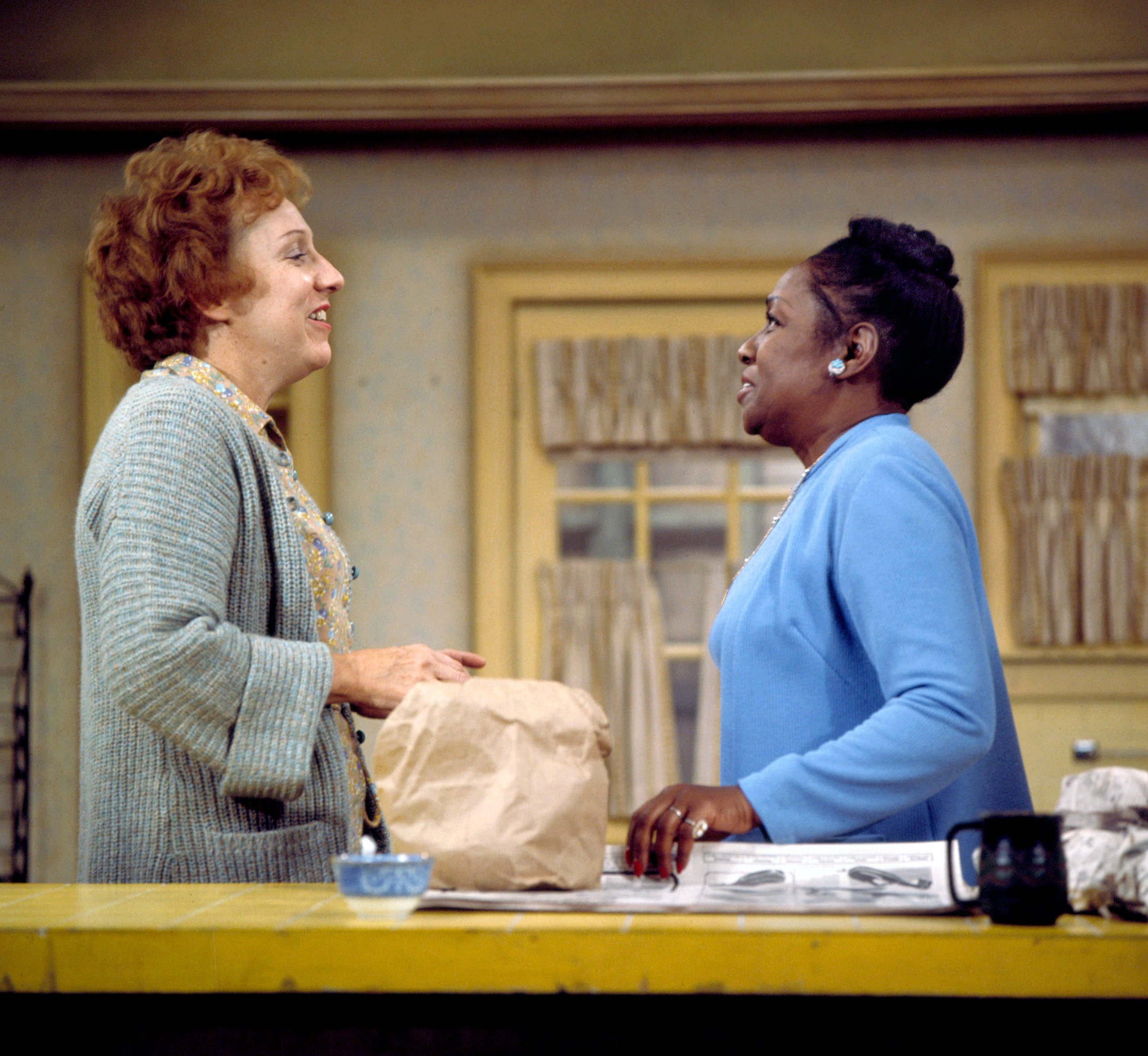 Stapleton talks Edith Bunker
In a 2000 conversation with the Television Academy Foundation, Stapleton discussed how she would describe Edith Bunker to someone who'd never met her.
"A very compassionate individual," the actor who died in 2013 said. "A peculiar way of arriving at things. Not very bright. Not well educated. But a great sense of wisdom and heart. And also a fun sense of joy. Just great love for everyone. And a perception about people that was instinctive, intuitive. But certainly not intellectual."
Asked what Edith Bunker's special traits were, Stapleton summed the character up by saying, "Just a lot of love, unselfish love," she said.
Sanford didn't want to leave 'All in the Family'
When the idea for The Jeffersons was introduced, it was 1975. All in the Family had been on the air for four very successful years and Sanford wanted to stay on the winning team. The show's casting director didn't soft-soap it for Sanford, however, and let her know the deal: she was either joining The Jeffersons or she was gone.
"Jane, the casting director, she called me and said, 'I understand that you don't want to do the spin-off.' I said, 'That's right, I don't,'" Sanford told the Television Academy Foundation in 2002.
Sanford explained that All in the Family was thriving on CBS and she enjoyed working on the show. "I know them, I'm used to them, I want to be with them," Sanford said to the show's casting professional. In addition, she feared The Jeffersons would not come close to All in the Family in its success.
In reply, Sanford was told: "Well, if this is successful, we will get an actress to do Louise Jefferson. And we'll write Louise Jefferson out of All in the Family."
The actor at that point realized she had no choice. She was moving on up.
Stapleton and Sanford were genuinely fond of one another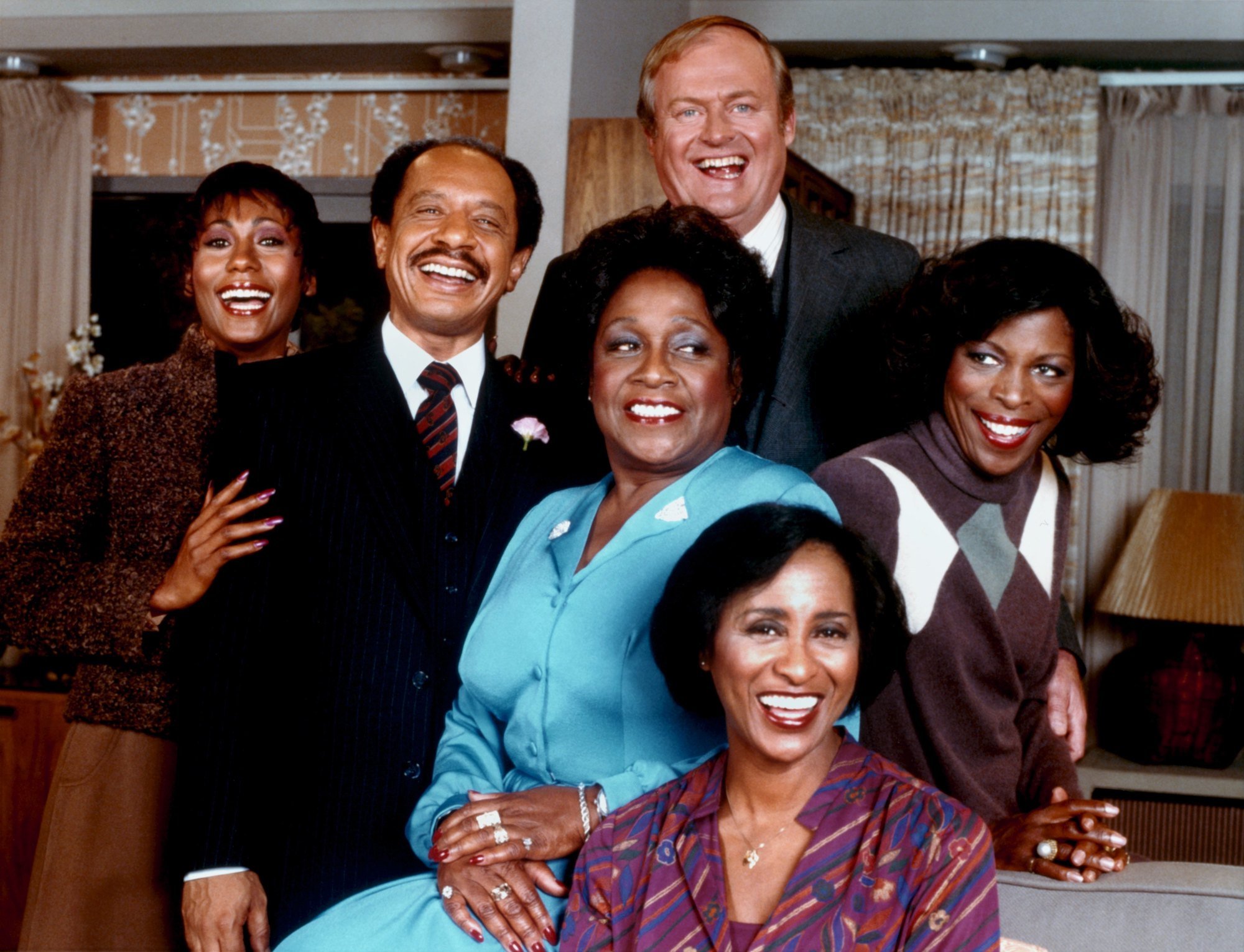 As Sanford recalled, it was an emotional experience leaving All in the Family. She and Jean Stapleton were good friends; knowing they would no longer work together was saddening and Stapleton was already weeping.
"It was sad to say goodbye," Sanford recalled. "Edith and Louise have a little scene, a goodbye scene. She was crying, her eyes were red, and I was crying."
The Guess Who's Coming to Dinner? actor reiterated that she "really hated to leave. [Stapleton] wasn't happy about it, either. She was so…you could see that her eyes were red. Which made me cry, too."