'All in the Family': Sally Struthers' Net Worth and Why She Really Hated ABC's Live Reboot of the Series
In her iconic roles as kind but stubborn Gloria Stivic on All in the Family and the frequently inappropriate Babette Dell on Gilmore Girls, actress Sally Struthers established herself as an integral part of classic TV history.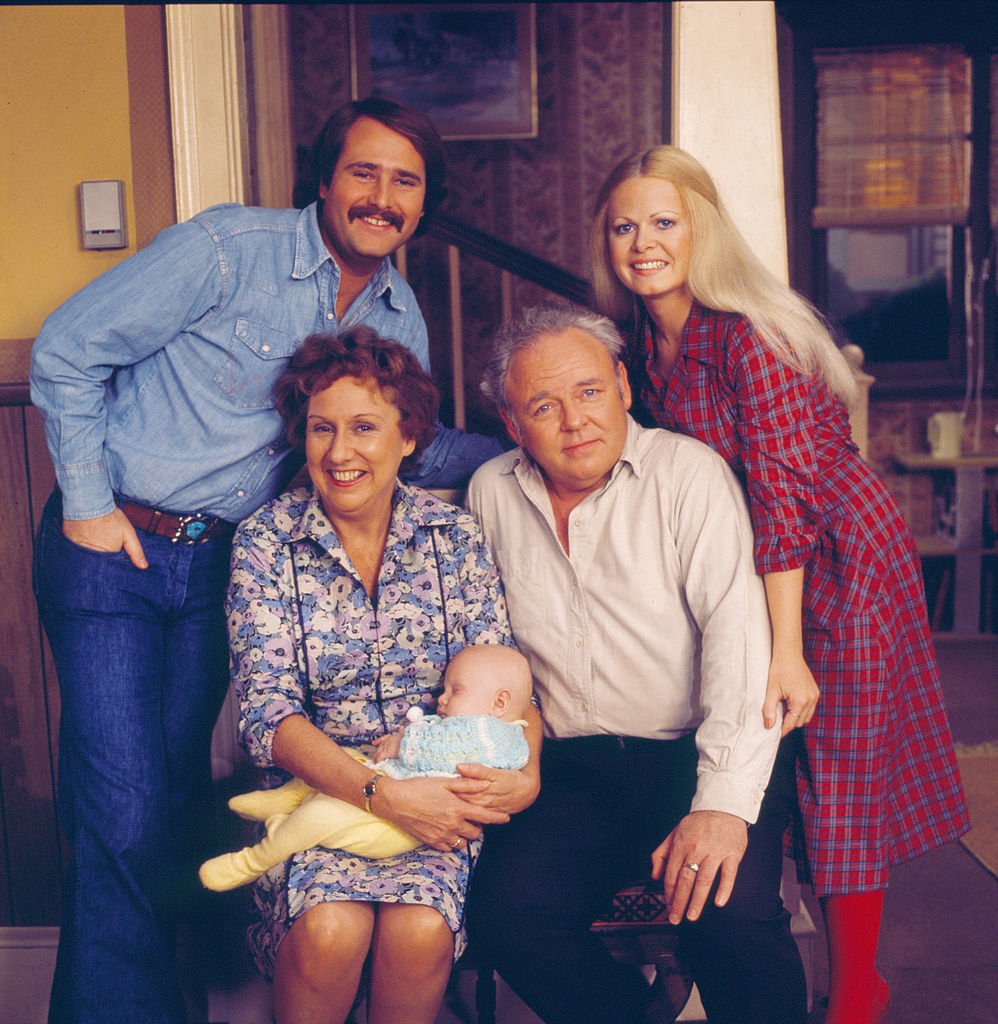 The Emmy-award winning actress didn't hold back on expressing her disappointment with last year's live revamping of her former series, All in the Family on ABC.
The lifelong friend she made on 'All in the Family'
Although she had just a supporting role on Gilmore Girls, Struthers stole each scene she appeared in as wise-cracking, loud, but loving Babette.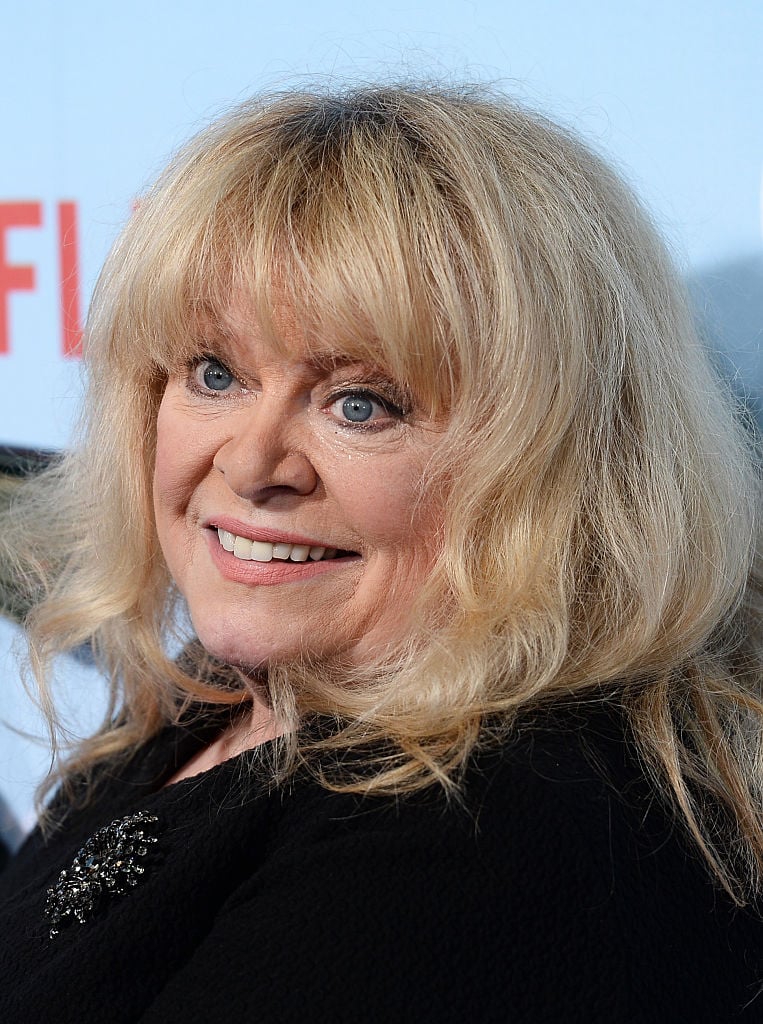 She told Vanity Fair in 2016 about the deep friendship she has enjoyed with Liz Torres, who played Miss Patti on the series. However, that's not where they became friends. The two actresses met when Torres played the Bunker family's boarder, Theresa, on All in the Family. They became, and remain, best friends.
"She's one of my favorite human beings to ever walk the planet," Struthers said of Torres. "We say things to one another and share things with one another we would never say to anyone else because we know that if it's not P.C. that we're forgiven."
She will never forget 'All in the Family' costar, Jean Stapleton
For eight years, Struthers starred as the Bunkers' daughter alongside her television mother, Jean Stapleton. The two became great friends, sharing challenges and life's events with one another. In fact, the cast itself truly was something of a family.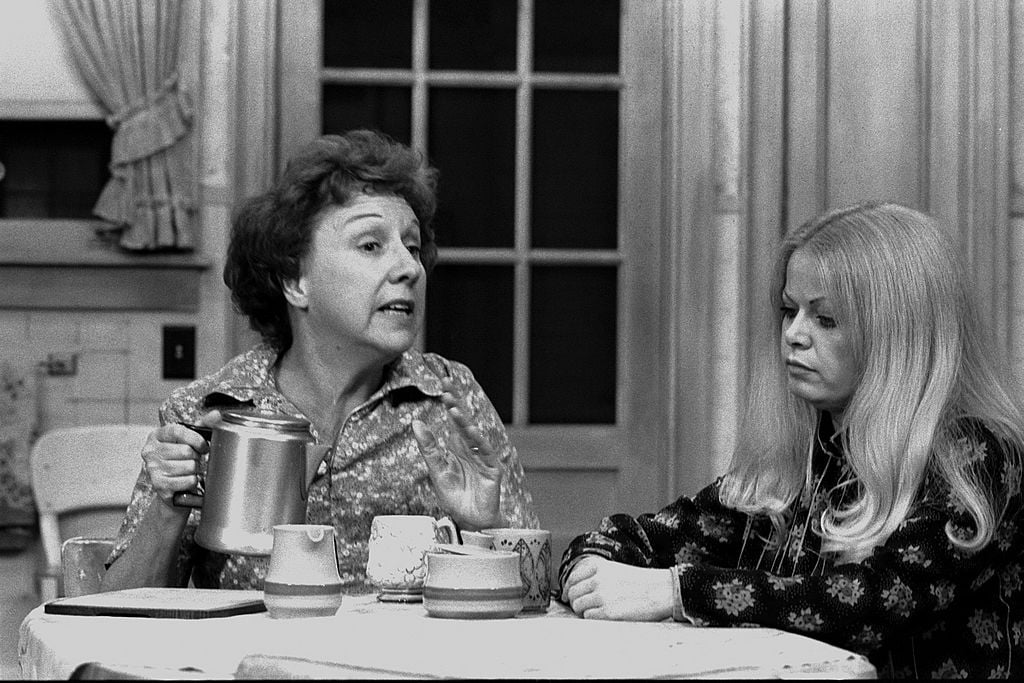 Stapleton died in 2013, and shortly after her death, TV Guide spoke with Struthers about the older actress' friendship, legacy – and Stapleton's one and only true "Edith" moment.
"On a rehearsal day about three years into the show we were on a coffee break and I looked over at Jean," the 72-year-old recalled. "She was reading The L.A. Times classified section and I thought, 'Why's she doing that? Is she trying to sell a car?' "
"I saw her face go bright red and then she gasped to herself. I ran across the room and said, 'Jean, what is it?' And she said, 'Sally darling, look at this!' And she turned the paper around toward me. It was advertisements for jobs and she said, 'This carwash is advertising for Polish men!' And I said, 'Jean, it's 'polish'. It was her one Edith moment."
Struthers was not happy with ABC's live 'All in the Family'
Struthers' career has moved on to voice acting work and movies for networks such as Lifetime. Celebrity Net Worth reports her wealth currently stands at $8 million.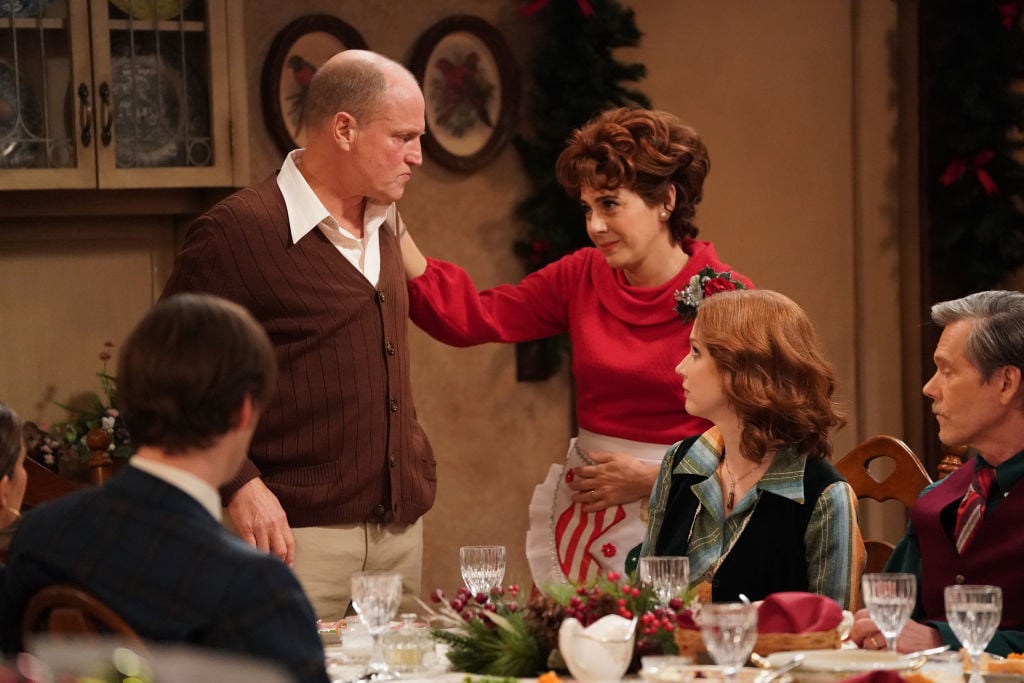 Upon hearing about ABC's intention to "reboot" the series that made her a household name, Struthers made her feelings known to the various media outlets calling for her opinion about the broadcast.
"Why? What is the point? It's a classic," she told Delaware Online in 2019. "All in the Family came at a moment in time that somehow turned out to be the perfect moment to put something that quote-unquote radical on TV, and it was the perfect cast. We had the perfect writers."
"Nobody is going to be Carroll O'Connor," Struthers said. "Nobody but nobody is going to be another Jean Stapleton (who played Archie's wife, Edith). And I honestly don't see the point."