'All My Children': Babe Carey Mid-Scene Recast Revisted by Alexa Havins and Bobbie Eakes
Babe Carey is one of the most popular characters in All My Children history, despite being introduced relatively late in the soap opera's storied time on television. The character also had to overcome a major recasting that took place when the original portrayer, Alexa Havins, departed the show. In a recent cast reunion, Havins and her co-stars discussed the on-screen recast which happened right in the middle of a scene.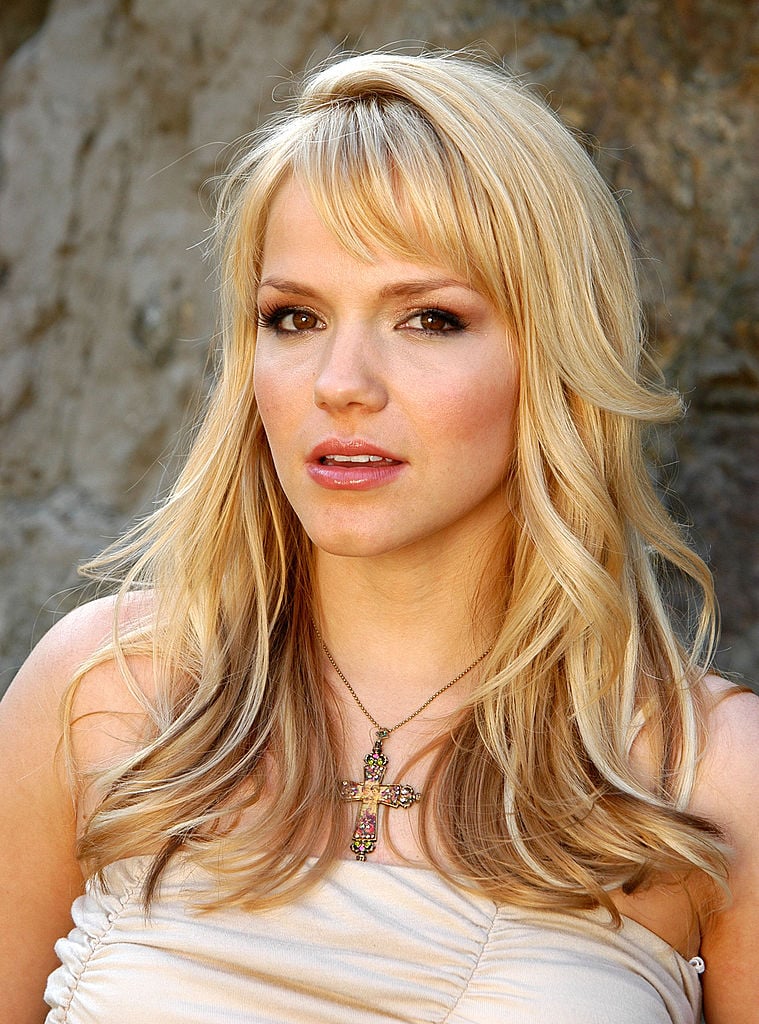 Babe Carey on 'All My Children'
Arabella "Babe" Carey Chandler was a major character during the last decade in which All My Children was on the air. Transforming from a flawed character with good intentions to a beloved heroine, her primary storyline involved her uber-popular romantic pairing with JR Chandler. The character also appeared several times on All My Children's sister soap One Life to Live, as a major part of a years-spanning crossover storyline. Havins originated the role in 2013.
She and her husband, Justin Bruening (who played Jamie Martin), left the series in 2007. The role of Babe was recast with Amanda Baker, who portrayed the character for about a year from 2007-2008. The recast was a challenge, given the popularity of Havins and the character. Many fans did not want the role to be recast, especially so soon. However, some were willing to give Baker a chance.
Havins approved of the character's recasting, telling Soap Opera Digest in 2007, "I'm happy Babe will still be around because I put so much of my heart and soul into her." Baker studied scenes of Havins as Babe to prepare for the role.
Babe was written off in 2008 after the character's on-screen death. Baker returned as Babe in two 2009 episodes in ghost scenes. Havins returned to the show and reprised the role for one last time in 2011.
The recast scene was revisited in a recent cast reunion including Alexa Havins
For the third episode of Entertainment Weekly's Cast Reunions: All My Children, Havins, Bruening, Billy Miller, Jacob Young, and Bobbie Eakes talked about the notable moment in which Baker took over the role of Babe from Havins…in the middle of a scene!
"Oh, that was crazy, that was wild. I don't think it had ever been done," said Eakes, who played Babe's mother, Krystal. "They did a scene where I go into a hug with my daughter Babe, Krystal goes into a hug, and then when we pulled out, it was a different girl."
Havins called the moment "awesome," saying that it was "classic soap." Eakes also talked about how many fans misunderstood the scene, believing that Havins had been fired and was forced to film the her exit in this manner. In actuality, it was quite the opposite. "I don't think people realized that this was your choice to leave, and so I know a lot of fans were going, 'How did they make her do that? That's awful. I had to explain to people, 'No, everybody was cool about it, it's okay.'"
Here's what Amanda Baker said earlier about taking over the role
Back the Soap Opera Digest interview in 2007, Baker said at the time, "I was actually very happy that I could be there with Alexa. She was just amazing, but that it was her last day. It was very emotional and I felt very privileged that I could be a part of that, just seeing all the support she had and actually being able to tape with her [there]."
In another interview with Soaps.com, she said, "I fortunately had the opportunity to work with her on her last day, which was my first day. It was kind of bittersweet but when you go into a character who as been established by another actor, it's hard to take on. You want everybody to love you but a lot of people don't like change. In time, though, people get used to it."