'All of Us Are Dead' Season 2: Nam-ra's Closing Remarks Hints of a Continuing Storyline
'All of Us Are Dead' character Nam-ra's finale scene hints there is more to be explored with the Jonas virus and the zombies. The possibility of a season 2 has not yet been confirmed by Netflix.
Netflix has another successful Korean drama on its hands with the coming-of-age zombie drama All of Us Are Dead. Starring a young group of rising actors, the 12-episode K-drama has captured audiences' attention for its deep ties to moral and societal dilemmas. The All of Us Are Dead finale and a main character's return hints a season 2 could be possible.
[Spoiler alert: This article contains spoilers for All of Us Are Dead.]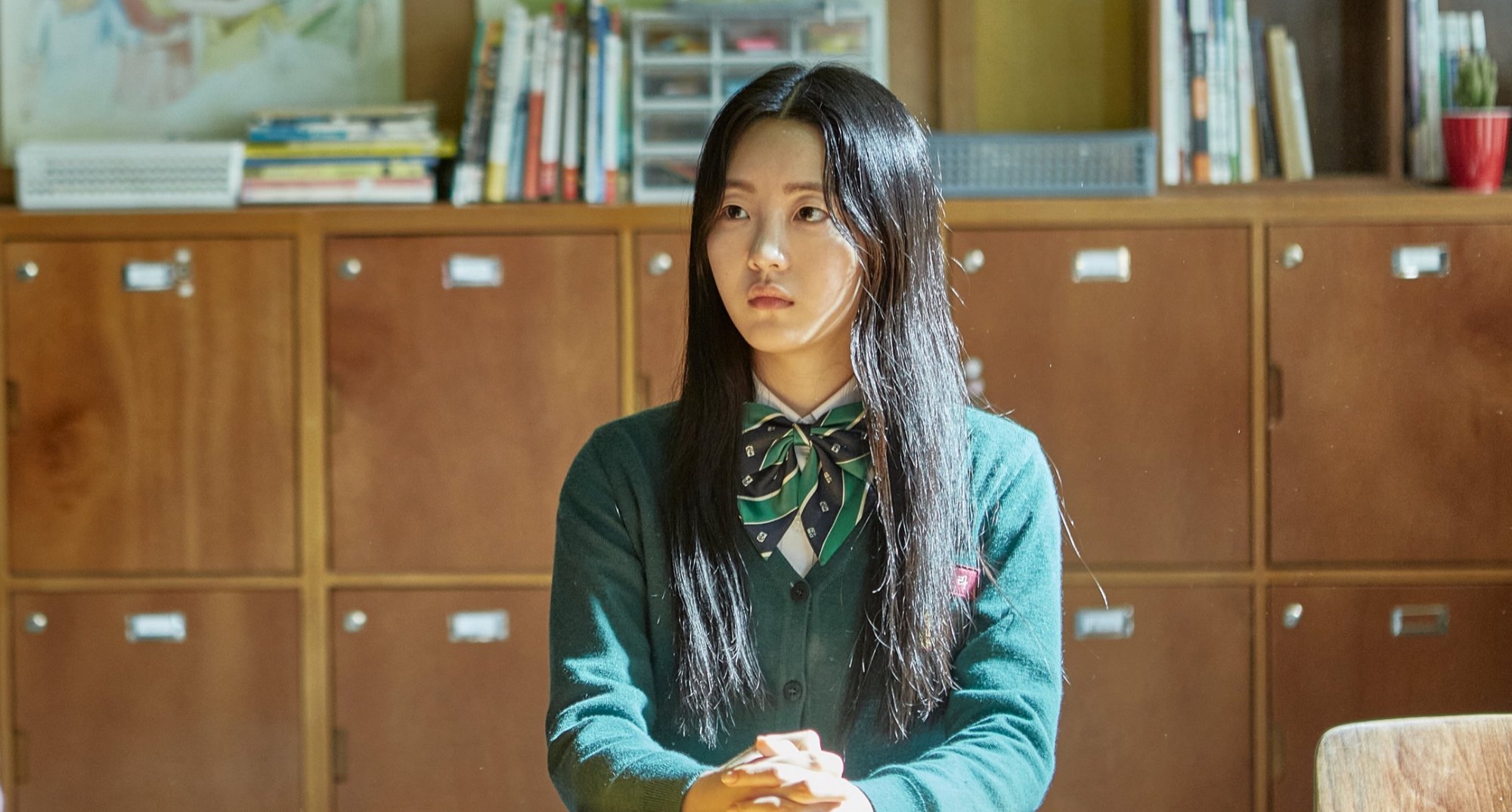 What happened to Choi Nam-ra up to the 'All of Us Are Dead' finale?
The Netflix K-drama has a long cast list as it focuses on a group of high school students trying to survive as their classmates become infected with a zombie virus. One of the main characters is Nam-ra (Cho Yi-hyun), the class president who comes off as cold and aloof. She starts to come out of her shell as the K-drama progresses.
Nam-ra's story changes when, in All of Us Are Dead Episode 6, she is bitten Gwi-nam (Yoo In-soo). Gwi-nam shows signs of a mutated form of the virus. While her classmates want her gone to save themselves, On-jo (Park Ji-hoon) and Soo-hyuk (Park Solomon) convince everyone that the virus has not taken effect yet.
As Nam-ra and her classmates' fight zombies, she shows mild signs of turning like hunger, agility, and sensitive hearing. By episode 12, Nam-ra's hunger starts to take control in a nearby town. To protect her friends, Nam-ra runs away.
Nam-ra returns in the finale and hints an 'All of Us Are Dead' Season 2
Months pass after the main characters survive and are taken in by the government to a quarantine zone. When revisiting the forest, On-ja sees a burning campfire on the high school roof. She informs Soo-hyuk and is surprised when the rest of the characters join her to investigate.
On the rooftop, they meet Nam-ja, who is alive and not a zombie. She explains she lives in between not being a human or a monster. To the characters' surprise, Nam-ja says there are more like her living in the abandoned town. She hears them approaching before saying goodbye and jumping off the roof, saying there is more to do.
The finale scene hints the All of Us Are Dead storyline could continue in season 2. The main characters approach the ledge where Nam-ra jumped off. They have a shocked look on their faces as they see something off-camera.
Audiences have no idea who or what the characters are seeing. But Nam-ra's words suggest more to explore about the virus and its mutation. Could it be the mutated zombies are figuring out how to survive or take revenge on the government? An All of Us Are Dead Season 2 could center on the new breed of infected. Audiences are also unsure what bitten characters became mutants.
'All of Us Are Dead' Season 2 could explore away from the webtoon
Nam-ra's closing remarks and the shock of what the main characters saw hint the director of All of Us Are Dead can develop a bigger story in season 2. Audiences saw how the Jonas virus mutated with Gwi-nam and how Lee Byeong-chan (Kim Byung-chul) disappeared after episode 4.
The director of All of Us Are Dead explains the K-drama slightly sways away from the original webtoon. The K-drama is based on a completed webtoon by Joo Dong-geun called Now at Our School.
According to Soompi, the K-drama director said in an interview, "However, you might get the feeling that the show is different from the original as far as the specific situations that happen to some of the kids as well as what each of the characters are like." With the K-drama's ending and the director swaying from the webtoon, it leaves room for an All of Us Are Dead Season 2.
As All of Us Are Dead makes its way to Netflix's Top 10 list worldwide, a new season has yet to be announced.