'All of Us Are Dead': Yoon Chan-young Once Trained With K-Pop Group ASTRO
Many actors have a variety of skills beyond their acting abilities on-screen. Netflix's All of Us Are Dead actor Yoon Chan-young is still fresh in the industry but has already astounded fans with his Korean drama role and other work. The K-drama actor revealed he was advised to learn how to sing and dance. He became a trainee with a famous K-Pop boy group to do so.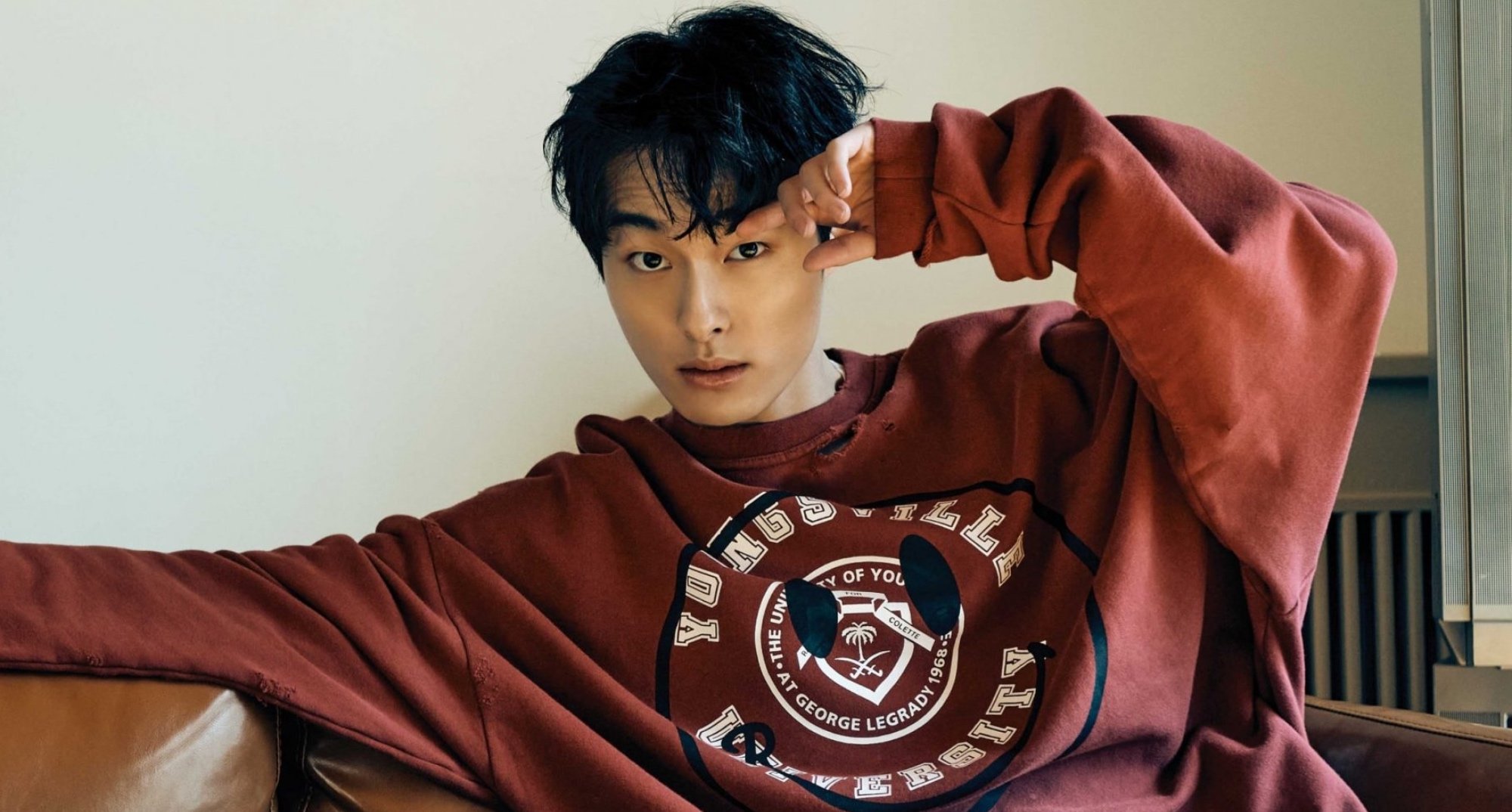 Yoon Chan-young plays a leading role in the zombie K-drama 'All of Us Are Dead'
Since he was a child, the 20-year-old actor has been in the industry playing younger versions of leading characters. Yoon started to gain some fame for his supporting roles in Doctor John and Nobody Knows. He reached global fame starring n Netflix's coming-of-age zombie K-drama All of Us Are Dead.
Yoon plays the protagonist role as Cheon-sang, a high school student trapped inside trying to survive a viral outbreak with his classmates. Fans came to love Yoon's character for his kindest, bravery, and sacrifice by the end of the K-drama.
The young actor is still surprised by the amount of love and recognition from the K-drama. In an interview with Dazed Magazine, according to Soompi, Yoon explains, "I hadn't expected it, but lots of people recognized me and said, 'It's Cheong San [Yoon Chan Young's character in All of Us Are Dead]!' They also came up to me to take photos. I'm still dazed, and I have a lot of different feelings about it."
Before his hit role in All of Us Are Dead, Yoon did whatever necessary to make him stand out as an actor. He even became a part-time idol trainee.
The 'All of Us Are Dead' actor was a temporary ASTRO member
For KBS's Yoo Hee Yeol's Sketchbook variety show, Yoo and his co-star Lee Yoo-mi discussed their careers and All of Us Are Dead. According to Soompi, the show's host revealed Yoon was once a K-Pop idol trainee, but not for the reason fans might think. Already an actor, Yoon signed with an agency. They made a suggestion on how to help his career.
"They suggested that if I learned singing and dancing at a young age, it would help me out a lot down the road. So I became a sort of part-time trainee, and I trained with the other trainees at the agency. That's how I met the ASTRO hyungs," explained Yoon.
ASTRO is one of Korea's popular boy groups comprised of six members and debuted in 2016. The group became well-known for their visuals and music. K-drama fans likely know about ASTRO member Cha Eun-woo for his role in True Beauty.
Yoon still has fond memories of his trainee days, especially when ASTRO member Rocky bought him bulgogi stew. "10 years have passed since then, but that memory is still engraved in my heart," said Yoon. The All of Us Are Dead actor reveals he was 13 at the time.
Lee Yoo-mi and Yoon Chan-young showed off their vocals
While on Yoo Hee Yeol's Sketchbook, Yoon and Lee graced fans with a song as it is a music variety show. While the two actors are not professional singers, they prepared the song "Dream" by Bae Suzy and EXO's Beakhyun. It looks like Yoon's K-Pop training came in handy as the audience blushed over his sweet vocals.
The two All of Us Are Dead actors were a bit nervous about singing in front of a crowd. Thankfully, it was to their advantage, making the song more impactful and resonating. Yoon and Lee had some fun stealing glances at each other and bashful smiles.