All the Movies With Black Actresses in Oscar-Winning Roles: 'Gone With the Wind,' 'Ghost,' 'Monster's Ball,' and More
Viola Davis was recently Oscar-nominated for Best Performance by an Actress in a Leading Role for the Netflix original Ma Rainey's Black Bottom. Davis plays the unparalleled, unfettered, and undaunted mother of the blues, Ma Rainey, in a film that premiered to rave critical and audience reviews. If Viola Davis wins the Oscar, she will be the second Black actress to take home the coveted prize in the lead acting category — almost 20 years following Halle Berry's win for Monster's Ball. When it comes to the Oscars, Black actresses have only won a handful of times (can't win for roles that don't exist). So, let's break down the prior wins.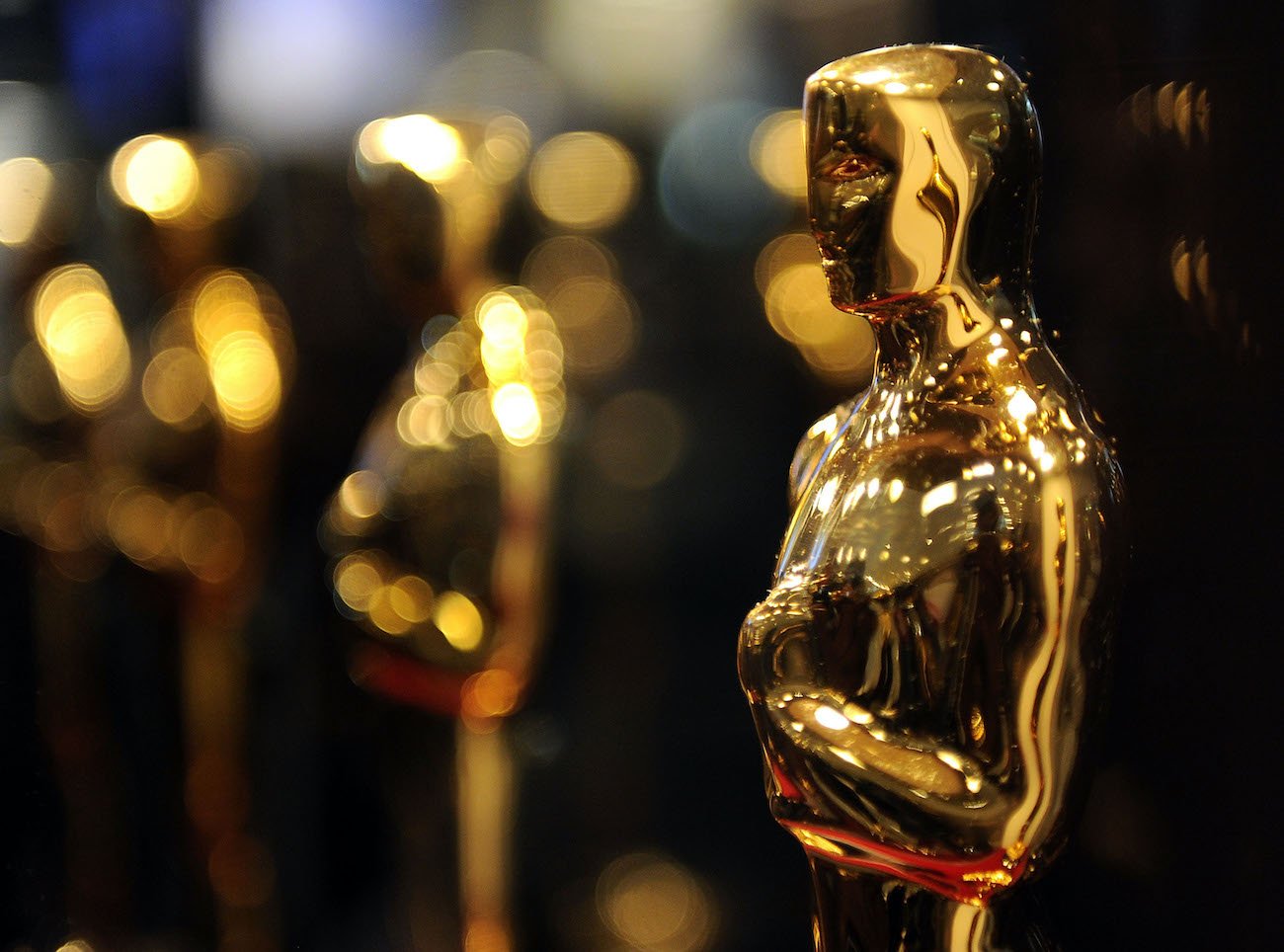 1. Hattie McDaniel | 'Gone With the Wind' 1939
McDaniel won in the Best Supporting Actress category for Gone With the Wind, in which she played Mammy: a loving and fiercely loyal woman who serves as a maternal figure to Scarlett O'Hara. She was the first Black actor to take home the Oscar. 
2. Whoopi Goldberg | 'Ghost' 1990 
Whoopi Goldberg portrayed an energetic scam psychic who turns out to actually possess "the gift" in Ghost. She won for Best Supporting Actress and starred opposite Demi Moore and Patrick Swayze. She beat out Annette Benning, Lorraine Bracco, Mary McDonnell, and Diane Ladd.  
3. Halle Berry | 'Monster's Ball' 2001 
Berry was the first Black actress to win the Oscar in the leading role category, and she won for her role in the dramatic romance Monster's Ball. Berry portrayed Leticia Musgrove — a woman who finds herself in a toxic relationship with a racist prison guard (played by Billy Bob Thornton) who comes to her side after her son dies. The two are united by grief, and the situation grows complex when Thornton's character realizes he played a part in Leticia's husband's execution. 
4. Jennifer Hudson | 'Dreamgirls' 2006 
Hudson took home the Academy Award for Best Supporting Actress for a rousing performance as Effie White in the movie musical Dreamgirls. She was emotionally sincere — with powerhouse vocals to boot. 
5. Mo'Nique | 'Precious' 2009 
Mo'Nique won the Best Supporting Actress Oscar in 2009 for playing an abusive mother in the movie based on the book Push. The comedian was praised for her turn to the terrifying. 
6. Octavia Spencer | 'The Help' 2011
Octavia Spencer won the Oscar for her interpretation of a maid in 1960s Mississippi in The Help. While the movie has been subject to a great deal of criticism since its premiere, Spencer's performance remains critically praised. 
7. Lupita Nyong'O | '12 Years a Slave' 2013 
Nyong'O is one of the very few actors who won an Oscar for the first movie they were nominated for, following in the footsteps of Julie Andrews (who won for Mary Poppins). Nyong'O portrays a slave, Patsey, who is subject to brutal abuse on a cotton plantation 
8. Viola Davis | 'Fences' 2016 
Though Davis won in 2016 for Fences, many felt the win was cut short — noting that she should have been nominated in the lead actress category, not the supporting category. Yet, her performance snagged the spotlight. She played a woman struggling to keep her family from falling apart, across from a husband (Denzel Washington) who had begun looking elsewhere for happiness. 
9. Regina King | 'If Beale Street Could Talk' 2018
In If Beale Street Could Talk, King plays a mother who comes to her daughter's aid, aiming to help clear her boyfriend's name after he is wrongfully accused of rape. King beat out Emma Stone, Amy Adams, Rachel Weisz, and more in the supporting actress category.