All the New '90 Day Fiancé' Spinoffs You Can Watch When Discovery+ Launches in January 2021
Get ready for more 90 Day Fiancé in your life. Four new 90 Day spinoff series are coming in early 2021. But you'll need to sign up for Discovery's streaming service, Discovery+, if you want to watch. 
Four new '90 Day Fiancé' shows will debut in January 2021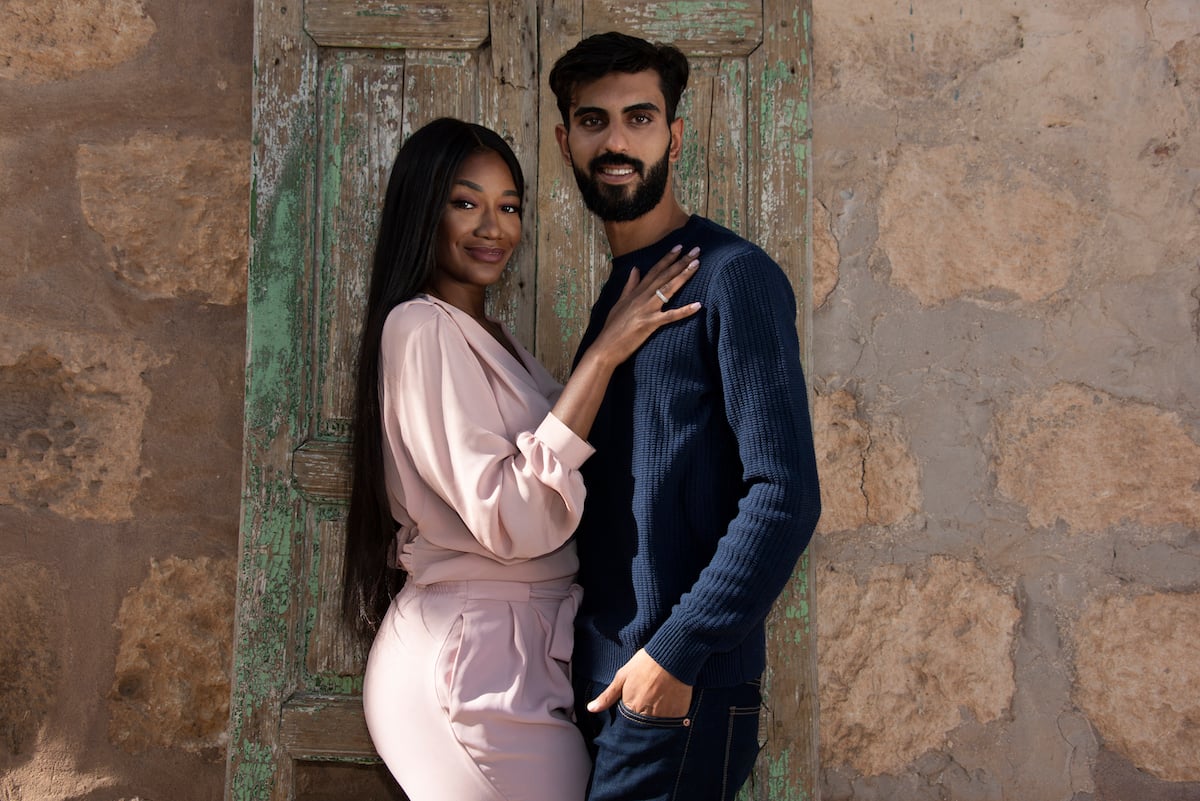 90 Day Fiancé debuted in 2014, quickly becoming one of TLC's most popular shows. The network has since rolled out a number of spinoffs, including 90 Day Fiancé: The Other Way, 90 Day Fiancé: Before the 90 Days, and The Family Chantel. 
Now, the 90 Day franchise is growing again, with four new shows set to debut on Discovery+ on Jan. 4, 2021. 
90 Day Bares All: Tell-all hosts Shaun Robinson hosts this show, which puts 90 Day couples in the hot seat. They'll "bare it all" as they reveal uncensored, behind-the-scenes details about the show that you won't see on regular TV. 
90 Day Diaries: This series will offer an intimate glimpse in the lives of 90 Day couples. Filmed by cast members themselves, they'll give viewers a look at their day-to-day lives during the COVID-19 pandemic and reveal the challenges the crisis is causing in their relationships. 
90 Day Journey: 90 Day superfans and those new to the franchise will definitely want to stream this curated mini-series collection, which is made up of every single scene each couple has appeared in across all the shows in the 90 Day franchise. Fans will get a new perspective on each couple's journey as they watch things unfold from beginning to end.  
The Other Way Strikes Back!: This show gives 90 Day viewers a fresh look at couples from season 2 of The Other Way. They'll offer their perspective and pillow talk commentary on episodes by sharing behind-the-scenes details the cameras didn't capture and addressing some of the more cringe-worthy moments.  
How to watch the new '90 Day' shows 
To watch all the new 90 Day shows, you'll need to subscribe to Discovery+. The streaming service will cost $4.99 per month, or $6.99 for an ad-free version. Some Verizon customers may be able to get 12 months of Discovery+ for free. 
In addition to new originals, Discovery+ will offer access to more than 2,500 current and classic shows from TLC and other networks, including HGTV, Food Network, ID, Travel Channel, and Animal Planet. Select episodes from shows that aired on A&E, History Channel, and Lifetime will also be available, including The First 48, Dance Moms, Pawn Stars, and Storage Wars. Subscribers will also get a preview of shows that will air on Chip and Joanna Gaines' Magnolia Network, which is scheduled to launch later in 2021. 
'90 Day Fiancé' Season 8 premieres Dec. 6 
January isn't that far off, but 90 Day superfans won't have to wait until next year for more drama. Season 8 of 90 Day Fiancé features four new and three returning couples. Viewers will see more of Mike and Natalie; Rebecca and Zied; and Tarik and Hazel. They'll also meet Andrew and Amira; Stephanie and Ryan; Jovi and Yara; and Brandon and Julia. 
The new season of 90 Day Fiancé premieres Sunday, Dec. 6. at 8 p.m. ET on TLC. 
Check out Showbiz Cheat Sheet on Facebook!