What Is 'All the Queen's Men?' Tyler Perry's Strip Club Drama Is Coming Soon
Tyler Perry is continuing to grow his empire with the upcoming TV show All the Queen's Men. Based on Ladies Night by Christian Keyes, the series takes viewers down to Atlanta, where Club Eden operates. The nightclub is owned by Eva Marcille's Marilyn "Madam" DeVille, a businesswoman who runs things with an iron fist but is adored by several of her peers.
Full of drama, intrigue, and a lot of sexy scenes, All the Queen's Men is expected to be one of the hottest shows of 2021. As we await its release, find more about the series here.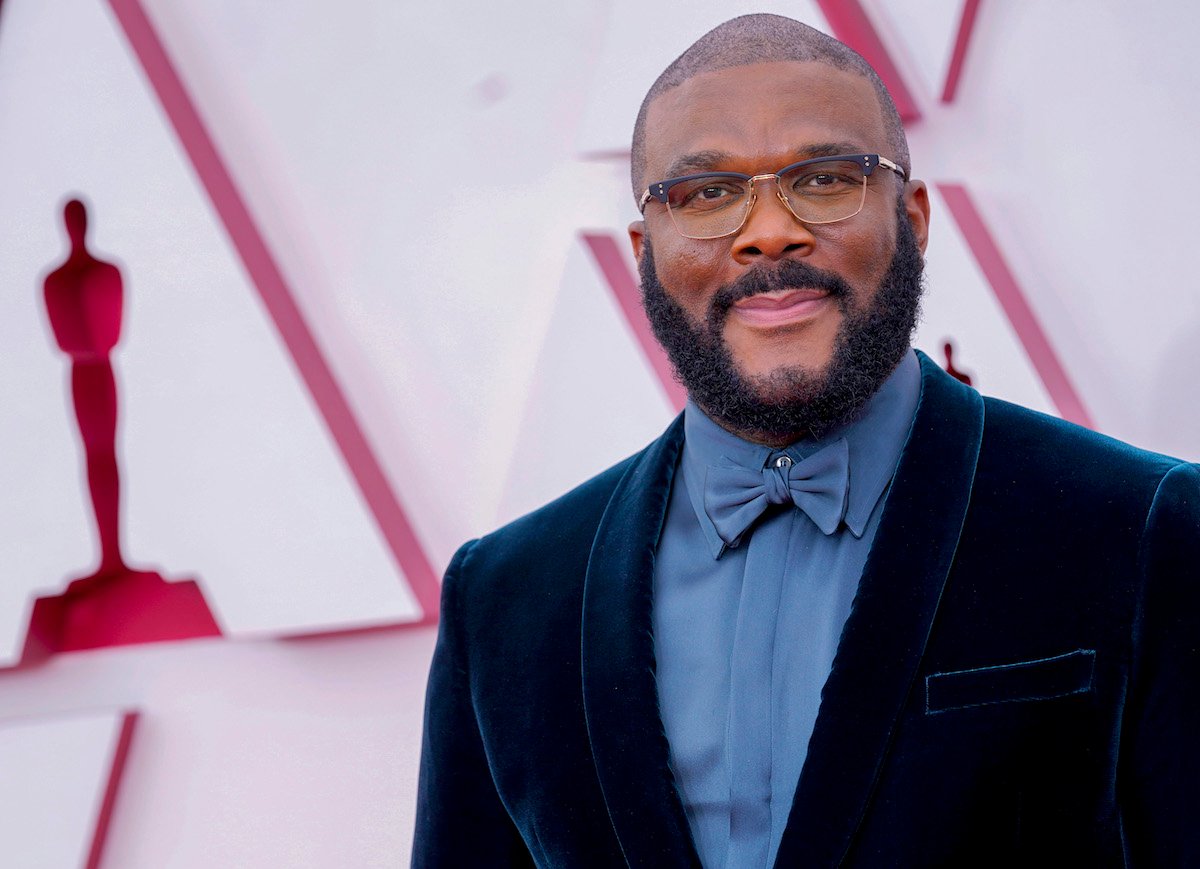 'All the Queen's Men' goes inside the world of strip clubs
From The Haves and the Have Nots to The Oval to Sistas, Perry seems to have the Midas touch when it comes to creating shows. That's why so many people are amped for All the Queen's Men. Announced in February, the series offers a look into the world of exotic dancing, showing how Madam handles the challenges that come from working in the industry.
In a press release shared with Showbiz Cheat Sheet, the synopsis describes Madam as a "savvy, powerful, uncompromising businesswoman" who is "unafraid to do whatever it is she has to do to keep her business going."
Madam "is at the top of her game in the nightclub industry and is surrounded by a band of trusted employees who are down to make sure that she is successful. But Madam, a self-proclaimed boss, soon discovers that more money and more power mean more problems. Will Madam retain reign as she navigates this dangerous and sexy society? Will the sensuous world of exotic dancing cost Madam her queendom and potentially her life?"
The show was initially supposed to have eight 30-minute episodes, but it has since been bumped up to 10 hour-long episodes.
Who else is in the cast of 'All the Queen's Men?'
Skyh Alvester Black (Black Monday) will also appear in the show as Amp "Addiction" Anthony, a dancer with a "hidden past" who comes to work for Madam after getting out of prison.
Candace Maxwell (Power) plays DJ Dime, the club's resident DJ. She's "ambitious" and looks at Madam as inspiration.
Racquel Palmer (Sistas) is Blue, Madam's chief of security and right-hand. She's always there for Madam, especially when things get tough.
Michael Bolwaire (Genius) will appear as Doc, a dancer known for his friendly attitude, including with one of the patrons of the club.
Keith Swift plays Babyface, an OG dancer at the club with retirement on his mind.
Dion Rome will be El Fuego, another dancer known for flirting with Madam. But it's Jeremy Williams' Midnight who seems to have the closest relationship with her out of all the other dancers.
Lastly, Keyes serves as The Concierge. He's a hitman who has been hired to kill Madam.
The 'All the Queen's Men' release date
All the Queen's Men hits BET Plus on Thursday, Sept. 9. Save the date.