All the Rules the 'Too Hot to Handle' Cast Has to Follow
If you're obsessed with reality dating shows, chances are, you've seen Netflix's Too Hot To Handle. The show follows 10 attractive singles sent to live on a remote island together for what they think will be a sexy summer. Little do they know, the contestants must go their entire stay without any sexual gratification.
However, abstaining from any type of canoodling isn't the only rule the cast has to follow.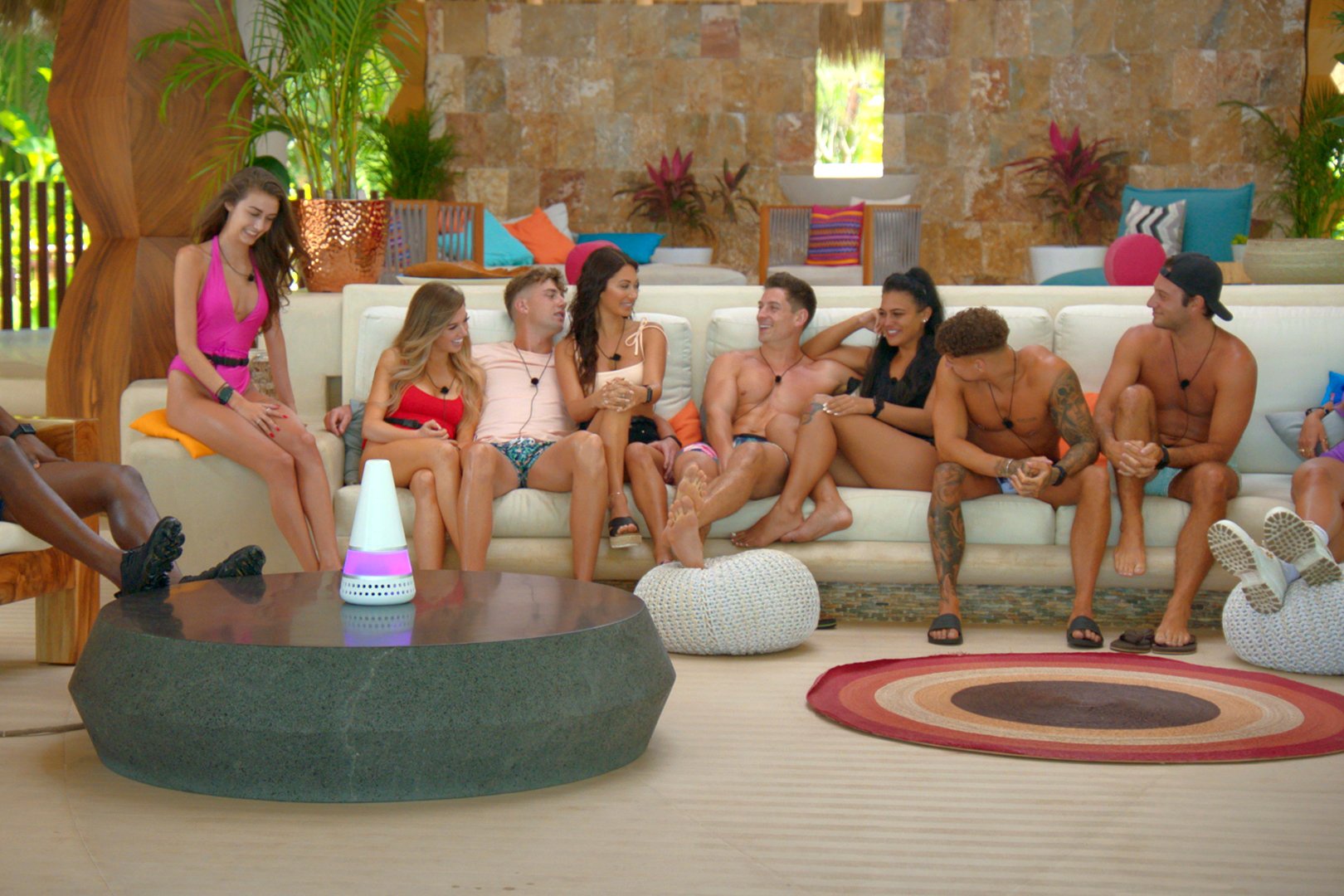 No kissing allowed
Before coming onto the show, the cast of Season 1 had a tendency for flings and one-night stands in the real world.
Seeing as the 10 singles weren't the relationship type, they were the perfect contestants to embark on a social experiment involving them making romantic connections without any sexual gratification.
Hours after arriving on a remote island in Mexico, the cast gets a rude awakening as an Alexa-like device named Lana reveals to them that they cannot pleasure themselves sexually during their entire stay. If they're successful, the group could walk away with $100,000.
RELATED: What 'Too Hot to Handle' Must Do to Ensure a Better Season 2
However, if any of them get caught performing a sexual act of any kind, prize money will be deducted from the jackpot.
What Lana says goes
Seeing as Lana is the big kahuna on the island, all contestants must follow her rules or pay the price.
The cone-shaped robot watches the cast's every move to ensure no one breaks the rules. If the contestants follow everything she says, she rewards them with prize money or the opportunity to canoodle for a certain amount of time.
But if someone goes against her orders, they could cost the rest of the group thousands in prize money or, worse, be thrown off the island altogether.
All of the contestants have to share a room
Another rule the cast has to follow during their time on the show is that they all have to share a room and beds.
Though some didn't have a problem bunking with each other, Season 1 Star David Birtwistle wasn't too keen on sharing a room with other people, let alone a bed.
"To be put in that environment, where you're sharing a room and a bed with a bunch of other people, that was a big shock for me," he told Cosmopolitan in April 2020. "On a couple of nights, I just needed a bit more space, so I ended up just putting myself on the floor and just snoozing on the floor, like completely spread eagle."
The cast must participate in growth exercises
By removing sex from the equation, the show's virtual host, Lana, hopes to help the cast develop deep, personal connections.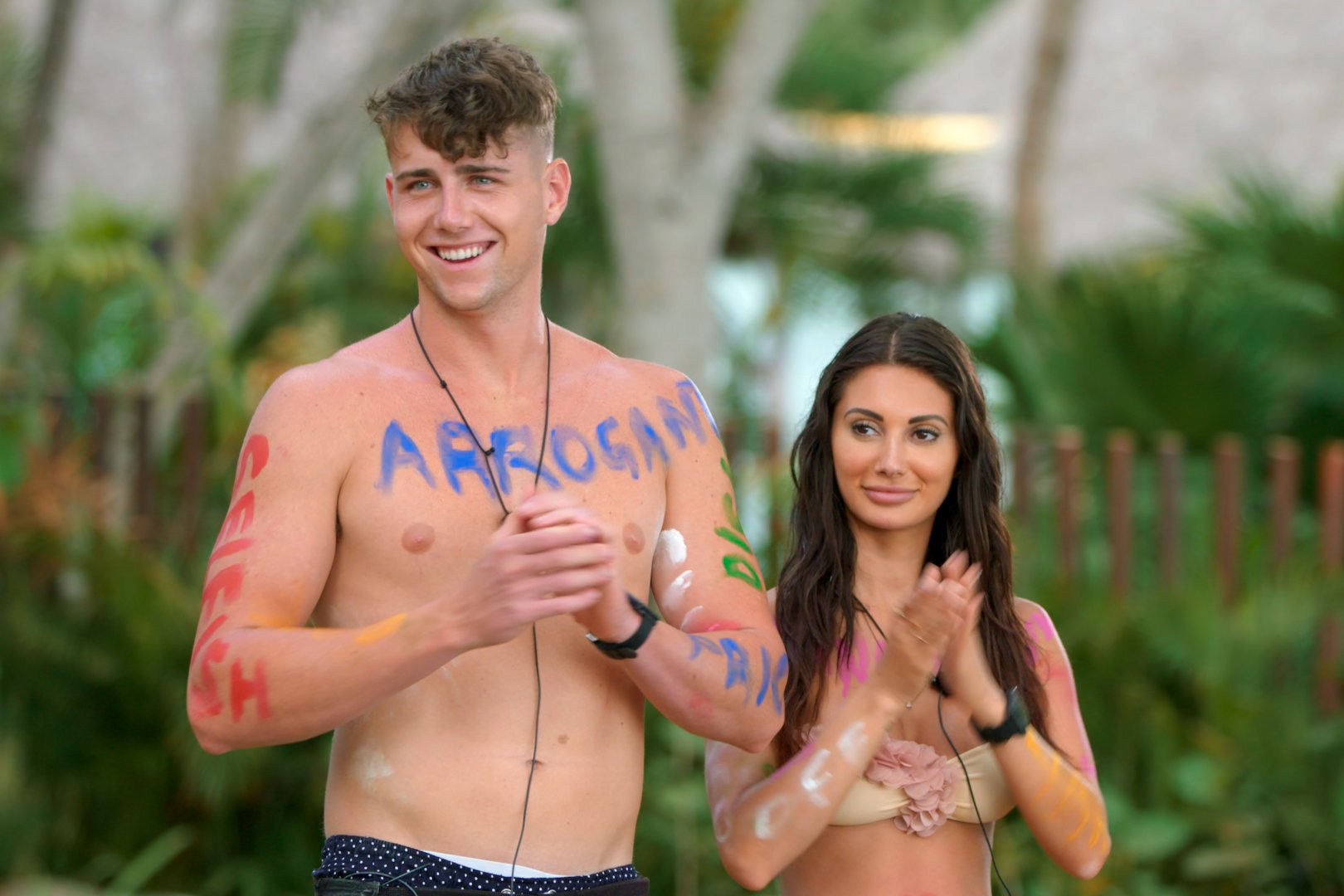 RELATED: 'Too Hot to Handle': Matthew (Jesus) Reportedly Thinks Francesca and Harry Are Together for the Instagram Fame
She does this by making the contestants participate in growth exercises that are not only designed to bring them closer together but also help them embrace the things that make them who they are.
The cast is only allowed two drinks per night
Unlike contestants on The Bachelor franchise who are allowed as many drinks as they want, the cast of Too Hot To Handle has a limit on the amount of alcohol they can have each night.
According to Women's Health Magazine, producers only allow the cast to have two drinks per night to ensure no one gets out of hand.
"So they were very much, believe it or not, looking out for us during this whole thing. They didn't want us to look bad," cast member Bryce Hirschberg said while appearing on Hollywood Raw with Dax Holt and Adam Glyn podcast in April 2020.
Personal devices and leaving the resort are off-limits
Like many other reality shows, cell phones are confiscated from the contestants before filming starts.
The cast must also remain on the resort during their entire stay. But let's be real, who would willingly want to leave paradise?