All the Signs Jinger Duggar and Jeremy Vuolo Will Be the Next to Exit 'Counting On'
Could Jinger Duggar and Jeremy Vuolo be the next members of the Duggar family to leave Counting On and reality TV behind?  Back in 2015, a family scandal led to TLC canceling 19 Kids and Counting — the show that made the Duggars a household name. But just a few months later the Duggars returned in the spinoff Counting On, minus oldest child Josh.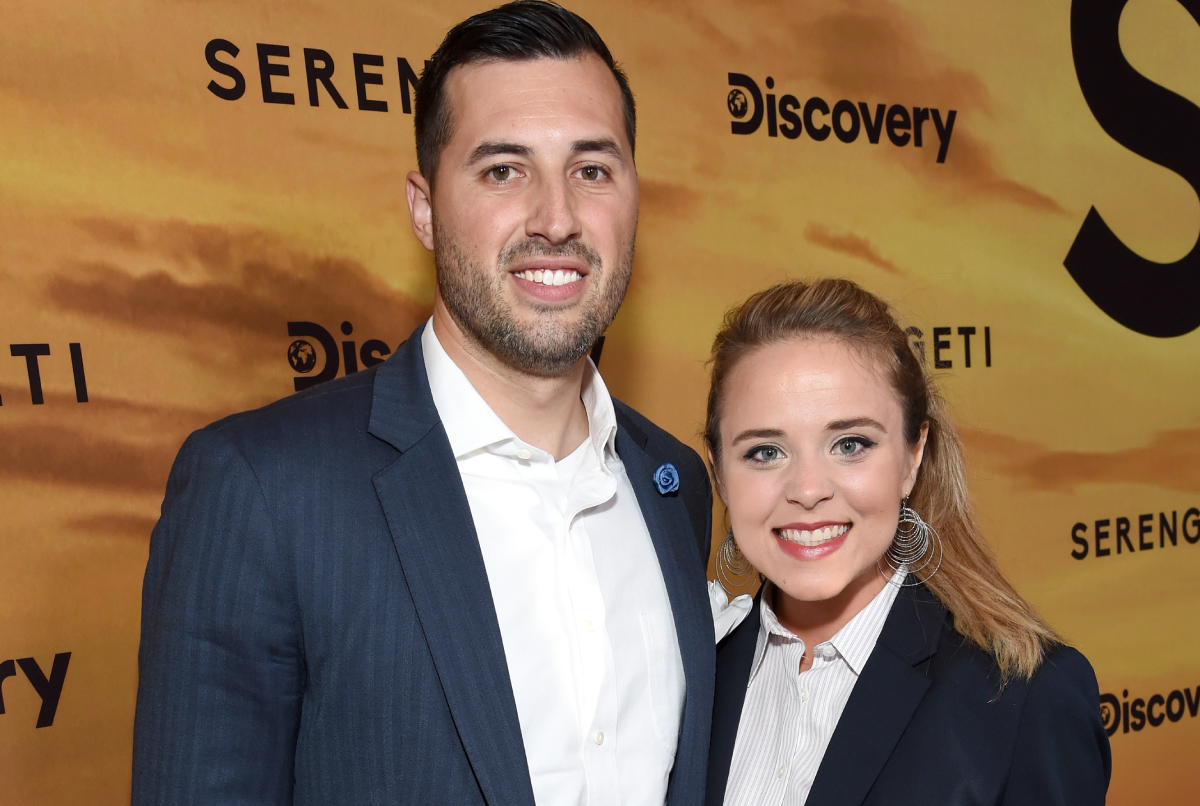 Since then, Jill, Joy-Anna, and their spouses have left the series to do their own thing. Now, signs have emerged that indicate Jinger and Jeremy, might be the next to exit the Christian fundamentalist empire that Jim Bob has built.
Jinger Duggar and Jeremy Vuolo have been building and expanding their own brand
As Monsters & Critics notes, in recent weeks Jinger and Jeremy have been building and expanding their own lifestyle brand. On December 1, they launched the store for their new brand Hope & Stead.
"Hope&Stead is live!" Jeremy wrote on Instagram. "We have been working hard to promote the message and lifestyle of Hope through creating designs that point to our ultimate Hope — Christ. What do you think?!👉🏼Head over to @hopeandstead to shop the site! #hopeandstead."
This is the second project that Jeremy and Jinger have worked on independently from her parents. In 2019, they launched The Hope We Hold podcast for young Christian couples.
The latest move comes after Jinger lost a number of sponsorships and partnerships over the past year due to their connection to Jim Bob and Michelle's brand. But that's not the only thing causing the couple problems.
According to an insider, Jeremy and Jinger are having trouble building income streams and working on their own projects due to their contracts with TLC.
"The contracts with the network are a bit crazy, they are very locked in and it stops them from making money in many other ways," the insider revealed.
Jill Duggar and Derick Dillard have been extremely vocal about not being paid
The insider info about Jeremy and Jinger's troubles sounds a lot like what her big sister Jill and brother-in-law Derick Dillard have been telling Counting On fans for months. Jill and Derick have made YouTube videos about how Jim Bob keeps all of the TLC money – which is estimated to be $40,000 an episode – and doesn't share it with his children.
Jill and Derick claim this is the biggest reason they walked away from the show. Not only were they not getting paid, they weren't allowed to do their own projects and build an income away from Counting On.
"Our control to choose what jobs we were allowed to accept and even where we were allowed to live was taken away from us," Jill said.
RELATED: 'Counting On': Jinger Duggar Is Not the Only One to Reject Jim Bob Duggar's Strict Courtship Rules
Derrick added, "The first few years of our marriage, we spent time and money working towards opportunities only to hit a dead end when we'd be told, 'Well, you're not allowed to do that.'"
Ultimately, the couple had to hire a lawyer to receive compensation for their time on Counting On. This is incredibly shocking for fans. Especially considering that TLC titled the spinoff Jill & Jessa: Counting On when it premiered. Jill's name was in the title, and she wasn't getting paid.
According to the insider, Jeremy and Jinger are getting some compensation for appearing on Counting On. The couple reportedly receives about $1,500 per episode and they have to be available regularly for filming. But this arrangement isn't really worth their time anymore.
Will Jinger Duggar and Jeremy Vuolo leave 'Counting On'?
According to The Hollywood Gossip, Jinger and Jeremy are unhappy with their low pay and their limited options. Apparently, they are also considering walking away from the family's reality TV Show.
"Yes. It's not definite yet, but they are having deep conversations about quitting," the insider claimed. "And there's definitely drama surrounding how the money is split up between members of the family."
RELATED: 'Counting On' Fans Want Jinger Duggar And Jeremy Vuolo To Leave The Show For This Surprising Reason
Another sign that the couple is ready to leave is that they didn't use proper TLC channels to announce their second pregnancy or the birth of their second daughter.
Jinger and Jeremy live in Los Angeles with their daughters Felicity, 2, and Evangeline, 1 month. They definitely need to earn more than $1,500 per episode to take care of their growing family. Will they walk away from Counting On to do their own thing? Fans will have to wait and see.