1 Unusual Food Allergy Led the BTS Army To Call Jin a Vampire
He's Worldwide Handsome and a "Worldwide Funny Guy." Jin also loves to eat, even though he has to avoid a few surprising ingredients in his diet. In fact, one allergy led fans to call this BTS performer a vampire.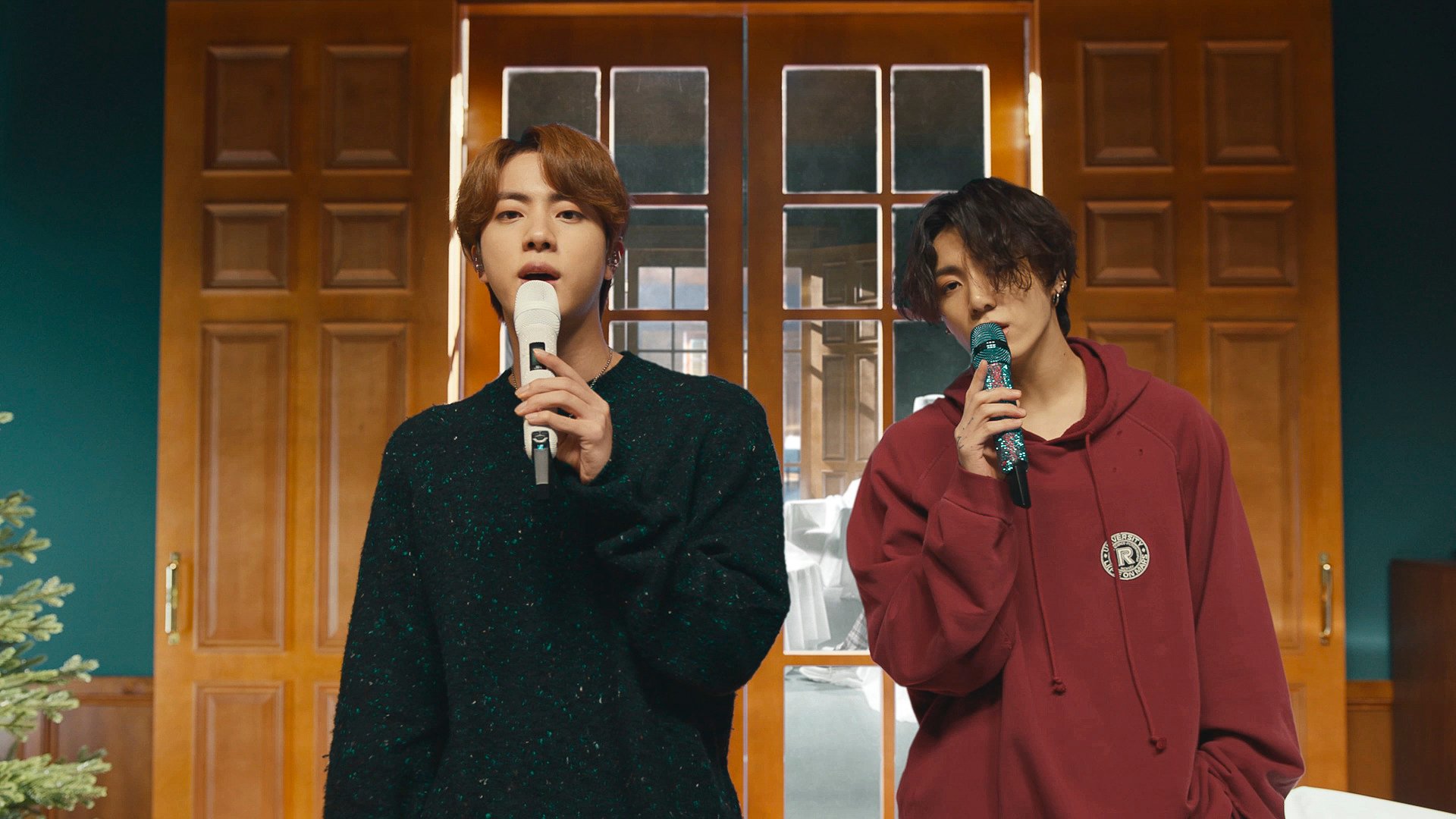 Jin loves cooking and food
He's a singer and dancer. Outside of his performing life, however, Jin also loves eating and cooking food, showing off his cooking skills during episodes of the series RUN BTS. Aside from his cooking endeavors, Jin often shared his love for food with the internet series, Eat Jin. 
This mukbang featured the artist with some of his favorite snacks, chatting with members of the BTS ARMY. However, a new allergy impacted his love for food and eating. In 2019, Jin discovered a new allergy after visiting with a doctor. That would be an allergy to garlic. 
"I got tested for allergies because I was itching everywhere on my body," Jin wrote on Weverse, according to a translation from Koreaboo. "The doctor shared a shocking diagnosis, telling me to cut down on garlic. What menu could I possibly eat that doesn't include garlic."
"I must have been Dracula in my past life," Jin continued. This new allergy proved to be a challenge for Jin, especially because of his love of food. One of the reasons he cut back on the Eat Jin live stream was, reportedly, his allergies. 
This wasn't exactly bad news for fans of the K-pop artist, though. Almost immediately, the BTS ARMY shared their love for "Vampire Jin," sharing pictures of the artist performing in dark and mysterious clothes. 
What else is Jin allergic to?
Garlic isn't the only food that Jin has to avoid. Some fans learned that Jin is actually allergic to potatoes. In Episode 125 of RUN BTS, the artists gathered around a potato dish, except for Jin, who couldn't taste it. RM said that the BTS member was allergic. 
"Potatoes and garlic," Jin said of the foods that he's allergic to, according to a translation on the video. "Cooking used to be my hobby but after finding out that I'm allergic to those, I let that hobby go."
What are some of Jin's favorite foods?
Even though Jin is allergic, the artist can still have some foods with garlic in them, including kimchi. Since his debut with BTS, this artist shared what some of his favorite dishes are with the BTS ARMY.
According to K Profiles, his favorite foods include lobster, meat, Naengmyun (cold noodles), chicken, and greasy food. Along with the other BTS members, this artist shared his love for American fast-food restaurants like Panda Express, Shake Shack, and In-N-Out Burger. 
According to Koreaboo, Jin is not a huge fan of oysters. The singer is open to new foods, though. While visiting New York City, the artist tried a pastrami sandwich on The Late Show Starring Jimmy Fallon.