Almost All of Sandra Oh's Past Roles Were Originally Written for White Actors; She Wants to Switch up Her Choices in the Future
Sandra Oh is one of the most recognizable and beloved actors out there. And she's now the lead of her own show, Killing Eve, in the titular role. She's delivered mesmerizing performances since the '90s and won Golden Globe and SAG awards. 
A lot of roles she's been in were originally written for white actors, but she's looking to forge a new path moving forward, and using her roles to look at the Asian-American experience.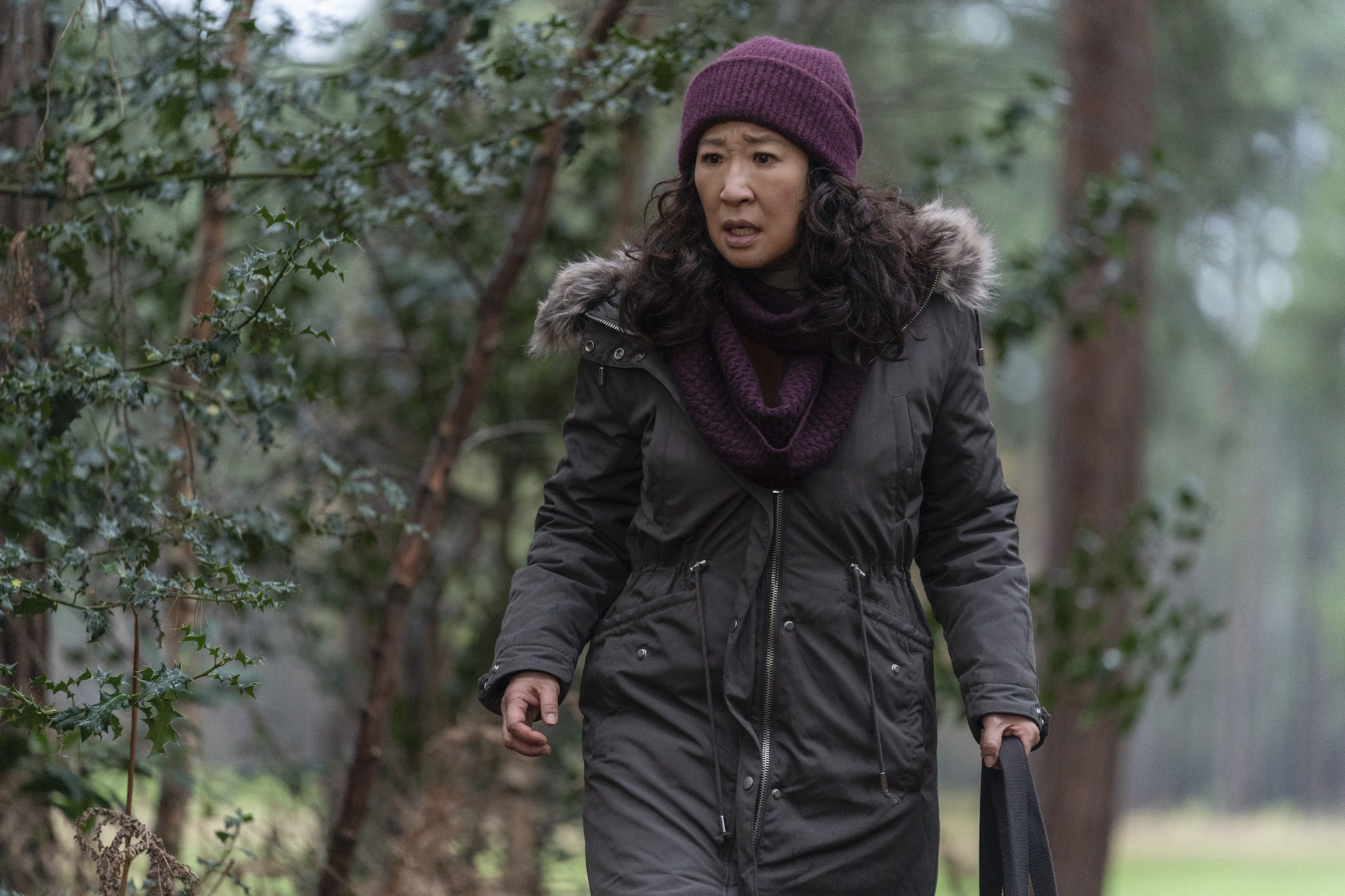 Sandra Oh is interested in playing more characters that explore Asian-American stories
On The Hollywood Reporter's podcast, Awards Chatter, on July 10, Oh gave a very in-depth interview about her life, her roles, and her position in Hollywood. The host, Scott Feinberg, asked Oh specifically about how her past roles weren't written with her Korean heritage in mind. Many were originally from a white woman's point of view.
"I hadn't even thought about it that way," she said. But she has a different desire going forward. "Because here I am, I'd say now and at this point in my career, specifically wanting to return to only playing specifically Asian characters." 
Oh talked about Hollywood's treatment of Asian roles and Asian-Americans' stories in the past. She hopes to be a part of a better vantage point going forward. She wants to go for specifically Asian characters to look at experiences through that lens. 
"I hope where we are now moving towards and going back to not a type of assimilation where it is embracing a certain type of mainstream, which is the white mainstream," she said. "It's to actually embrace our own accents, our own histories, our own culture. And that's, it's a big shift because it's really a shift in writing as well."
Oh is also conscious of other aspects when it comes to Asian characters
Feinberg also touched on the topic of culture-specific casting, where actors take roles of their own ethnicities. Where Korean-American actors like Oh take Korean roles and so-on. If that was the industry standard, Oh would be OK with that. But that's not the case. 
"The demand of specificity does not hold for white actors," she said. "So that means the actual range of what a white actor can play would be five times as large, let's just say. So I bristle at those standards being then put on actors who clearly have less opportunity…" 
Oh is excited about where stories are headed for Asian characters in the industry. Telling more than just white Americans' stories gives a fuller picture of America.
"We're just in a place right now, because I feel hopefully continuing on with the Parasite wave, and the Crazy Rich Asians wave," Oh said. "Let's hope that there's still a deep interest in a real movement to have Asian-American stories really be a larger thread in the fabric of American culture, and just Western culture." 
Oh also told a story of a writer who wrote a film about her Taiwanese grandmother, and wanted Oh to play the character. Oh made sure she was OK with this, even though Oh isn't Taiwanese. The writer wanted to adapt to her being Korean. 
"I think we should always be up for that conversation," Oh said. "And up for the flexibility of it… The only people regarding that, that I would need to answer to, are people from my own community." 
Oh worked through Hollywood diversity issues and is now the star of a hit show
Oh talked about how film and television sets were far different in the past than how they are right now, in regards to diversity and the #MeToo movement. Despite having a lead role on Grey's Anatomy, Oh dealt with a lack of opportunities when she left.
"I was definitely making my options," Oh said. According to The Hollywood Reporter, Oh hoped that playing Cristina Yang on that popular show would have moved her higher on the "hierarchy of opportunity" in show business. However, she said, "that wasn't the case for years." 
But Oh is now exciting audiences as the lead of BBC America's Killing Eve, alongside Jodie Comer, as well as being one of the executive producers on the show. Eve Polastri — Oh's character — was an MI6 agent assigned to Villanelle's case. Instead of just finding the deranged assassin, Eve and Villanelle become obsessed with one another. Over three seasons, they have major impacts on each other, and there's so much tension it's exhilarating to watch.
Following Oh's career is nearly just as exciting, and it's safe to say she's in a role that gives her far more interesting storylines than the medical drama did.