'Almost Famous': Who Were the Real-Life Groupies That Inspired Kate Hudson's Penny Lane?
Almost Famous was a hit by its right and essentially made Kate Hudson the star we know today. The movie cemented the actor's name in Hollywood and earned her an Oscar nomination for her portrayal of Penny Lane.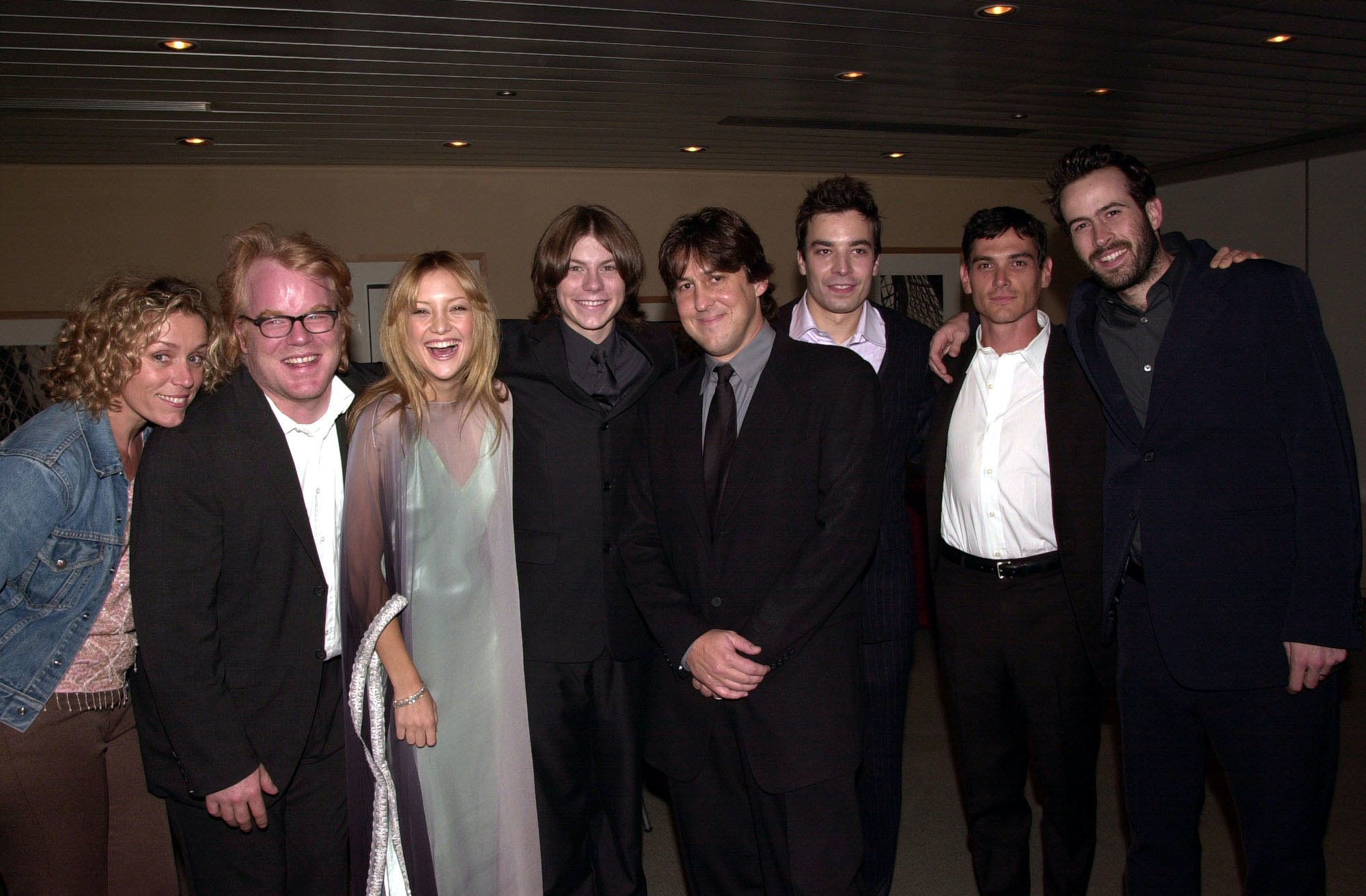 The role caused her to ripple into other successful projects such as romcoms, thrillers, and horror works. Real-life groupies inspired Hudson's character on Almost Famous. Find out who Almost Famous borrowed from and what their reactions were to the movie.
Penny was based on real-life groupies
When Crowe was coming up with Almost Famous, he approached his long-time friend Pennie Lane Trumbull. He asked for her permission to use her likeness and name in a movie he was making. Trumbull served as a consultant on the film.
She at first was hesitant because she feared losing her privacy, but Crowe told her that he would change the name a little to Penny Lane Trumble. Trumbull also hesitated about Crowe's casting choice for the lead role but later went with it. Penny on Almost Famous was also based on two other groupies, Pamela Des Barres and Bebe Buell, who later became a singer.
What were their reactions?
Imitation might be the best form of flattery, but one of the inspirations for Penny wasn't all too thrilled at the depiction of the character. Although Hudson won an Oscar nomination for the role, Des Barres still has her issues regarding the character.
Des Barres told Vulture that she was astonished at how much Penny Lane looked like her in the film. She said, "that character was basically more me than Bebe Buell or Pennie Trumbull. She looked way more like me."
Des Barres detailed that her issue was with the film's director not consulting her about it. She mentioned that after the movie came out, she confronted Crowe about it, but he dismissed her.
She further explained that after a few years, she met Crowe, and he was apologetic and even wanted to make it up to her. Hudson had told Barres that she read her book while researching for the role of Penny Lane. Des Barres also claimed that Almost Famous made it impossible for her to sell a script she'd written based on her life.
Des Barres had some grievances about the film, but what pained her the most was one scene that involved Penny almost dying from an overdose after a rejection. She told the publication that she found that plot point to be "horribly misogynistic … no actual music-loving goddess groupie would do such a thing."
Hudson played Penny Lane 20 years ago
Almost Famous was sort of an autobiography for director Cameron Crowe following his exploits touring with rock bands such as Led Zeppelin in the late '60s. The film featured Patrick Fugit playing William Miller, the fictionalized version of Crowe. Billy Crudup played Russell Hammond, Kate Hudson, as Penny, and Zooey Deschanel played Anita Miller.
Hudson originally auditioned for Deschanel's part as William's sister. She wasn't Crowe's go-to actor for the leading roles as the part had initially gone to actor Sarah Polley. Brad Pitt was also cast in the leading role as Russell, Stillwater's band member. However, after four months of developing the movie, both Pitt and Polley dropped out.
After reading the script, Hudson saw her chance to play the role and took it. She begged Crowe to let her have the role as Stillwater's groupie or, as Penny called herself, the "band-aid." Penny had an affair with Russell, but he often cast her aside.
Crowe said that Hudson brought out a different side of Penny that they hadn't seen. He said, "it was a whole other side of Penny Lane that we needed more." She had also turned down two more movies to work on Almost Famous, and her gamble paid off.
RELATED: Kate Hudson Hates Watching Her Movies, But This is the First One She Showed Her Son