Alton Brown Explains Why He Left Food Network After '20 Pretty Spectacular Years'
Culinary personality Alton Brown opened up about his reason for parting ways with Food Network, and it makes perfect sense.
Culinary personality Alton Brown has parted ways with Food Network to the disappointment of many fans of the Good Eats star. The chef spent two decades there and became well-known for his painstaking, scientific approach to great food.
He recently opened up about his reason for his departure, and it's a pretty good one.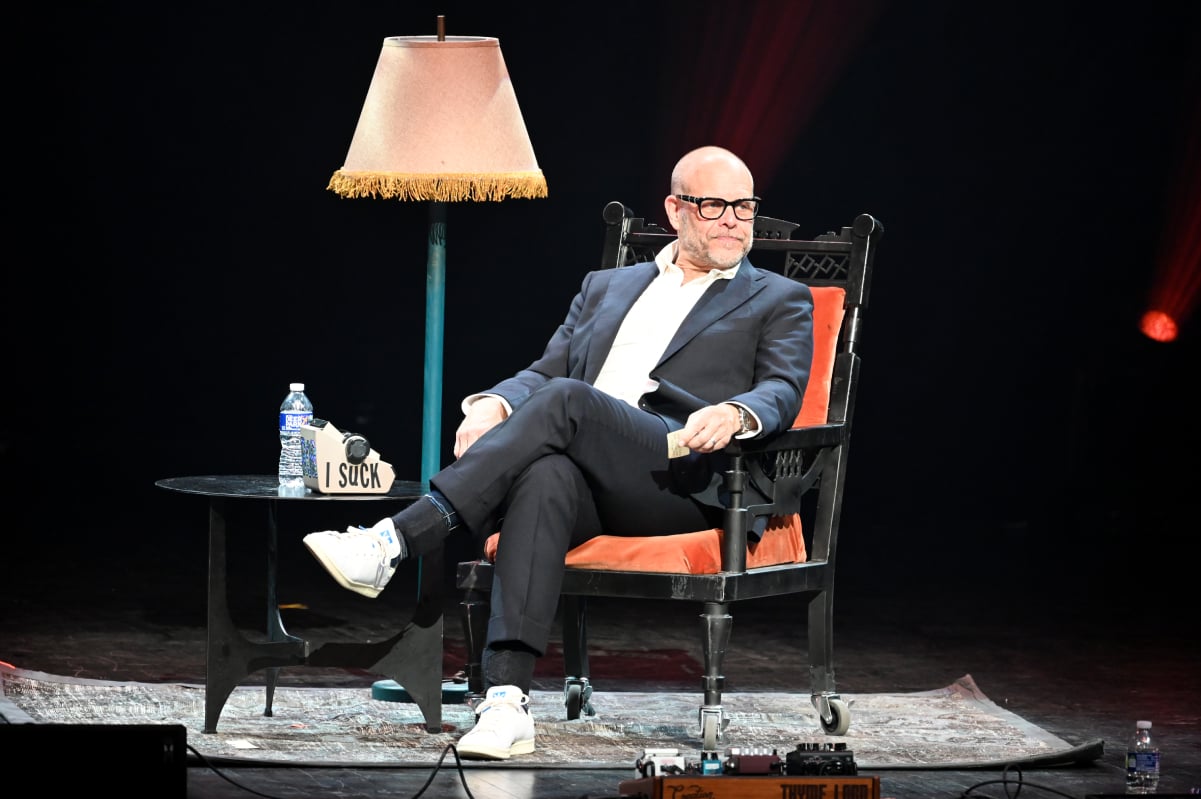 Alton Brown briefly tweeted about his departure from Food Network
In a recent tweet, Brown announced the return of Iron Chef to his followers.
Naturally, fans wanted details on that and more. A few asked whether he would be making an appearance on Worst Cooks in America. The chef responded, "That won't be happening."
After a back-and-forth with fans curious for more information, Brown finally spilled the beans. He tweeted: "I did in fact leave Food Network," which resulted in more questions. Fans asked: Why was he leaving? What about Iron Chef?
He later opened up about his reason for leaving the culinary channel
In an interview with Entertainment Weekly, Brown explained why he left Food Network — a move that stunned many mainly because the chef had been there so long. Along with Bobby Flay and Giada De Laurentiis, Brown had been with the network for many years. Still, he seemed to imply recently that this "goodbye" from Food Network might be an open-ended one.
"You know what? I don't think goodbye," he told Entertainment Weekly. "Goodbye is really final. Perhaps au revoir or adieu for now. I don't really think of myself as having left a place as much as I simply crossed the street to join one of my first loves. I had 20 pretty spectacular years at Food Network. I built a brand there. I became part of Iron Chef America there."
And here, Brown made clear that his leaving was all about Iron Chef. As it turns out, he's an avid fan of the pioneering culinary competition that originated in Japan. And that had everything to do with his split from Food Network.
"To be honest, if Netflix had taken a shot at Iron Chef without me, that would have broken my heart," Brown continued. "So I had to follow that franchise, which has been such a big part of my life and a really big part of my career. And as it evolves into something new and spectacular, I just had to be a part of it."
Brown's not twiddling his thumbs after parting from Food Network
The chef has been busy promoting his live "culinary variety show" called Alton Brown Live: Beyond the Eats. Plus, he's also been producing his Good Eats: Reloaded YouTube show. And he released the final volume of the Good Eats cookbook series, Good Eats: The Final Years.
His biggest project, however, is Netflix's Iron Chef: Quest for an Iron Legend. Top Chef champ Kristen Kish will join him in hosting duties.
"The legendary Iron Chef series is reborn with a supersized approach to the ground-breaking culinary competition that started it all," Netflix's description of the series reads, per Deadline. "… Five new trailblazing Iron Chefs will welcome brave Challenger Chefs to the reimagined Kitchen Stadium, where they'll face off and be pushed to the limits of endurance and creativity, as they cook up extraordinary culinary creations. The competition's most successful Challenger will return to battle in a grand finale for the chance to be named the first-ever Iron Legend."
Iron Chef: Quest for an Iron Legend debuts on Netflix on June 15, 2022.