Alton Brown on the Future of 'Good Eats': 'I Am Not Done Making That Kind of Program'
Here's what former Food Network personality Alton Brown had to say about the future of his distinctly scientific and quirky culinary show, 'Good Eats.'
Now that it's confirmed that culinary personality Alton Brown has parted ways with Food Network, fans are eager to know if there is any future for the continuation of his educationally entertaining cooking show, Good Eats.
And it appears that for Brown, Good Eats has a life of its own, and there's no stopping it.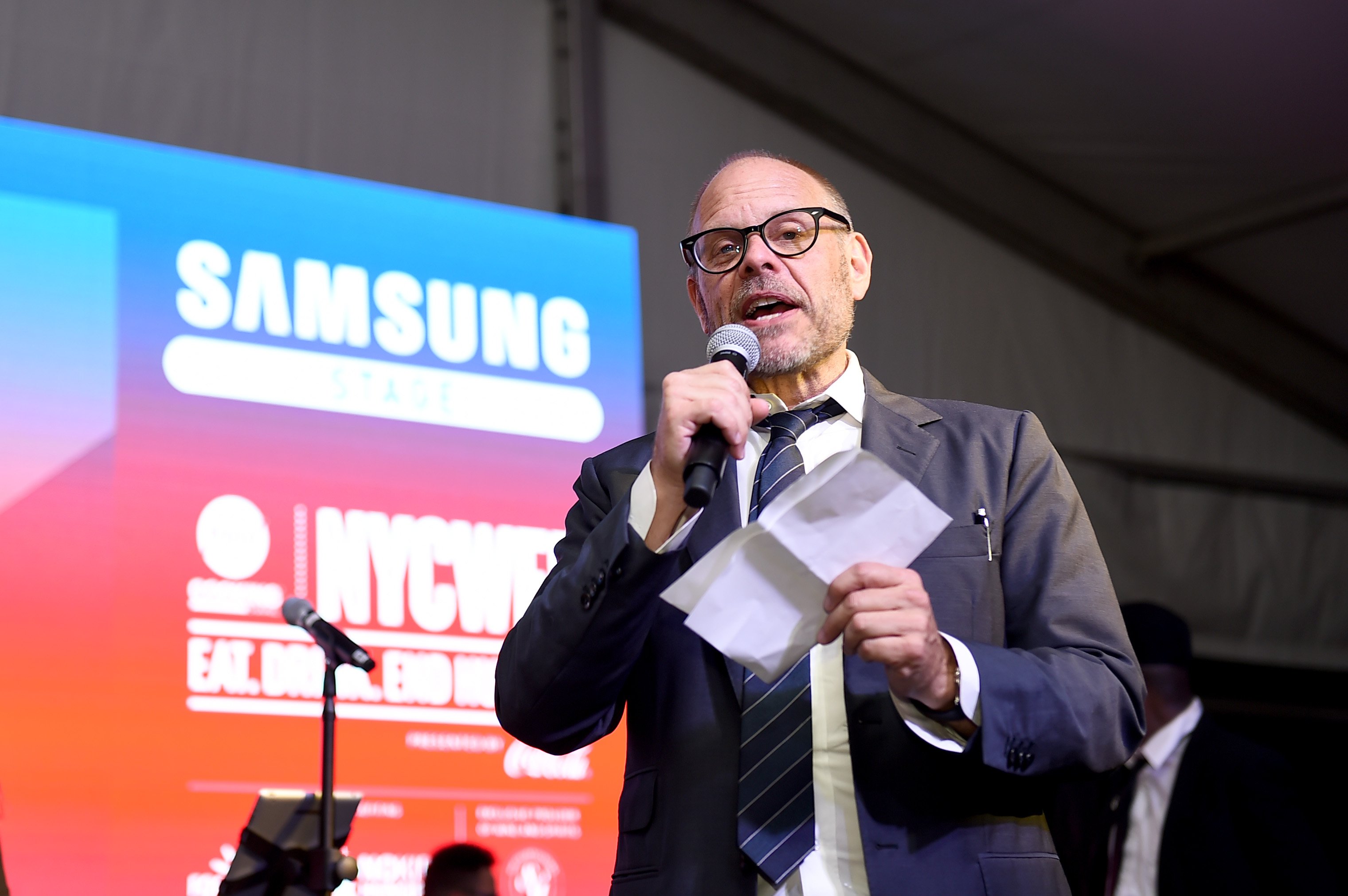 Brown was a commercial director before 'Good Eats'
The chef's previous career experience shows in the thoroughly creative program that transformed cooking from a follow-along presentation to something altogether different, capturing viewers' imaginations. 
Recently telling Eater "I was a cinematographer and a commercial director for almost 10 years before I quit and went to culinary school," Brown explained where the inspiration for the show came from.
"The show was invented as an antidote to stand-and-stir," he said. "My thing was, as a filmmaker, I was just bored of watching food shows. I was a hobbyist cook, and I would watch all these food shows, and it's like, 'Oh my gosh.' I watch the first five minutes, and then I wake up and it's over. 'This is boring.' And I'm not learning anything, on top of that, so the whole goal was to educate while entertaining."
He drove the point home, adding, "If you entertain people, they will learn whatever it is you're trying to teach them."
The chef opened up about the future of his iconic Food Network show
Fans loved Brown's irresistibly eccentric approach to cooking. The chef knows how to thoroughly explain a concept as simple as guacamole and the conditions necessary to make a perfect batch.
Asked recently by Entertainment Weekly if "Good Eats is no longer," the Iron Chef host simply said, "Well, Good Eats is me.
"Good Eats is my DNA," he added. "The actual program Good Eats has reached its end, and that's fine. I am not saying that I won't make another show that is a continuation of Good Eats — and who knows where that might be. Might be on Netflix. You never know. I am not done making that kind of program, but it won't be in that original package anymore, it won't be in the Good Eats half-hour format anymore."
Brown is back with 'Iron Chef' soon
The chef has been busy presenting his live "culinary variety show," Alton Brown Live: Beyond The Eats. He's also been hosting YouTube shows including Quarantine Kitchen and Good Eats: Reloaded, and also recently published the final Good Eats cookbook, Good Eats: The Final Years.
As for the chef's "next thing," Brown has announced that Iron Chef is back in June, just not on Food Network.
Netflix stated on its website that in the new Iron Chef: Quest for an Iron Legend, "five new Iron Chefs will compete against Challenger Chefs in the grandiose Kitchen Stadium. According to the official synopsis, 'The competition's most successful Challenger will return to battle in a grand finale for the chance to be named the first ever 'Iron Legend.'"
The streaming giant also stated that Top Chef winner Kristen Kish will be hosting alongside Brown and teased, "here's hoping that there's at least one cameo featuring original Iron Chef host Takeshi Kaga taking a big ol' bite out of a bell pepper."