Alton Brown Has Left Food Network, He Appears to Confirm in a Tweet
Here's what chef Alton Brown had to say in a recent tweet about his apparent departure from Food Network.
In a recent post on Twitter, Alton Brown who quickly gained a fan base on Food Network for his shows Good Eats, Cutthroat Kitchen, and Iron Chef, succinctly let it be known that he is no longer with the culinary channel that launched his career.
Here's what he had to say.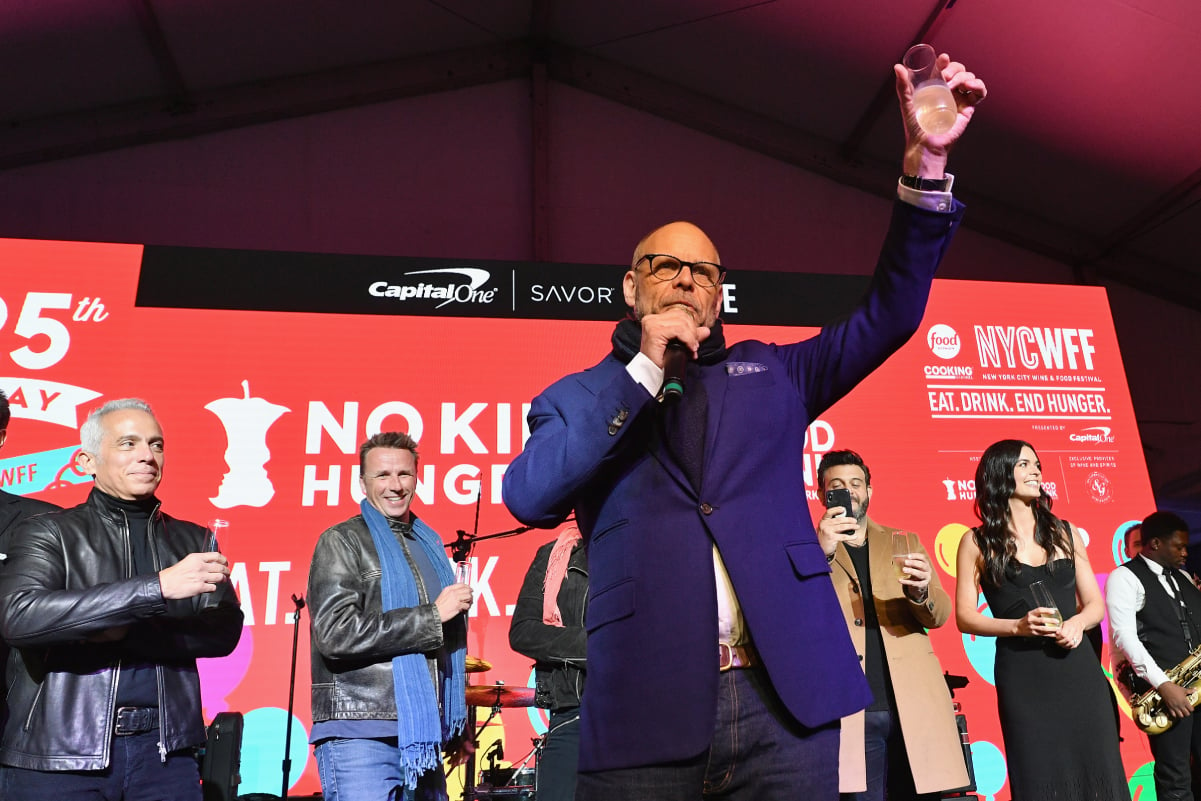 The chef announced some 'big news' on Twitter … and confirmed he's gone from Food Network
Brown stated that the popular cooking competition he hosted will be back, and very soon.
"Hey, Food fans," his tweet read. "Here's my big news: Iron Chef is back, bigger, better, and on @netflix starting June 15."
Food Network fans were quick to bombard the chef with comments and questions. A few asked if he would be making an appearance on Worst Cooks in America, to which the chef responded, "That won't be happening."
Finally, one fan expressed relief that Brown seemed to just be leaving Food Network and not cooking altogether; Brown simply replied, "I did in fact leave Food Network."
Many of the chef's followers expressed disappointment that there would be no new episodes of his popular programs, at least not on the gastronomic network.
Did Alton Brown hint about his departure from Food Network in an interview?
In a March 2022 interview, the famous foodie now in hindsight appears to have dropped hints about his leave-taking from Food Network. It was almost as though he'd been asked, "Tell us you're leaving Food Network without telling us you're leaving Food Network."
"I think the future of food entertainment and food shows will be in two places," he told cleveland.com.
"One, it will be in complete user-controlled spaces like YouTube and in streamers like Netflix — places where you can do longer-arc storytelling, which is certainly going to be my future. I'm really not interested in making half-hour TV shows."
Addressing if food-as-TV-entertainment had "hit a wall," Brown appeared to infer that his distancing from Food Network was either imminent or had already occurred. "Although I think networks are very invested in the culinary competition space, I think that's starting to be anti-creative," he said. "In a way, I think it's actually starting to kind of be detrimental to food. …
"I've quit watching food programs entirely. And that's not because I think they're bad. It's just because I'm at a point of evolution in my career where I'm working on the next thing."
What to expect soon from Brown
The chef has been hitting the road with his live "culinary variety show," Beyond the Eats Alton Brown Live. He's also been hosting YouTube shows including Quarantine Kitchen and Alton Brown … Reloaded, and just published the final Good Eats cookbook, Good Eats: The Final Years.
As for the chef's "next thing," Brown tweeted as mentioned, that Iron Chef is back, just not on Food Network.
Brown will be joined in hosting duties on Netflix by Top Chef winner Kristen Kish.
Netflix stated, according to Deadline, that "The legendary Iron Chef series is reborn with a supersized approach to the ground-breaking culinary competition that started it all. … Five new trailblazing Iron Chefs will welcome brave Challenger Chefs to the reimagined Kitchen Stadium, where they'll face off and be pushed to the limits of endurance and creativity, as they cook up extraordinary culinary creations. The competition's most successful Challenger will return to battle in a grand finale for the chance to be named the first-ever Iron Legend."
Wherever Brown lands, he has always been and still remains, a culinary personality to watch.
'Iron Chef: Quest for an Iron Legend' debuts on Netflix beginning June 15, 2022.