Alton Brown on His Favorite Episodes of 'Good Eats'
Culinary star Alton Brown made a name for himself with Good Eats, his Food Network program that presented a uniquely entertaining and scientific approach to food and all things kitchen.
The chef/host has covered everything from fish and chips to pasta to fudge on the show and opened up about the episodes he was most proud of.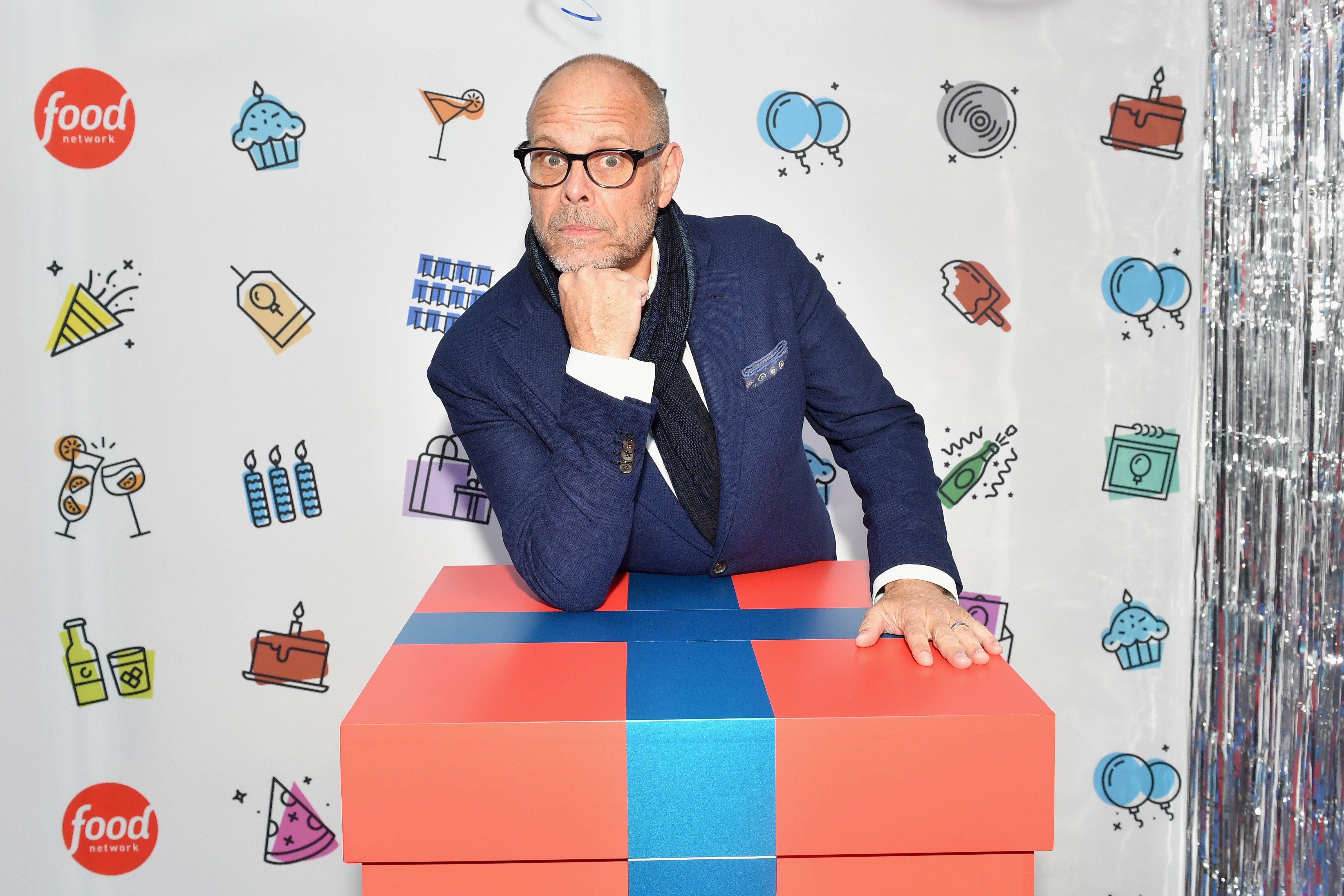 'Good Eats' was Alton Brown's gradual brainchild
The chef, who is a former TV commercial director, told the Television Academy Foundation (TAF) in 2012 that the show he's most associated with "happened really, really slowly. As I was working in commercials, I really got into watching food shows. And I cooked as a hobby when I wasn't having to scrape for work every day. …
"This is the late '80s now that I'm watching and I'm like, 'Man, all these things are boring. This is some of the most boring TV there is, and I'm not learning anything.'"
From there, the idea for Good Eats was born, Brown explained, when he was sitting in his office in the 1990s and "I wrote down on a pad of paper: 'Cooking show,' and then underneath that, I wrote, 'Julia Child, Mr. Wizard, Monty Python.' I had that piece of paper up until a couple of years ago. But that was the seed that got planted that became Good Eats eventually."
His favorite episodes of the show
The chef went on to talk about the episodes of Good Eats that, up until that point, were his favorites.
"Usually the shows that I really like were shows where we licked some kind of problem," he said. "Or where we figured out either a new way of shooting something or got around some kind of science problem."
Specifically, he recalled an episode focusing on oatmeal.
"We did two oatmeal shows and our second oatmeal show, we came up with this, I thought, very elegant, elaborate model for explaining how oatmeal lowers cholesterol," he told TAF. "It involved two characters, recurring characters, my lawyers.
"So I really liked that show because we figured out a really great way, in about 60 seconds, to like completely explain how that works."
As a former cinematographer, Brown admitted that the episodes he appreciated most were those "where we figured out how to craft a visual that was really complicated."
The future of 'Good Eats'
Asked recently by Entertainment Weekly if "Good Eats is no longer," the Iron Chef host who has departed Food Network replied, "Well, Good Eats is me. Good Eats is my DNA," he added. "The actual program Good Eats has reached its end, and that's fine. I am not saying that I won't make another show that is a continuation of Good Eats — and who knows where that might be. Might be on Netflix. You never know.
"I am not done making that kind of program, but it won't be in that original package anymore, it won't be in the Good Eats half-hour format anymore."
RELATED: Alton Brown Explains Why He Left Food Network After '20 Pretty Spectacular Years'