Alton Brown's Vegan Buttercream Frosting Only Takes 10 Minutes to Make
Alton Brown has released several vegan recipes, many of which are incredibly easy to prepare in any kitchen. 
Alton Brown is one of the most beloved and well-respected chefs on the Food Network. A bestselling author and television personality who has appeared on dozens of Food Network programs, Brown's celebrity recipes are utilized by fans all around the world.
Although he's well known for his elevated takes on comfort food classics, Brown has also received acclaim for how versatile his recipes are. Over the past few years, Brown has created and released several vegan recipes, many of which are incredibly easy to prepare in any kitchen. 
How can fans prepare Alton Brown's vegan buttercream frosting at home?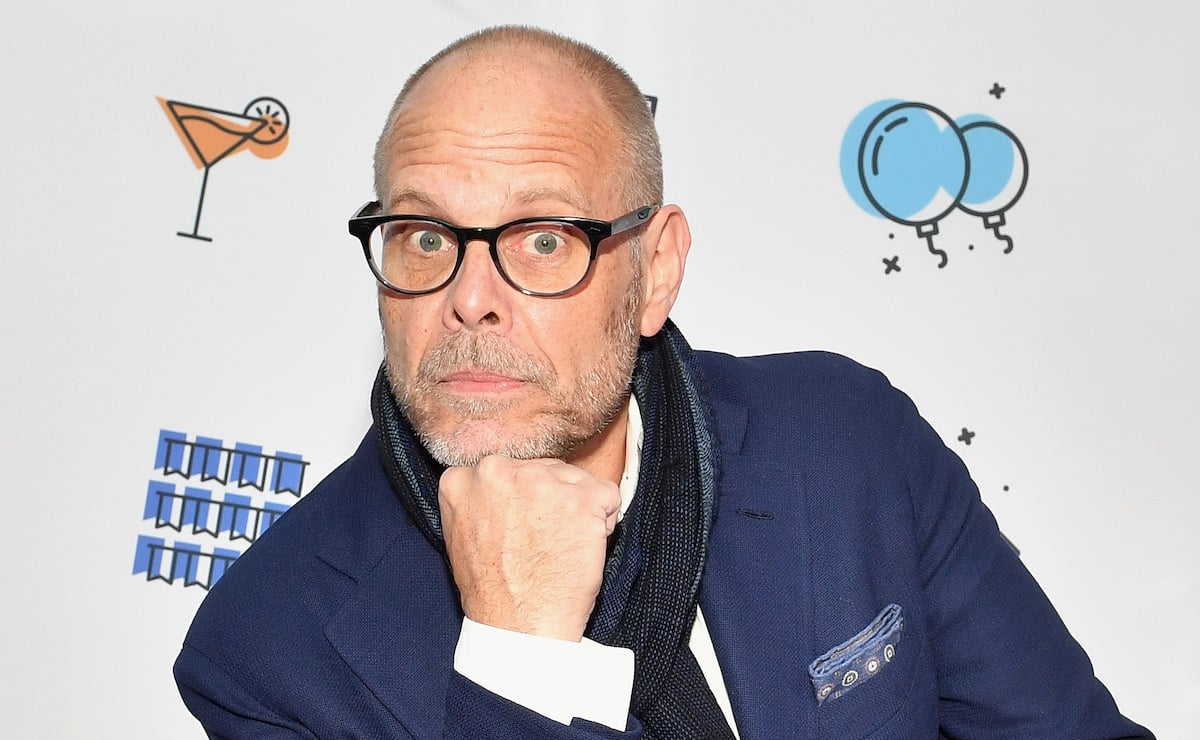 In Season 9 of his show Good Eats, Brown introduced a brand-new recipe for vegan buttercream frosting. Brown's website has a listing for the recipe, which calls for just four ingredients: avocado, lemon juice, powdered sugar, and lemon extract. To make the frosting, which can be prepared in under 10 minutes, peel and pit 2 medium avocados. In a stand mixer, beat the avocado and 2 teaspoons of fresh lemon juice until the color has lightened significantly.
After the avocado mixture has been mixed for a couple of minutes, slowly add powdered sugar to the bowl and continue to beat. You should need to add about a pound of powdered sugar in order to reach the right creamy consistency. Add 1/2 teaspoon of lemon extract at the very end and give the mixture a quick mix just to combine. Taste the buttercream to see how the flavor and consistency is, then either serve it immediately or store it in the refrigerator, covered tightly, for up to several hours. 
Alton Brown has created a number of vegan recipes
Brown isn't new to the world of vegan eats. His website features a number of delicious vegan recipes, including homemade BBQ chips that feature a sweet and savory spice mixture tossed over thin-sliced potatoes. The potato chips are then fried in peanut oil in order to create a delightfully crispy, flavorful chip. Vegans with a sweet tooth can try out Brown's recipe for aquafaba meringues, which are made with the liquid from a can of chickpeas. With just four ingredients in total, these light meringues are perfect for gifting – or simply to snack on in the comfort of your own home.
Another one of Brown's signature sweet treats is his atomic candy apples. These delicious apples are made by dunking crisp apples into a candy coating that is made with sugar, light corn syrup, water, cayenne pepper, cinnamon oil, and red food coloring. Perfectly sweet and delightfully spicy, the atomic candy apples are totally vegan-friendly as well!
Alton Brown is well-known for his healthy, versatile recipes
Over the years, Brown has created almost every type of recipe that discerning foodies can imagine. His hugely successful Food Network show, Good Eats, ran for a total of 14 seasons, and during that time, he released several popular cookbooks as well.
A few of Brown's books include Alton Brown's Gear for Your Kitchen, Good Eats: The Early Years, and Feasting on Asphalt: The River Run. Although Brown studied at the prestigious New England Culinary Institute, his cooking style is approachable and relaxed, inviting fans of all ages to experience the joy of cooking.
Brown is especially open to special diets and lifestyles. While many of his recipes feature meat, he gives equal space to vegetarian and vegan options—and of course, any of Brown's fans who want to try out a non-vegan recipe of his can simply swap out the meat for a plant-based alternative. After all, Brown's food philosophy is all about experimenting and having fun.