Alton Brown's Fans Say His Meat Sauce and Spaghetti Recipe Is 'Definitely Not for the Lazy'
Food Network star Alton Brown's fans contend his Meat Sauce and Spaghetti recipe is not for anyone unwilling to spend the time on it. And that's not all they had to say.
Some of Food Network star Alton Brown's recipes have thousands of five-star reviews, and with good reason. The Good Eats chef has the precision of a scientist in providing ingredient quantities and instructions.
And it's no different with this thick, meaty, all-day sauce.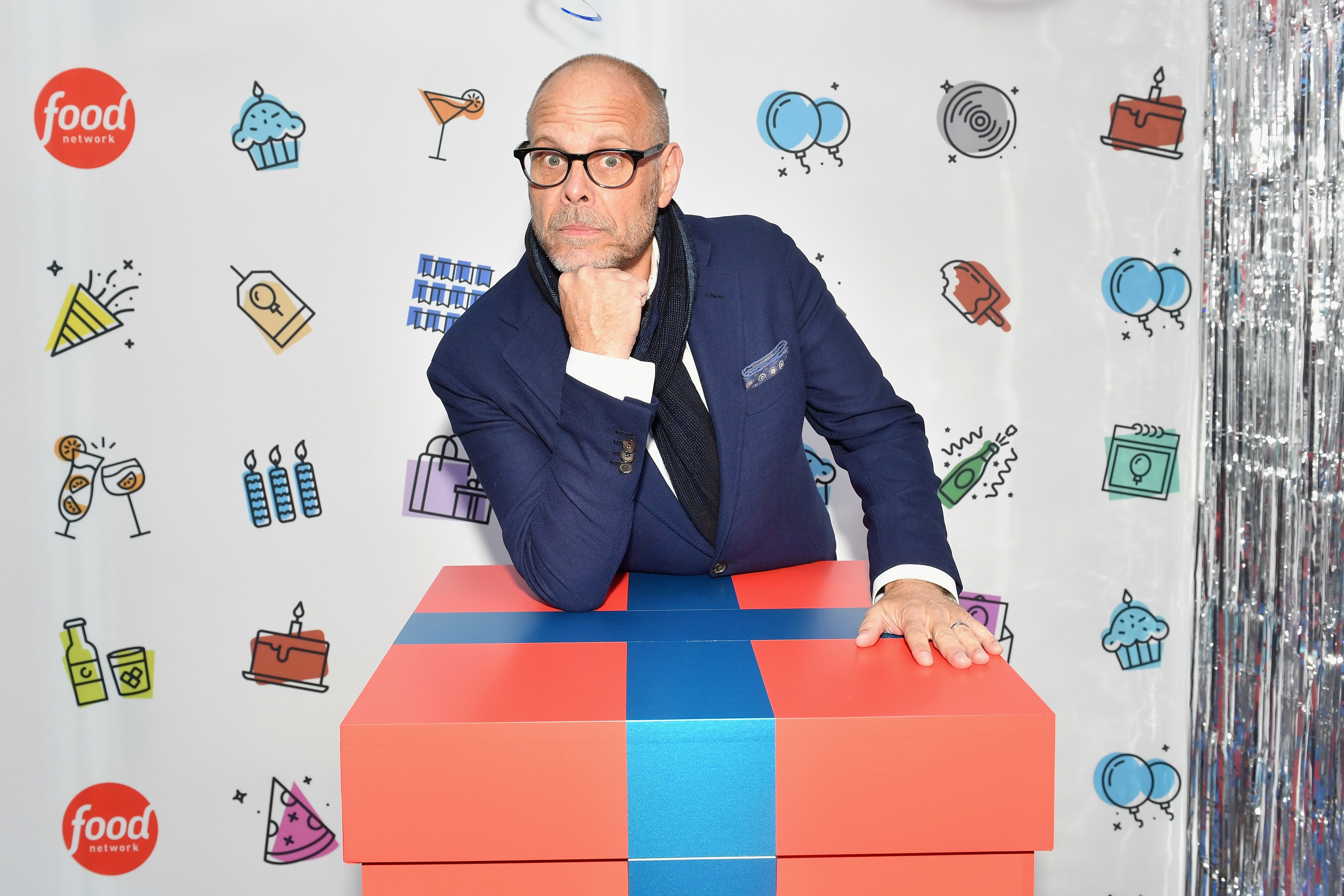 Many Food Network reviewers say Brown's recipe is a commitment
The chef's recipe for a meal that countless home cooks make on a regular basis features 23 ingredients (not counting salt, pepper, and water).
There's chopping and prepping involved in the dish, of course, cooking of the pasta, and early in the recipe stirring the onions every few minutes for about an hour as they caramelize. The most time-consuming part of his version of pasta and meat sauce, however, is allowing the sauce to simmer for a good five hours.
Many home cooks who tried Brown's recipe were put off by the cooking time involved.
"Just cooked this dish, hoping for great things after five hours of work and relatively exotic and expensive ingredients. I was disappointed. … Our standby Jimmy Dean sausage in bottled Prego sauce is a lot better," wrote one reviewer who gave the recipe three stars.
Another home cook gave the recipe five stars saying, "This is better than any sauce I ever had. It is definitely not for the lazy or 30-minute meal fans. But, like any good comfort food, it is worth the time and effort. …"
And a reviewer who rated the dish with four stars warned others, "Terrific recipe. … I have a lot of cooking experience, but I still would not call this recipe 'easy.' There are a lot of steps to juggle, and different pans to keep track of at once. As long as you understand what you're getting into … you should be very successful."
What you'll need to make Brown's meat sauce recipe
It's fair to say Brown's gravy (as some home cooks would call it) is not even close to something you'd find in a jar.
The sauce is hefty and it's rich, containing thick-sliced bacon, two large onions, cloves, star anise pod, celery, garlic, ground beef, ground pork butt, white wine, evaporated milk, beef broth, porcini mushrooms, canned diced tomatoes, dried herbs, tomato paste, ketchup, sherry vinegar, and Worcestershire sauce.
After it's finished, of course, the sauce and spaghetti are sprinkled with grated Parmesan cheese.
You can find the complete recipe, video, and reviews on Food Network's site.
Most reviewers praised Brown's 'exquisite' and flavorful sauce
The Iron Chef America host received quite a few five-star reviews despite its slightly intimidating list of items.
One reviewer said, "It's a great recipe that takes a lot of tending to. … No complicated techniques just a lot of steps and ingredients. It is well worth it."
Another added, "Follow this recipe, take the time, do not deviate or substitute.  It is phenomenal! Thanks, Alton…a total keeper forever."
"I followed the recipe EXACTLY (the video is on YouTube.com). … This isn't supposed to taste like American meat sauce like you'd get at Olive Garden. This is exquisite…something you'd get at a very fine real Italian restaurant," wrote a satisfied reviewer.