Alton Brown's Simple Ingredient Swap Makes Perfectly Chewy Chocolate Chip Cookies
Alton Brown's version of chocolate chip cookies features a simple swap that makes the cookies extra chewy and delicious.
Alton Brown has been a part of the Food Network for over two decades. As one of the most popular chefs on the network and a top purveyor of celebrity recipes, Brown is a fan-favorite. He has an approachable personality and always seems to genuinely love coming up with new and exciting ways to prepare familiar favorites. One great example of this is his recipe for chocolate chip cookies. Brown's version of the beloved bakery staple features a simple swap that makes the cookies extra chewy and delicious.
What is Alton's Brown simple chocolate chip cookie hack?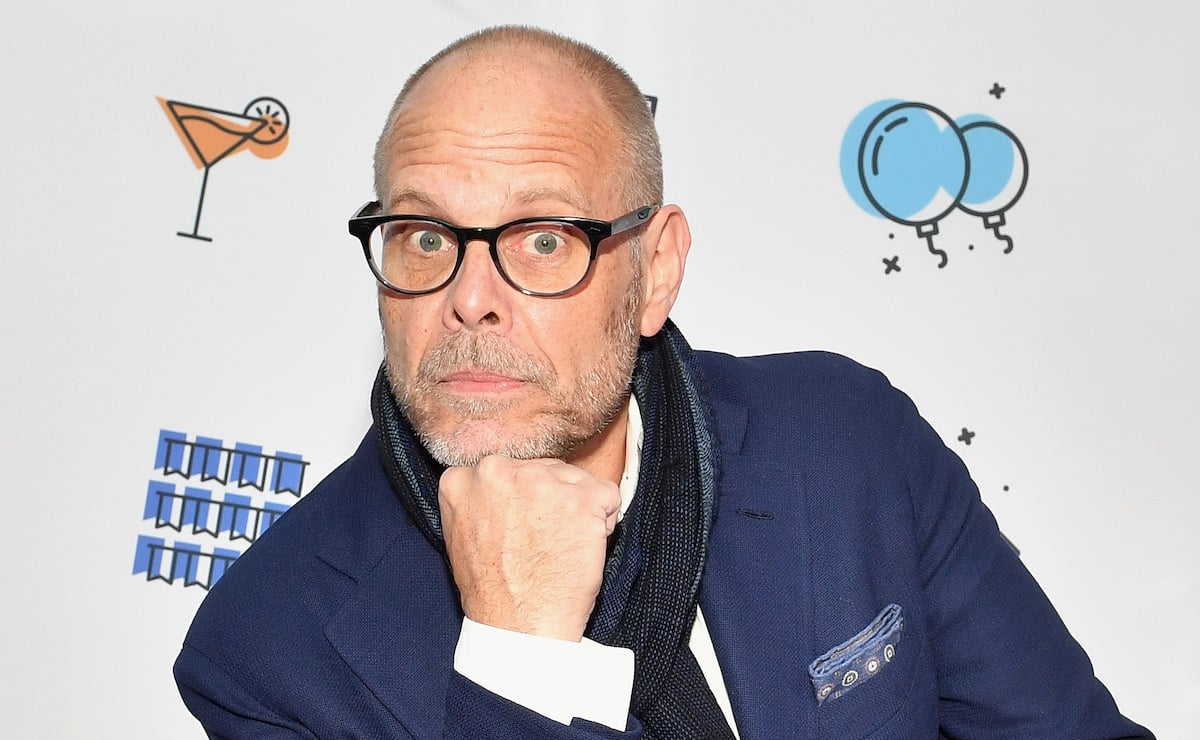 Brown's recipe for chocolate chip cookies is a highly-rated recipe on the Food Network website. Dubbed "the Chewy," Brown's signature cookie recipe is made with bread flour rather than standard all-purpose flour. This gives the cookies a chewy mouthfeel that makes the cookies taste like something from one of the finest bakeries in New York City. 
The rest of the ingredients are familiar to anyone who loves making cookies at home, including brown sugar, semisweet chocolate chips, kosher salt, unsalted butter, and whole milk. Brown also recommends, for even chewier chocolate chip cookies, to use dark brown sugar rather than light brown sugar. One review of the cookie recipe raves that "I've been baking cookes for 36 plus years – these are hands down the best chocolate chip cookies I have every(sic) made." Another one notes "Absolutely the best chocolate chip cookies I have ever had. Everyone who has tried them falls in love."
Alton Brown is well known for his clever baking tricks
In addition to Brown's chocolate chip cookie recipe, the chef has introduced various other baking hacks over the years. One of his most popular recipes is his iconic reinvention of the classic brownie. Brown's version has more to do with the baking temperature than with ingredients – he recommends baking your brownie in the oven at 300 degrees for 15 minutes before removing the pan and placing it on the counter, allowing it to cool for about 15 minutes. Then, place the unfinished brownie back in the oven and allow it to finish cooking for 30 minutes. The end result should be a fudgy brownie with a delightfully crisp crust.
Another must-try from Brown's catalog is his recipe for "bonuts" – biscuit dough that is fried and glazed to resemble a donut. According to Brown's website, the "bonuts" are made by combining a mixture of all-purpose flour, lard, baking soda, salt, unsalted butter, and buttermilk. After rolling out the dough and cutting it into a donut shape, the "bonuts" can then be fried in peanut oil and topped with a simple glaze made with confectioner's sugar, milk, and vanilla. 
Alton Brown received classic culinary training
Brown was first introduced to viewers in 1999 when his cooking show Good Eats premiered on Food Network. The show went on to become one of the network's most long-running and popular programs, and Brown embarked on a wildly successful culinary career. However, Brown was no flash-in-the-pan when he got the green light for Good Eats. He had long been invested in the cooking world and even studied at the New England Culinary Institute, according to IMDb, graduating in 1997.
Over the years, Brown has developed a reputation for embracing all types of cuisine, from quick-cook meals and vegan eats to high-level entrees for special occasions. Fans love Brown for the way he makes cooking so approachable—and it seems likely that he will be on the Food Network for many years to come.