Alton Brown's 'Quarantine Quitchen': Fans Love Seeing a Different Side of the Chef (and His Wife)
Alton Brown couldn't resume his normal filming schedule during the pandemic. So he created 'Quarantine Quitchen' instead.
Everyone — including celebrities — copes with quarantine in their own unique way. People across the world found new hobbies, caught up on old books, movies, and television shows, and got through the unprecedented time the only way they knew how.
For media personalities, the lack of work was one of the biggest hurdles. Food Network superstar Alton Brown was one of these people, but he took the quarantine and made it into something on brand. 
Quarantine Quitchen has been the rare glimmer of light for Brown's fans who wanted new content despite the world around them. 
Alton Brown has always been different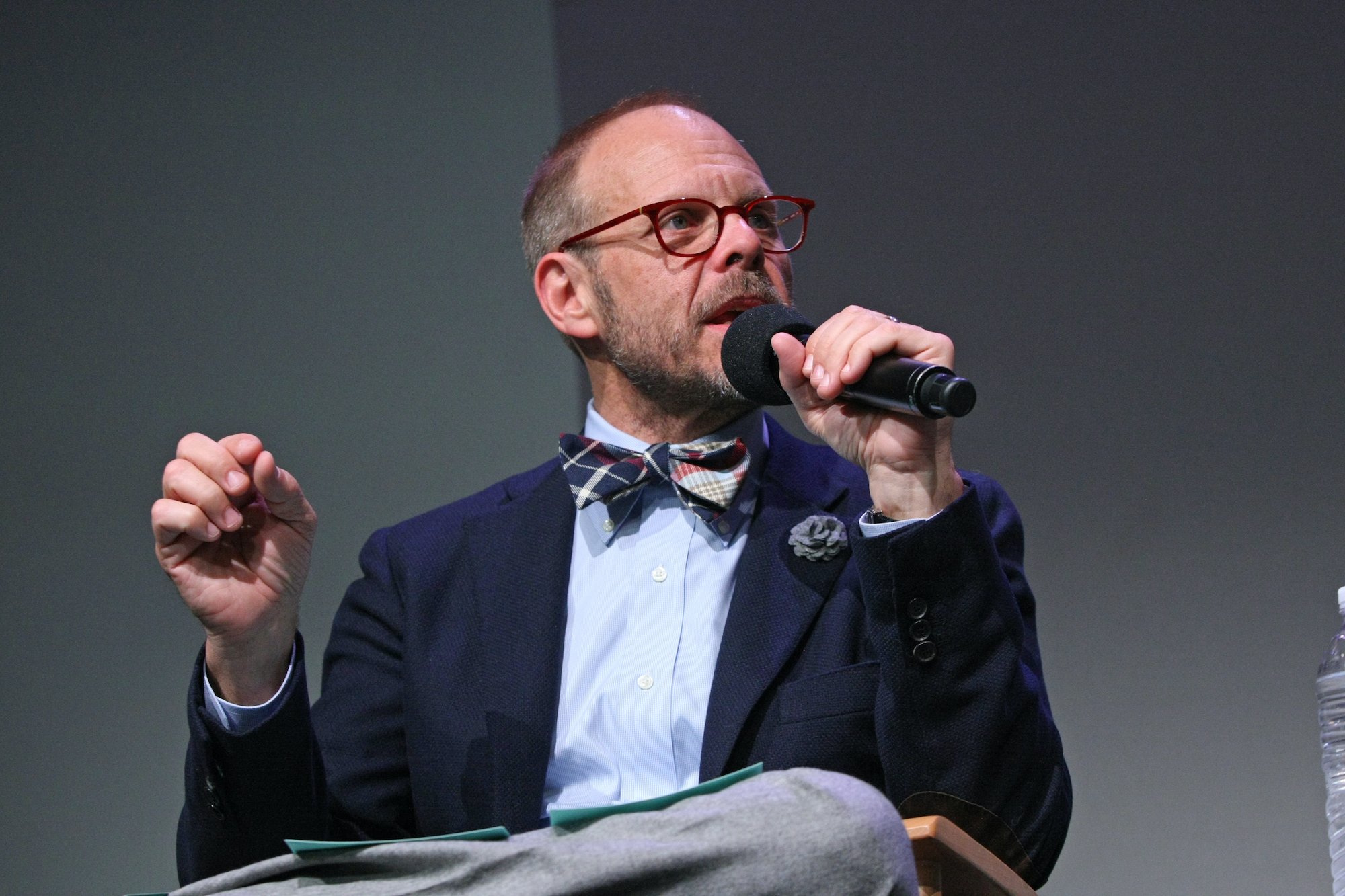 Alton Brown wasn't a world-renowned chef who made his way into the cultural lexicon with a string of endless Michelin Stars. He always got by on his encyclopedic knowledge of how food works and his charismatic means of parlaying that into interesting content.
After trying his hand at film production, Brown pivoted to the food world with his hit series Good Eats. 
Good Eats was not your average cooking show. Although Brown shared recipes and prepared dishes on-camera, he also went deep into the science behind what he was doing. Every episode was equal parts educational, delicious, and entertaining, and it let the world know that Brown was a different type of Food Network personality. 
While Good Eats recently resurrected, the show granted Brown a wide array of other opportunities. From a hosting gig on Cutthroat Kitchen and Iron Chef to countless other appearances, Brown became one of the biggest names that Food Network had to offer.
However, with Quarantine Quitchen, the host might have his best work yet. 
How did 'Quarantine Quitchen' start?
Quarantine Quitchen was not some elaborate plan that Brown prepared for weeks on end. It came on a whim as he and his wife prepared to cook a meal. The pair decided to stream their meal preparation just to see what happened. By the end of it, the show had 7,000 viewers, and a new brand was born.
While Food Network offers family-friendly food content, Quarantine Quitchen offered a grittier side of Brown and his wife, Elizabeth. 
The show is bare bones. The pair sets up a camera, begins to cook, and see what happens from there. Sometimes, it's a brand new recipe, while other times, it involves Brown re-exploring old recipes he posted on Food Network that resulted in bad reviews. This unfiltered look at the kitchen combined with the Browns' personalities is, according to Brown, the selling point. 
"She has her own career, and she's very respected in her field. I'm whatever the hell it is I am. But now we're equals at this. We have an actual partnership. There's an actual us that couldn't exist without the other," Alton told Fast Company. "That's a kind of teamwork that, if every couple can find that on some level, it's a super healthy thing."
How are fans taking it?
According to an interview with Fast Company, the fans are on board with Brown's experiment. They love seeing something with a little less polish and a more authentic look at cooking in a home kitchen. Brown says that it's one of his greatest hits since bursting onto the spotlight.
"I have never seen responses to anything that I've done like [Quarantine Kitchen]," Alton says. "People are like, 'Oh my gosh, after all these years of Good Eats, we get to see this completely other Alton. This Alton cusses. This is like Fun Alton.' And people love my wife."
Now, the show is a hit online. However, if the success keeps up, it wouldn't be unlike the network to let the Browns bring a version of the show to its network. Until then, viewers can watch the show as Brown streams it on social media and YouTube.