Alton Brown's Top 3 Food Network Desserts Make Swoon-Worthy Valentine's Day Treats
Chef and television personality Alton Brown's top Food Network desserts are the perfect way to show the love on Valentine's Day or any day of the year.
It's not too early to start planning that Valentine's Day dinner and dessert menu. And these three top-rated Food Network desserts from chef Alton Brown are the sweetest treats for the holiday of love, or any time of year.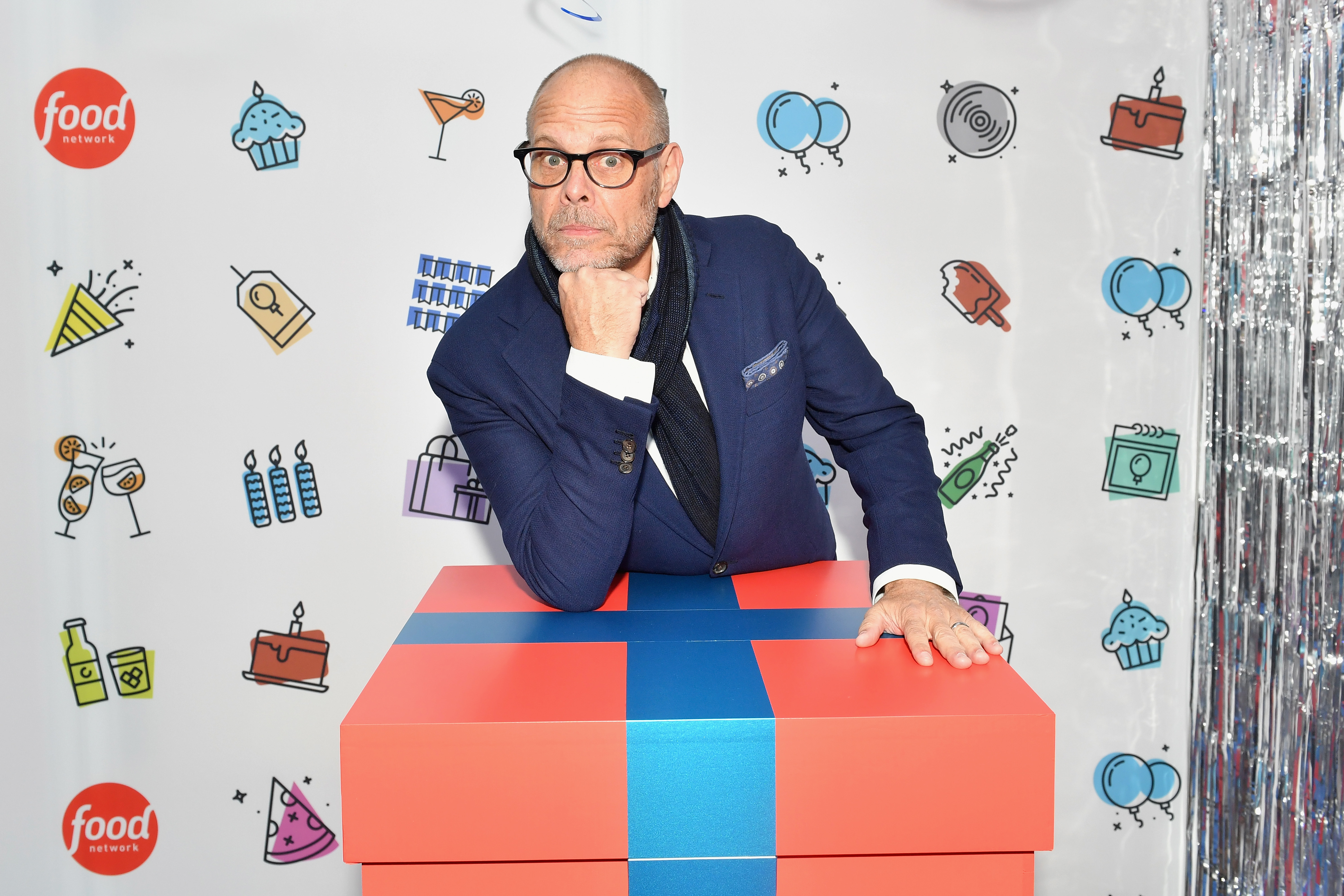 Alton Brown's cookies get their chewy texture from this ingredient
Brown's nickname for this perfectly moist chocolate chip cookie is The Chewy, and it's racked up over 1000 five-star reviews on Food Network's site. The secret to these cookies' distinctly non-crispy texture? Bread flour. Using it instead of the all-purpose variety pumps up your cookie batch's bendiness.
As some Food Network reviewers who wondered what they did wrong discovered, the Good Eats star's recipe has to be followed pretty closely for best results. To quote one home cook who said it best: "Remember this is Alton Brown and there is some science to this."
The majority of The Chewy's reviewers were blown away by the cookie, however, writing on the culinary channel's site: "Life-long search for the best chewy chocolate chip cookies. Search over. THANK YOU Alton! Would have never have thought to use bread flour! This is going to be my go-to for years to come" and "Wonderful cookies. So puffy and beautiful!"
Find the full recipe, video, and reviews on Food Network's site.
Brown's Peanut Butter Fudge is a simple, 4-ingredient sweet treat
Unsalted butter, smooth peanut butter, vanilla extract, and powdered sugar are all the ingredients you'll need to make Alton Brown's easy-to-make, no-bake fudge. The butter and peanut butter are combined and, in a microwave-safe bowl, cooked in two intervals of two minutes, stirring in between. A sheet of plastic wrap covers the bowl with holes poked in it to release steam.
After that, the vanilla and powdered sugar are stirred in and it's all spooned into a parchment paper-lined square baking pan to chill in the refrigerator. That's it! And it's glorious, as hundreds of Food Network reviewers noted.
"I couldn't believe how easy this was! The taste and results were unbelievable. No more stirring and soft-ball stage for me. This is a keeper. Thanks, Alton Brown and Food Network," wrote one home cook.
Another fudge-loving fan added, "Super easy to make, melt in your mouth texture, awesome peanut butter flavor, kids can make this it's so easy."
Get the full recipe, video, and reviews on Food Network's site.
Alton Brown's Creme Brulee is deceptively easy to make
Also light on ingredients, Brown's Creme Brulee calls for just heavy cream, a vanilla bean, vanilla sugar, egg yolks, and hot water.
In the Food Network video for this recipe, Brown explains that the vanilla sugar he uses isn't from a gourmet grocery store: he easily makes it himself by repurposing used vanilla beans. It's a genius use of the empty (and expensive) vanilla pod that would otherwise go into the trash.
Once you've scraped every bit of the precious vanilla seeds out of your bean, Brown says to just rinse the leftover vanilla pod and place it in a container of granulated white sugar.
"Believe it or not, the sugar will suck considerable flavor and aroma out of that bean," Brown adds. "You can use it for all sorts of things, like baking creme brulee."
Over 400 reviewers chimed in with their praises for this simple but incredibly impressive recipe. As one home cook aptly stated, "Perfect every time, I cannot recommend this recipe any higher.  It's a star attraction with really little work."
Find this full recipe, video, and reviews on Food Network's site.