Alyssa Milano Advocates for a Simple, Life-Saving Practice After Her Uncle's Heart Attack and Ensuing Car Crash
Alyssa Milano is a former child actor and television star who is well known for her work in TV shows such as Charmed and Melrose Place.
An outspoken advocate for many charities and movements, Milano stays in touch with her fans on social media on a regular basis. While Milano normally shares positive content on her social media pages, recently, Milano took to Instagram to reveal that her uncle suffered a serious heart attack. Milano took the opportunity to plea for people to get CPR-certified, and in the process, she gave additional details of her uncle's condition. 
Alyssa Milano's uncle recently suffered a health crisis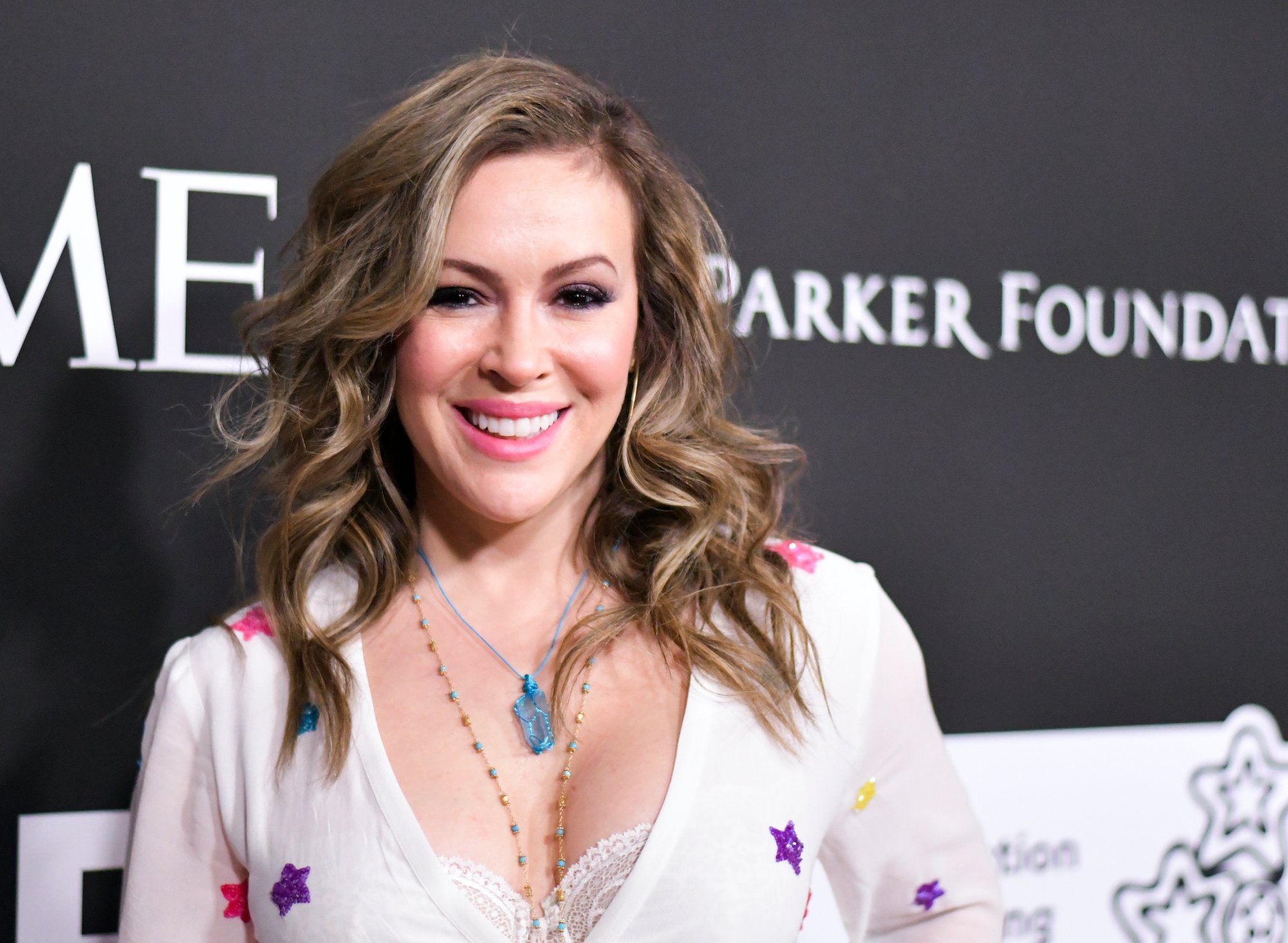 In late August, Alyssa Milano shared an Instagram post that got everyone talking. In the post, Milano wrote that her uncle suffered a "serious heart attack" while driving, which resulted in a car crash. Milano went on to detail how traumatic the accident was, praising the first responders who arrived on the scene quickly to tend to her uncle. "He's still in the hospital, and we are unsure if he will recover," Milano detailed. "Please, take this as your inspiration to get CPR certified. You don't know when you'll be called upon to save a life." 
Milano went on to share the names of several organizations where people can go to get CPR certified, including the American Red Cross. While it is unclear whether Milano herself was one of the parties who performed CPR on her uncle, it certainly seems as though the incident made a huge impact on her, and she remains very passionate about the life-saving effects that CPR can have. 
Several celebrities have saved lives through CPR training
Alyssa Milano isn't the only Hollywood heavyweight who has a connection to CPR. In fact, several stars have saved people's lives using CPR training, including Ryan Reynolds, who shared on social media that through CPR training, he was able to save his own nephew's life in 2017. Dustin Hoffman, the classically trained actor who has appeared in movies like Rain Man, is also a hero, once saving a jogger's life after the man collapsed in front of him on the streets of London.
"Normal" people have also made headlines for saving lives through CPR. In 2019, a man from Arizona named Cross Scott made national news when he reportedly saved a woman's life using CPR. Notably, Scott, who had no formal CPR training at the time, referenced the iconic scene from the TV series The Office, in which Michael Scott mimics the proper rhythm of CPR by doing chest compressions to the tune of the song "Stayin' Alive" by the Bee Gees'. The song's tempo matches the recommended 100 beats a minute. Scott, who sang the song out loud as he performed the compressions, was able to resuscitate the woman and ensure that she got safely to the hospital, where she was released shortly after. 
Where can people get CPR certified?
The easiest way to get CPR certified is to follow Alyssa Milano's advice and reach out to a local chapter of the American Red Cross. The Red Cross offers certification courses at a low fee, and many chapters also offer online versions of their CPR courses. Additionally, community centers like the YMCA also offer CPR courses on an occasional basis, with qualified instructors leading the class, so reach out to your local organizations to see if there are any upcoming courses. Stay tuned to Showbiz Cheat Sheet for all the latest entertainment news!