Amazon and CBS Could Take Home a Staggering Number of Daytime Emmys This Year
The Daytime Emmys will be televised in June 2020 for the first time in many years and this year, Amazon Studios and CBS could be taking home most of the trophies.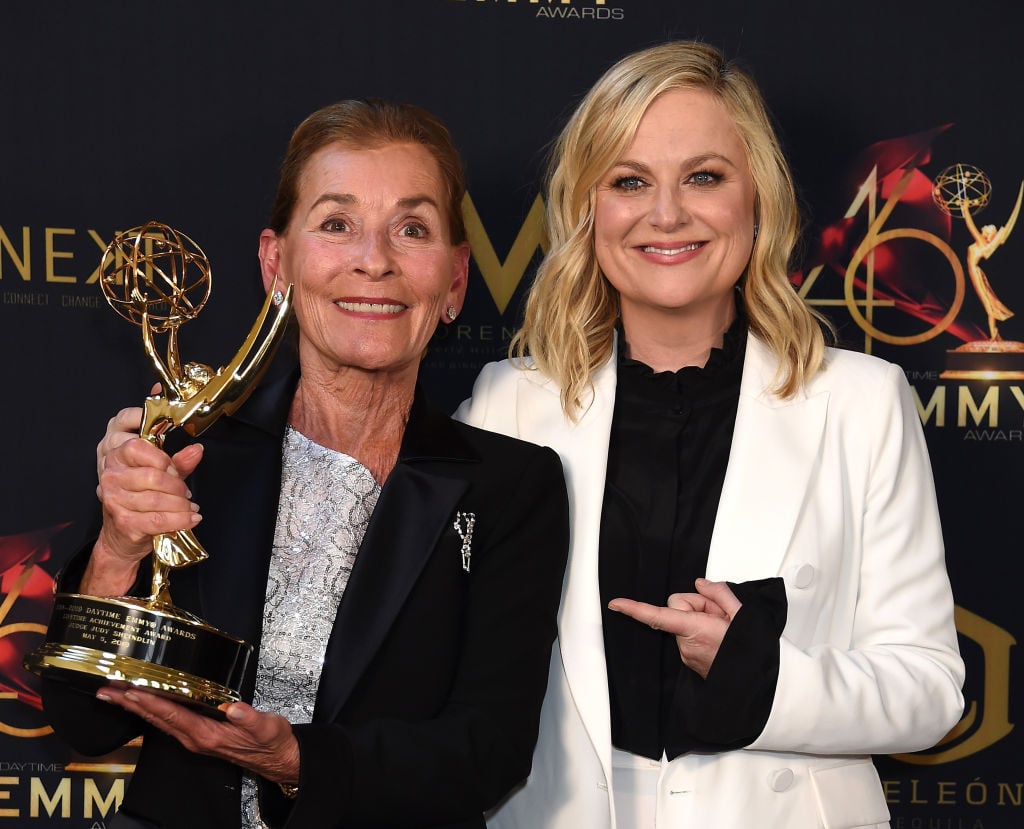 From the soaps and dramas to children's programming, daytime television will get its day in the sun in 2020 on the 47th annual Daytime Emmy awards.
Amazon Prime Video is up for 55 Daytime Emmys
Considering that Amazon Prime Video only began creating its own creative content about ten years ago, it's astounding that it has gathered such a large number of nominations for the 2020 Daytime Emmys.
RELATED: The 6 Best Free Amazon Videos To Watch With Your Preschooler During Coronavirus Quarantine
Although it's not clear how programs on a streaming service, where one can watch any content at any time, can be classified as daytime content or otherwise, what is clear is that Amazon is giving a traditional network like CBS a run for its money.
The streaming service is nominated for its several dramatic series including After Forever, The Bay The Series, Dark/Web, Studio City, its preschool children's series Dino Dana, and other children's animated series, Niko and the Sword of Light.
CBS has 57 Daytime Emmy nominations
Leading the pack in nominations this year is CBS, the network that will be broadcasting the virtual ceremony to honor daytime programming.
RELATED: 'The Young and the Restless': Here's When to Expect New Episodes
With CBS Television Distribution receiving an additional thirteen nominations for its popular syndicated programming including Judge Judy, Hot Bench, Rachael Ray, and Dr. Phil, that brings CBS' nominations to an incredible 70 in total.
Clearly receiving more nominations than any other network or streaming service, CBS can thank their dependable soaps for a lion's share of Emmy nods. It's No. 1 The Young and the Restless garnered 21 nominations, while The Bold and the Beautiful snagged 13.
The network's game shows weren't left behind, either. The Price is Right is up for four nominations and the classic Let's Make a Deal received two nominations.
Daytime Emmys are back after years of absence on live television
It's been five years since the Daytime Emmys were broadcast on television and fans of the soaps, morning talk shows, and game shows are glad to see the programming get the respect it deserves.
The awards ceremony has been presented streaming since 2015 due to low ratings. This year, Adam Sharp, President of the National Academy of Television Arts and Sciences discussed the novelty of having the ceremony as a remote/virtual event and how that would work in everyone's favor as it concerned the ceremony itself.
"I think one of the elements of the creative discussion we're having is going to be what elements do you try to do live," Sharp said, "what elements do you pre-tape, what are the pros and cons of each, hosting, what categories are grouped together, how you weave the different events together, what traditional elements stay or change. Even in-memoriams and lifetime achievements inherently take a different tone and different form in this environment."
The 47th Annual Daytime Emmy Awards will air Friday, June 26 at 8/7c on CBS.