6 Cult-Favorite Comedies Coming to Amazon Prime in April 2021 That You Need to Watch
In April, Amazon Prime has a whole host of other films coming to its streaming service – one of the many perks of having a subscription. Many of these films are comedies, so if you're looking for a good laugh, you'll have plenty of options on Prime. But what are the six best you need to check out?
Let's take a closer look at six cult-favorite comedies coming to Amazon Prime this month, according to TIME, and why you need to watch them ASAP. 
'Forgetting Sarah Marshall'
RELATED: Outbreak Films to Stream on Amazon Prime That Aren't 'Contagion'
Related post url: 
Jason Segel stars in this film about a sad-sack guy in love with his girlfriend when he finds himself dumped. In a bid to cheer himself up, he takes a solo vacation to Hawaii. He's then mortified to find out his girlfriend (the aforementioned Sarah Marshall, played by Kristen Bell) is there with her British rockstar boyfriend (Russell Brand). Jonah Hill also stars in this hilarious comedy written by Segel. 
'Four Weddings and a Funeral'
This charming British comedy is about as dry and witty as they come. Hugh Grant plays a man who seems to attend a ton of weddings with his friends, though none of them ever seem to find love. He finally meets a woman he begins to fall for (Andie MacDowell). He can never seem to link up with her while running into multiple old exes at a few weddings (and, as the title indicates, one tragic funeral).
Tyler Perry's 'Madea' films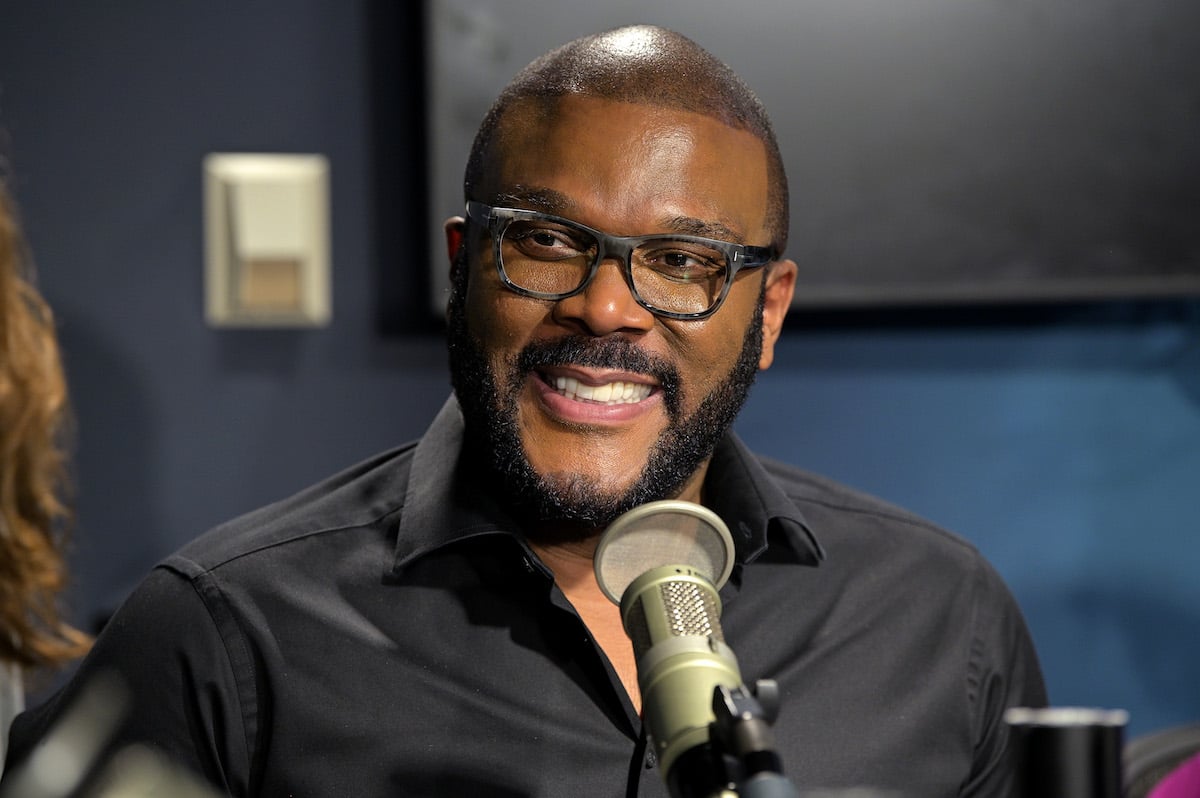 Tyler Perry isn't just a talented writer, he also performs the titular role in his Madea films. Playing the outspoken, hilarious matriarch of the family, Perry's version of Madea will never be mistaken for someone subtle. For fans of broad, over-the-top comedy, check out any of these three Madea titles coming to Amazon Prime: Madea's Big Happy Family, Madea Goes to Jail, and Madea's Tough Love.
'Brüno'
If you're a fan of Sacha Baron Cohen's Borat movies, Bruno is a great pick for you. Combining scripted scenes and vignettes with footage filmed with unsuspecting costars, this blend of comedy and reality TV is as shocking as it is hilarious. While some of Cohen's outlandish antics make for some gross yet hilarious scenes, they also provide some biting social commentary.
'Hancock'
Will Smith has played plenty of heroes in his time, but none quite like this. Hancock features Smith portraying a superhero with the capabilities of Superman and the attitude of a surly alcoholic. Turning the superhero genre on his head, Hancock is about a hero with less than heroic qualities who tries to deal with life as a comic book character in the flesh. Supporting turns by Jason Bateman and Charlize Theron help buoy this funny but unique take on superhero movies.
Smith has made a career playing good guys in blockbusters, so it's fun to watch him play against type as someone you wouldn't want your kids modeling themselves after. There's also a pretty shocking twist that adds a whole other wrinkle to the film's plot you may not see coming.
'My Cousin Vinny'
Joe Pesci is a fish out of water as a New York City lawyer headed to the country to defend his wrongly accused nephew in a murder trial. Marisa Tomei won an Oscar for her portrayal of Pesci's girlfriend in this classic comedy that also features Karate Kid Ralph Macchio in a decidedly non-Daniel LaRusso role. Pesci is known for playing tough guys, wise guys, and mobsters – and while his Vinny here has elements of all three present in the characterization, he gets to chew a little scenery for laughs. It's fair to say Pesci's never been funnier (though anyone who's seen Goodfellas will be sure to avoid telling him that).