Amber Heard Accused Johnny Depp of Meddling in Her Film Roles
Johnny Depp and Amber Heard were trending the week of July 6 over a court case that brought them both to London. At the center is U.K.-based paper the Sun, the target of Depp's libel suit.
Attorneys for Depp, Heard, and the Sun were present, with the latter two defending their claims. Heard's team is attempting to paint Depp as a controlling abuser, and to support their case, said Depp had jealousy issues over his ex-wife's acting roles.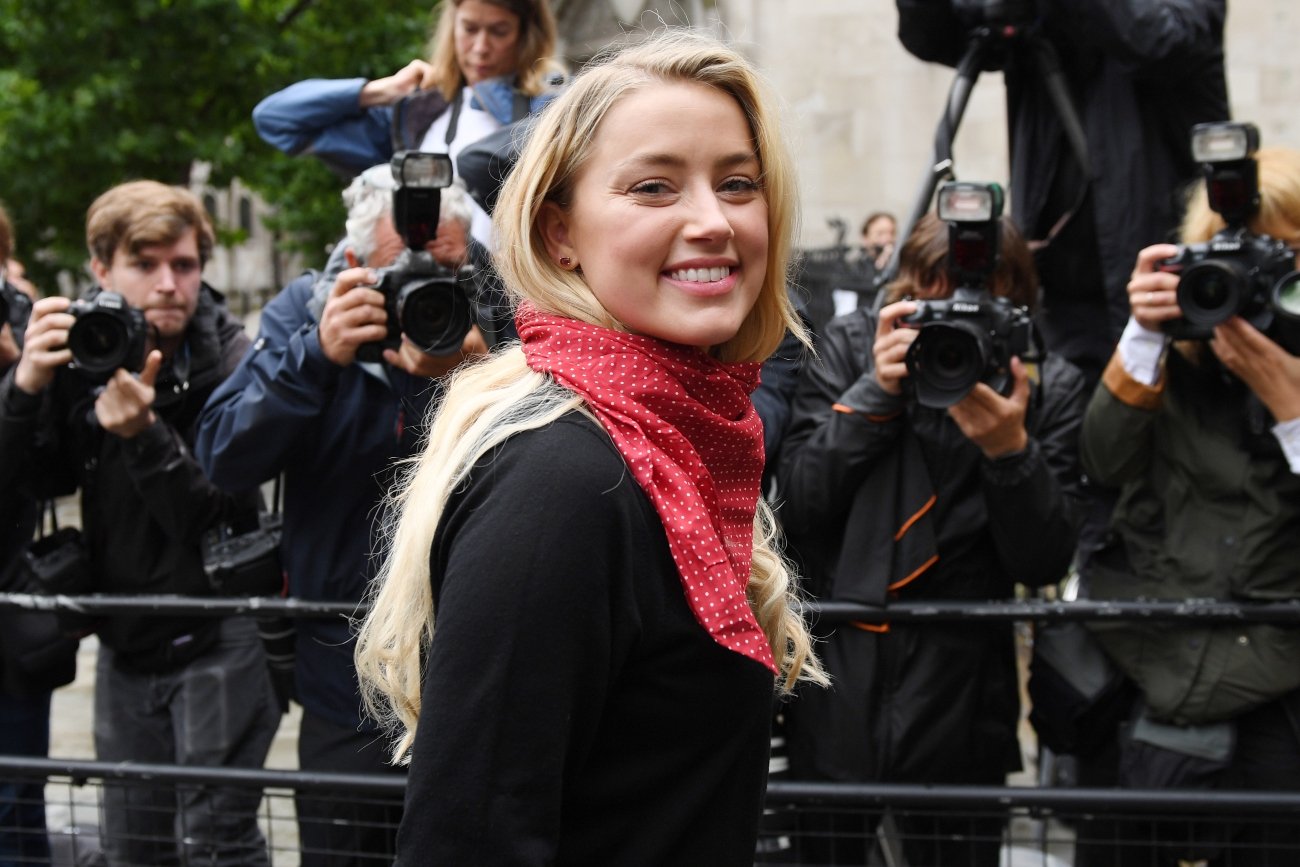 Amber Heard's claims of domestic violence focus of case
Heard and Depp split in 2016 after one year of marriage, and their divorce was finalized in 2017. Depp popped the question in 2014 after dating Heard since 2012.
But Heard claimed that between 2013 and 2016, Depp committed acts of physical and verbal abuse against her, including hitting her with a bottle and throwing a cell phone.
In 2016, she obtained a restraining order against him and told officers he bruised her face. When officers arrived, they found no evidence of injury. Depp has continuously denied the abuse claims and the exes have accused each other of domestic violence.
In April 2018, the Sun published a piece that referred to Depp as a "wife beater" and the publication is defending itself by citing Heard's accounts of abuse allegedly suffered at the hands of Depp.
RELATED: Is Amber Heard Single?
Amber Heard says Johnny Depp was jealous about sex scenes
Both parties were on hand to share testimony about their relationship and Heard accused Depp of trying to control her film role choices.
According to The Guardian, evidence presented by Heard's lawyers showed that her assistant wasn't permitted to share Heard's filming schedule with Depp. They argued this meant Depp would be angry if she did any scenes involving nudity or sex.
Depp testified that wasn't the case, and he was operating off of what Heard told him about her career.
He said, "Ms Heard was uncomfortable being thought of as a sex object, and she was hoping to do better films with more meat to the part, if you will, and did not want to be objectified and did not want to have to do nude scenes anymore."
Heard's attorneys pressed Depp about being controlling, and he disputed that claim.
She was telling me how she did not want to be looked at as the pretty girl or did not want to have to get her breasts out or be nude in a film anymore. And I said, 'You do not have to.' She wanted my advice, and I gave her my advice. Unfortunately, or fortunately, she continued to do the same type of films, and I thought to myself that she was above them.
Depp admitted he took issue with some of Heard's jobs
At one point in the case, Depp told the judge he did have a few moments of jealousy. There was an instance when he suspected fellow actor James Franco behaved inappropriately (sexually) toward Heard.
She was considering working with him again, and Depp was irritated by the notion.
He told the judge, "I was uncomfortable with that, yes, because it was quite inconsistent with the feelings that she had told me of."
Depp insisted he never told Heard how to dress but noted he would point out if she was doing something contrary to her own wishes. He said he constantly told her she didn't have to be naked in films.
The libel trial is expected to go on for several more weeks, while Depp's defamation suit against Heard is set for August in the U.S.
RELATED: Why 'Justice for Johnny Depp' is Trending Right Now and People Want Amber Heard 'To Pay'