Amber Heard Explains Why Her Kiss With Johnny Depp During 'The Rum Diary' Felt 'More Real'
Sparks began to fly between Amber Heard and Johnny Depp while filming 'The Rum Diary'
After finding out more about the relationship between Amber Heard and Johnny Depp, it's interesting to look at how their relationship started. The two met while filming The Rum Diary and the two had a lot of chemistry. During her testimony, Heard spoke about a kissing scene they had which she said felt "more real" than just one meant for the movie.
Amber Heard and Johnny Depp met while filming 'The Rum Diary'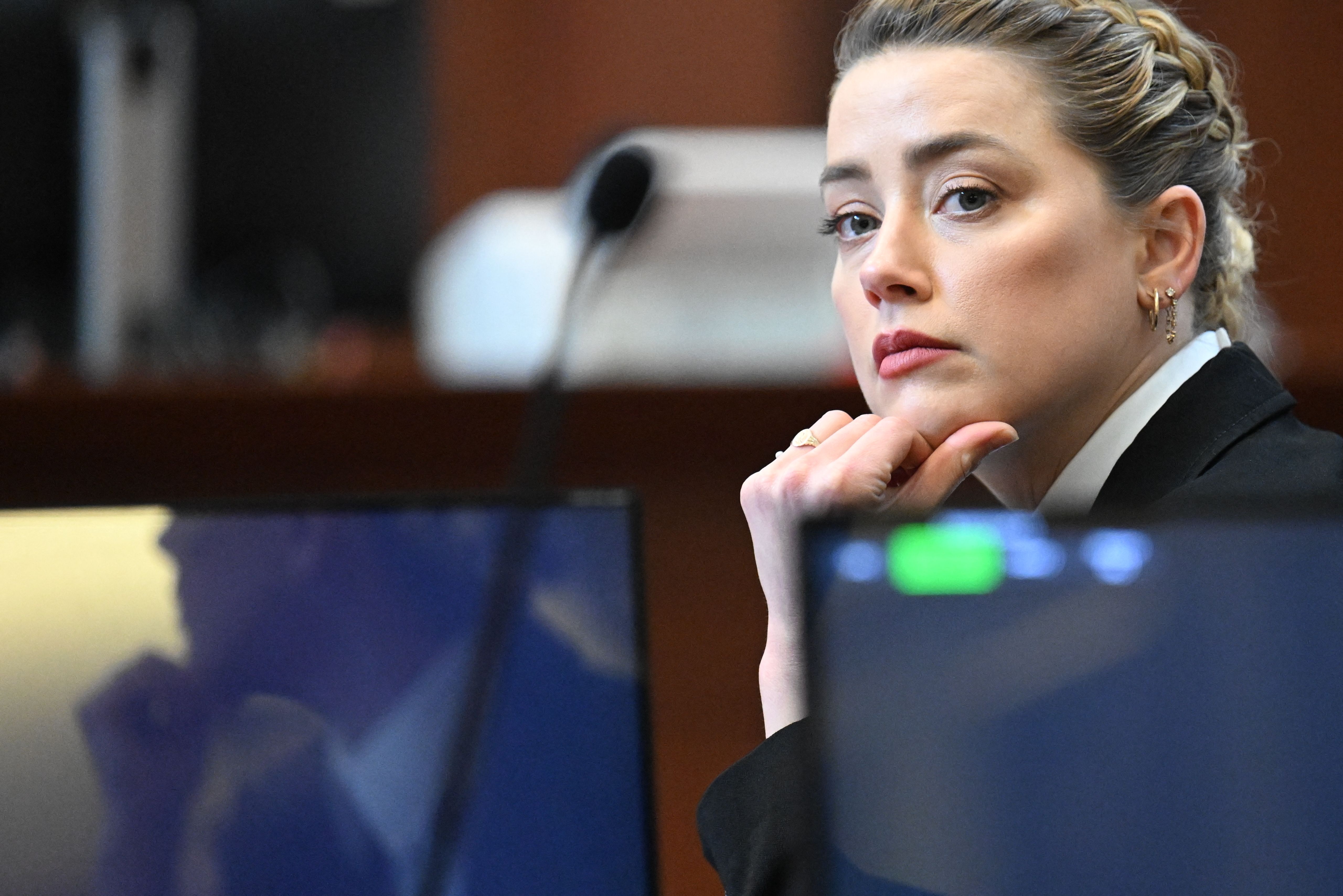 The Rum Diary stars Johnny Depp as a journalist in the 1960s who takes a job in Puerto Rico after becoming fed up with New York. While in Puerto Rico, he meets Chenault (Amber Heard), the fiancee of a businessman named Sanderson (Amber Heard). The two begin to have a secret romance, but the real romance between Heard and Depp was happening offscreen.
The Rum Diary was not a hit movie, but it is still worth remembering as it led to Heard and Depp meeting one another. It's the beginning of the timeline that leads to the current court case. The two actors have good chemistry in the movie, so it's unsurprising that they began dating behind the scenes.
Amber Heard says the kiss with Johnny Depp in 'The Rum Diary' did not feel 'normal'
Depp is currently suing Heard for $50 million in a defamation lawsuit after she published a 2018 op-ed in The Washington Post that accused Depp of domestic violence. Heard is countersuing Depp for $100 million in another defamation lawsuit. 
During her testimony, Heard discussed the beginning of their relationship. She said that the two began to build chemistry during the press tour for The Rum Diary. According to Newsweek, the two of them had "electricity" whenever they were left in the room together. Heard then describes a kissing scene they shared that she claims did not feel like a "normal scene."
"It didn't feel like a normal scene anymore, it felt more real," Heard said. "There were certain things you do in the job to be professional when you have to do that sort of scene. You don't use your tongue if you can avoid it. Certain things you do to just maintain a certain line, and it felt like those lines were blurred, I mean he grabbed my face and grabbed me in to him and really kissed me, but we were filming a scene."
She was then asked if Depp used tongue, to which she replied "Yes."
Depp and Heard began dating shortly after working on the movie together
After meeting on The Rum Diary, Heard and Depp began officially dating in 2012. According to Insider, Depp also split with his long-time partner Paradis around the same time who he had been dating for 14 years. Heard also split up with partner Tasya Van Ree at the same time. 
In 2014, it was reported that Heard and Depp were engaged after a ring was spotted on Heard's finger. In 2015, Depp and Heard got married in a private ceremony in their home in Los Angeles. However, their marriage wouldn't last long as the two were divorced by 2017.