Amber Heard Claims Johnny Depp Accused Her of Having Affairs With These 9 Co-Stars
The split between Johnny Depp and Amber Heard was a messy one. Depp sued Heard for defamation after she previously accused him of being physically abusive. He also has a libel case against The Sun. Heard is now claiming he accused her of having affairs with multiple co-stars.
Amber Heard was accused of having a threesome at Johnny Depp's house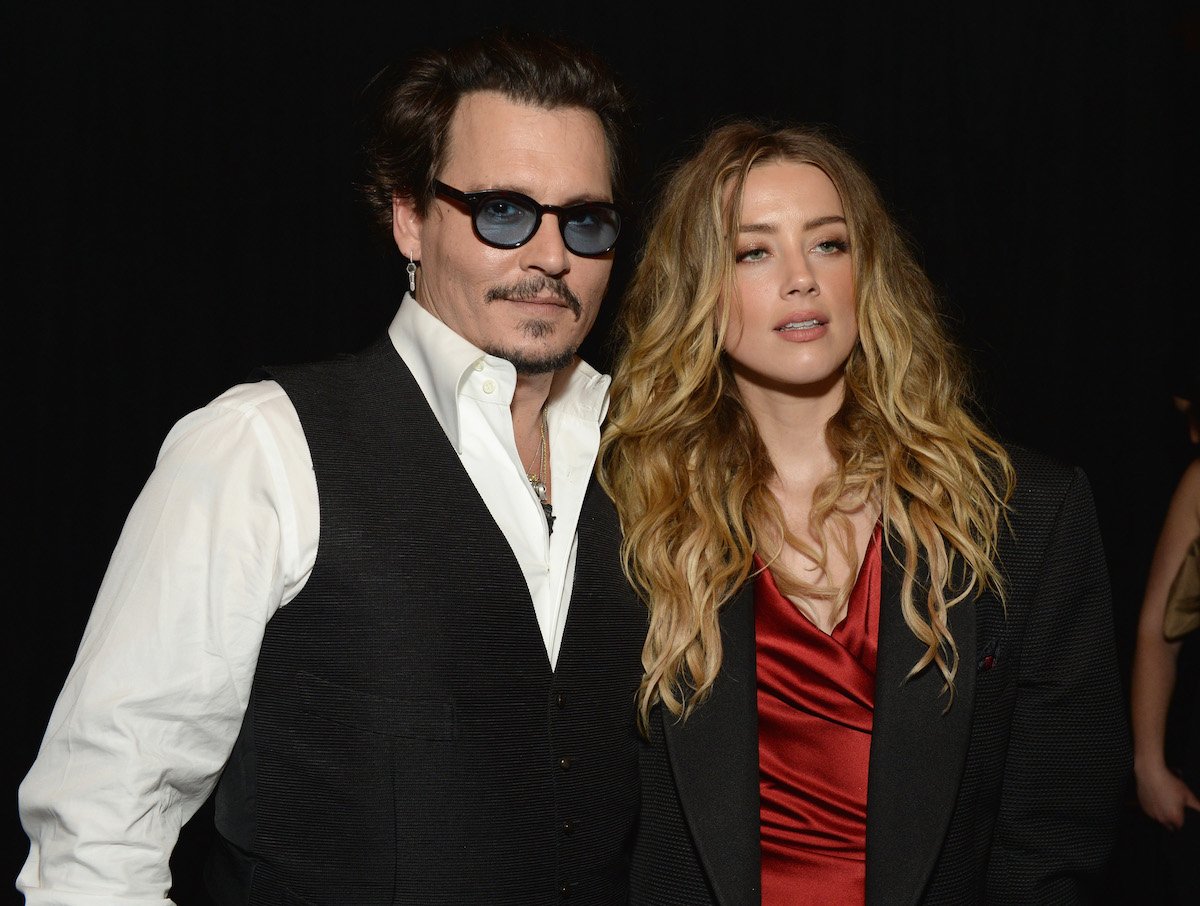 A friend and neighbor gave a deposition related to the case and claimed Heard had a threesome with Elon Musk and Cara Delevingne at Depp's penthouse in 2016.
This person claimed it happened after the married couple broke up. Musk did date Heard after her breakup with Depp. He denied this rumor.
"Cara and I are friends, but we've never been intimate. She would confirm this," Musk said according to Page Six. "Also, I wish to confirm again that Amber and I only started going out about a month after her divorce filing. I don't think I was ever even in the vicinity of Amber during their marriage!"
The actors went on to make more accusations in court. Heard claimed Depp was very jealous about her sex scenes.
Heard claimed Depp was jealous of her sex scenes
Heard's lawyers argued that her assistants wouldn't share her schedule with Depp's assistants because she was scared of his reaction to her filming nude scenes. He denied this claim and said he was trying to give her professional advice.
"She was upset that she was being objectified and she wanted to do deeper material, more profound, something where she could show her abilities as an actress," Depp said according to The Guardian.
"She was telling me how she did not want to be looked at as the pretty girl or did not want to have to get her breasts out or be nude in a film any more," he said. "And I said, 'You do not have to.' She wanted my advice, and I gave her my advice. Unfortunately, or fortunately, she continued to do the same type of films, and I thought to myself that she was above them."
She said he accused her of having affairs
Heard claims Depp's jealousy wasn't just about her nude scenes. She also claimed he accused her of having affairs with multiple actors.
"He accused me of having affairs with each of my co-stars, movie after movie: Eddie Redmayne, James Franco, Jim Sturgess, Kevin Costner, Liam Hemsworth, Billy-Bob Thornton, Channing Tatum; even women co-stars like Kelli Garner," she claimed in court, according to Page Six.
The Aquaman star claimed he would taunt her about it when he was drunk or high. "For example, Leonardo DiCaprio was 'pumpkin-head,' [Magic Mike XXL co-star] Channing Tatum was 'potato-head' and 'Jim Turd Sturgess,'" she claimed.
Heard accused him of taking her phone to try to prove she was cheating. She said he would even get copies of scripts she was looking at to talk to her about what was "acceptable."
Depp and Heard got divorced in 2017. It sounds like Heard's career could have been a touchy subject for them during their marriage.