Amber Heard Once Revealed Her Friends Used to Warn Her Lovers About Dating Her
As many know, actor Amber Heard has experienced many controversies involving her relationships with others.
Whether or not these allegations are true, those closest to her knew she could be a handful because of her passion. So much so that Heard once confided her friends would give a warning to any potential partners she was with.
Amber Heard found dating as an actor difficult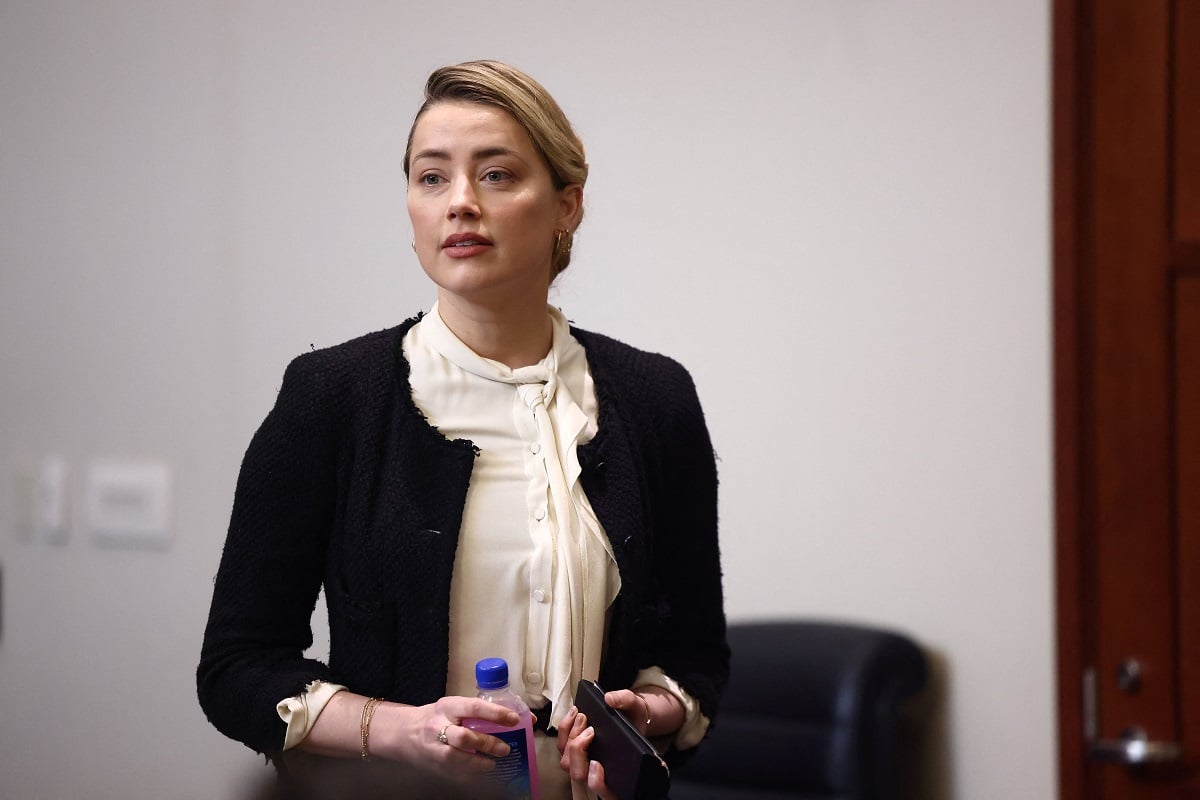 Heard used to be very coy about her dating life in the past, as the Zombieland actor preferred to keep it private. But the actor did open up about some of the challenges she's faced in maintaining a relationship while a celebrity.
"It is really hard when you spend your life living out of a suitcase," Heard once told Company (via E-News). "But it really does weed out superficial people—if someone is still with you after the second movie, then they're probably a good one! I like to trust people in general—it's the Southern girl in me."
The paparazzi was also something she had to maneuver around to enjoy intimacy with her loved ones. According to Heard, it took a while before she was able to get used to the attention.
"It's hard because I was brought up to always be polite and respectful, when someone shouts your name—you turn around," she continued. "It took me a very long time to overcome the cordial instinct, the polite, human instinct to smile and say thank you when someone compliments you, but then they get their picture, which is annoying."
Amber Heard's friends used to warn her lovers about dating her
Heard was well aware that she brought a certain level of intensity to her relationships. But this was something her friends knew about her too. So much so that the Aquaman star would share how they'd caution potential partners about romancing her.
"Whenever my old friends meet someone I'm involved with romantically, they immediately warn them: 'She may look refined, but when she's angry, she can go trailer park really fast,'" she once said in an interview with W magazine. "But I'd always rather be passionate than bland. I can't imagine living a quiet life."
This might not have been the only time someone Heard was interested in was warned about her. It was alleged that Depp himself was told by his own friends to avoid tying the knot with the actor.
"Depp's inner circle had begged him to not wed Heard or to at least obtain a prenup. Depp ignored his loved ones' advice. And there were whispers that Depp's recreational drug and alcohol use were crippling him," a source once claimed to Rolling Stone.
But Depp didn't listen, and allegedly "cut himself off from the only people looking out for him."
Why Amber Heard was afraid of losing her freedom after marrying Johnny Depp
Although her controversial relationship and divorce are the talk of Hollywood now, before the divorce Heard kept her relationship with Depp private. This was due to Heard not wanting to stir up any potential controversy or speculation about her married life. In a 2015 interview with Elle, she confided that she feared giving too much information would lead to a loss of freedom.
"The thing that really scares me is the potential of losing my freedom," she said. "I never want for my life to lose the ability to transverse the world, with freedom and ease."
RELATED: Amber Heard Played an Actor Who Gets Into Trouble in 'Criminal Minds'