Amber Heard Is 'Sad' About Defamation Verdict, Johnny Depp Feels 'the Best Is yet to Come'
The jury concluded deliberations and announced a verdict in favor of Johnny Depp in his defamation case against Amber Heard. It wasn't a total loss for her. But she took to social media to share her sadness and disappointment with her small win and bigger defeat. Read on to find out how the jury decided on each of the claims and how Heard and Depp responded.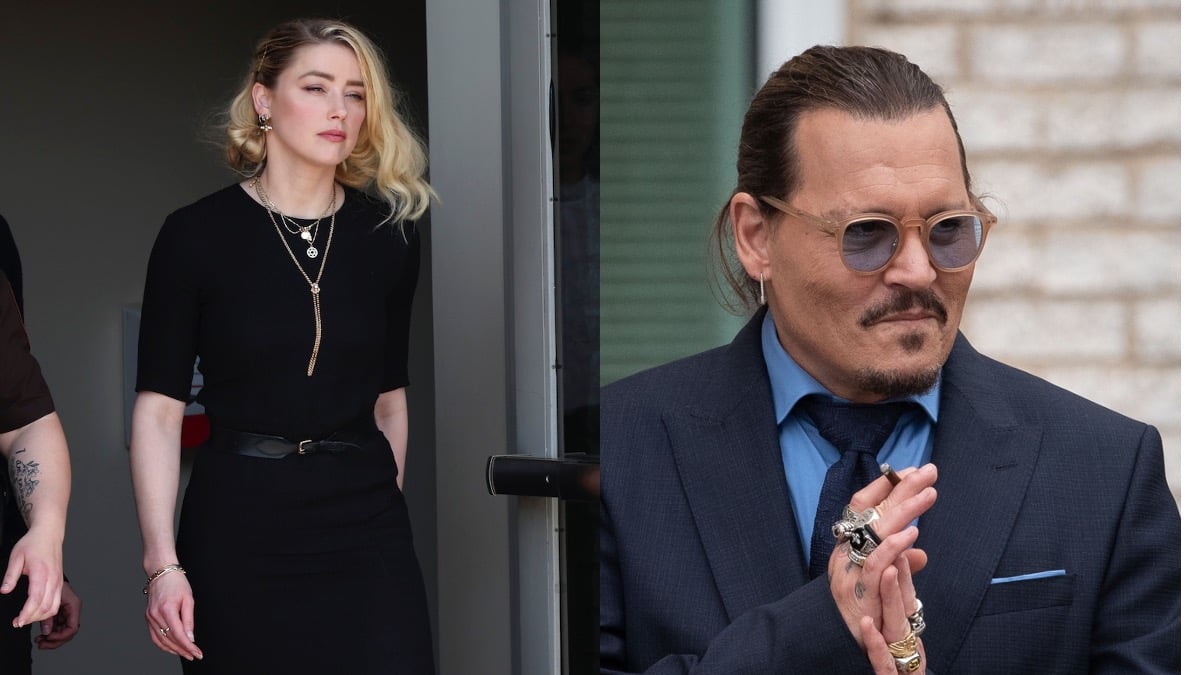 The jury's verdict: Johnny Depp proved 3 claims of defamation and Amber Heard proved 1
There was a partial win for Heard in this case. The jury found in their verdict that one statement made by Depp's attorney, Adam Waldman, was defamatory and made with malicious intent. They decided Depp should pay Heard $2 million in compensatory damages and no punitive damages for that statement. By the way, compensatory damages compensate for a quantifiable loss while punitive damages are calculated as punishment for harm caused.
The jury gave Depp a more significant win, agreeing with him on all three defamation claims against Heard. They decided she acted with malice on all three counts. So, they awarded him $10 million in compensatory damages plus $5 million in punitive damages. However, the judge noted the punitive damages were capped at $350,000, seemingly a byproduct of the trial being in Virginia.
Amber Heard shared her response on social media: the verdict is wrong
Heard was quick to share her response on Twitter, posting several paragraphs soon after the verdict was read. She said she's disappointed and heartbroken, not just for herself but for other women. Like her attorneys said in closing arguments, she asserted that the verdict in her case sends a message and "sets back the idea that violence against women is to be taken seriously."
The 3 Days to Kill star also claimed Depp's attorneys convinced "the jury to overlook the key issue of Freedom of Speech and ignore evidence" regarding Depp's case in the United Kingdom. Furthermore, she pointed out her case was so "conclusive" that it led to a win in the U.K., referring to Depp's libel case against The Sun.
In conclusion, she's disappointed for herself but "even more disappointed with what this verdict means for other women." And she's sad she lost, but "sadder" still that she feels she's lost her American right to "speak freely and openly."
Johnny Depp shared his response on social media: the verdict is right
On the other hand, Depp also took to social media to share his response to the verdict. He pointed out it's been six years since Heard made claims of domestic violence which had a "seismic impact" on his life and career.
"And six years later, the jury gave me my life back. I am truly humbled," he wrote.
Depp claimed, as he did in court, that his case was about revealing the truth of the allegations against him. "Speaking the truth was something that I owed to my children and all those who have remained steadfast in their support of me," he added.
The Edward Scissorhands actor shared his hope with fans, writing, "The best is yet to come and a new chapter has finally begun."
RELATED: Johnny Depp v. Amber Heard and the Claims Behind Their Cases