Amber Heard Used a Bad Legal Analogy Says 1 Popular Commentator
Following a significant loss in her defamation trial against Johnny Depp, his ex-wife Amber Heard sat down for an interview that aired on Dateline. One popular legal commentator was watching, and she argued Heard used a bad analogy while explaining her understanding of the First Amendment.
What did Heard say about free speech, what analogy did she make in her explanation, and why did one analyst think it was a bad argument? Read on to learn more.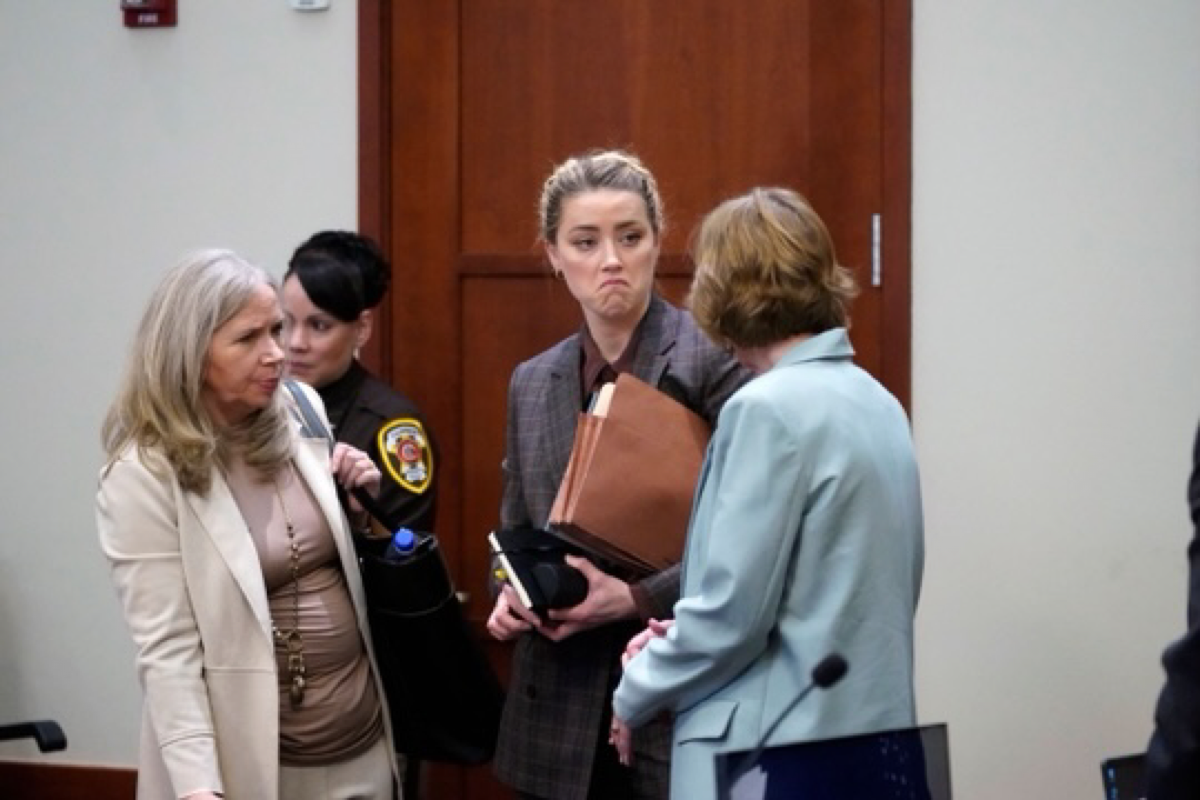 What did Amber Heard say about the First Amendment?
During her sit-down with Savannah Guthrie which aired in part on TODAY, Heard spoke about her understanding of free speech. And according to her, that's what her case against Depp came down to.
But Guthrie argued the trial was really about defamation, and what constitutes the constitutional right to speak freely. It's a liberty that has certain limitations.
Heard spoke about where the concept of free speech comes from and what it means to her. She said it's not just a freedom to speak, but "a freedom to speak truth to power," a phrase legal experts have said she should "be careful" using in her own case.
What was Amber Heard's bad analogy?
According to popular legal commentator Emily D. Baker — who has been a licensed attorney for more than 15 years — Heard's response to one question was interesting to her because it wasn't the best reply.
When Guthrie pointed out to Heard that the Constitution doesn't protect defamation, the Aquaman 2 actor said she knew that. She then said it was similar to how she couldn't go into a crowded theater and start screaming fire.
But Baker didn't think that was the most pertinent example for her to use. She argued that was an analogy used in a case that was overturned 40 years ago. And it didn't relate to defamatory speech.
"The best analogy for this case is you can't defame someone because that's what a jury found Amber Heard did," Baker concluded. She also added, "… Amber Heard would like to be a constitutional law scholar in this interview."
How was free speech important to Amber Heard, despite her arguably bad analogy?
Legal experts who spoke to NBC News explained that Heard's case rested on her right to free speech. That's why some observers suggested the verdict was damaging to victims who hope to speak out against their perpetrators.
But other experts, such as Baker, have argued there's a difference between speaking freely about things that actually happened and lying about another person to a point that is detrimental to them. And a jury determined that Heard spread malicious falsehoods when she took part in the publication of a ACLU-drafted op-ed that appeared in The Washington Post.
At the same time, they also found that Depp did the same to Heard, though to smaller extent and through his attorney. After the judge finalized the jury's verdict, Heard owes Depp more than $8 million — a decision which she has indicated she will appeal.
RELATED: Amber Heard's Op-Ed: Hollywood Expert Breaks Down the Impact on Johnny Depp's Career