Amber Heard v. Kate Moss: Which of Johnny Depp's Exes Has a Higher Net Worth?
After Kate Moss was called to testify in Johnny Depp's defamation case against Amber Heard, some are wondering what the supermodel's net worth is and if it's higher than Heard's.
Johnny Depp and Amber Heard have been battling it out during their highly-publicized defamation trial in which the Pirates of the Caribbean star is suing his ex-wife for libel, alleging that she falsely portrayed him as an abuser in a 2018 op-ed. While Heard did not name Depp in the piece, he claims that it has negatively affected his acting career ever since and is seeking $50 million in damages. Heard has counter-sued for $100 million and during her testimony brought up Depp's ex-girlfriend model Kate Moss who was then called to testify in the case.
Here's what Moss said during her testimony and what her net worth is compared to Heard's.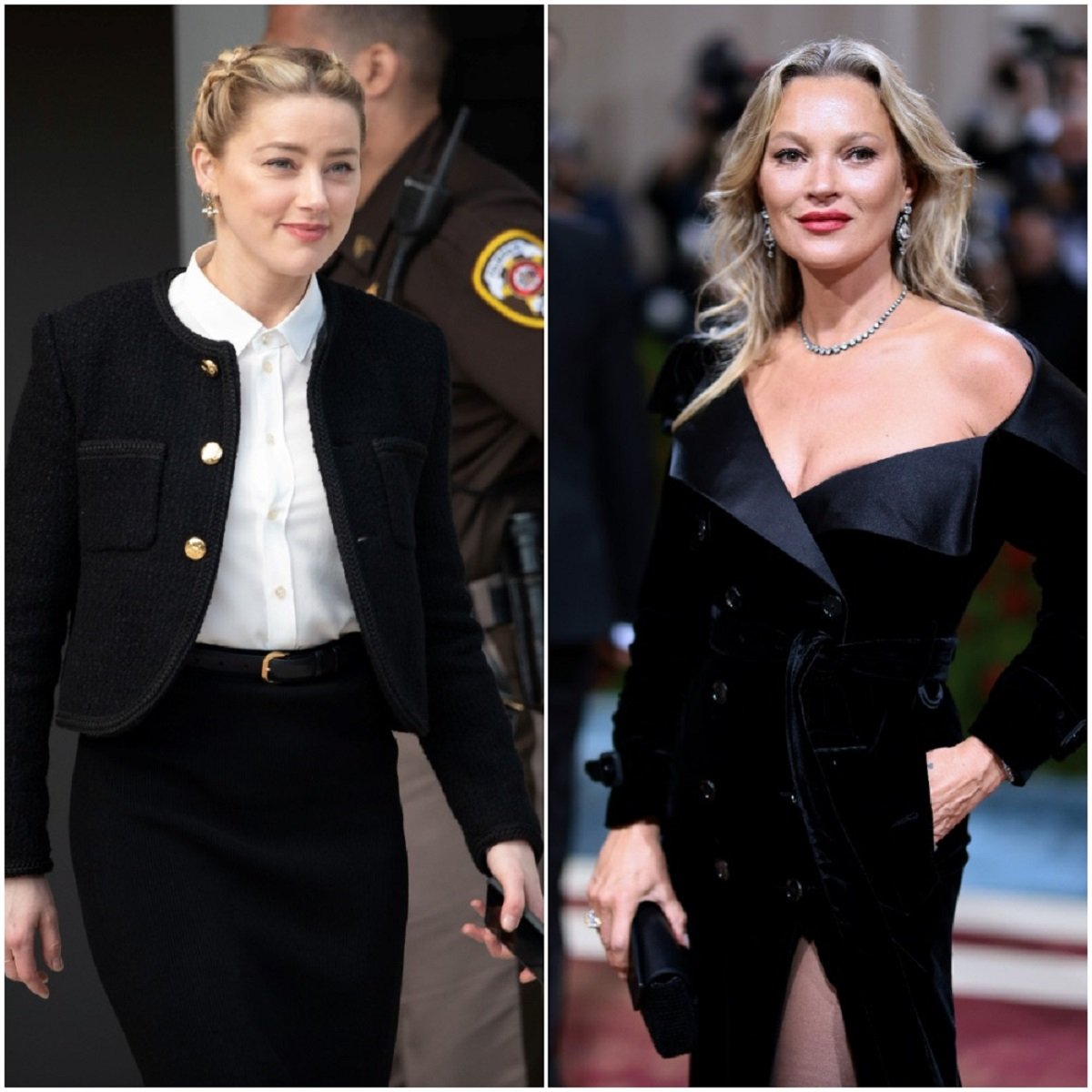 Amber Heard's net worth
Heard has starred in a number of films over the years but she is perhaps best known for marrying one of Hollywood's most famous actors.
Depp and Heard met in 2009 on the set of The Rum Diary in which they played each other's love interests. When Depp and his longtime partner, Vanessa Paradis, ended their relationship three years later, he and Heard began dating. The pair tied the knot on Feb. 5, 2015, but filed for divorce a year later and that was finalized in 2017.
In addition to The Rum Diary, Heard's acting credits include Never Back Down, The Informers, Drive Angry, and playing Mera in Aquaman. She's also been a spokesperson for the cosmetics company L'Oréal. Today, she has a net worth of $2.5 million, according to Celebrity Net Worth.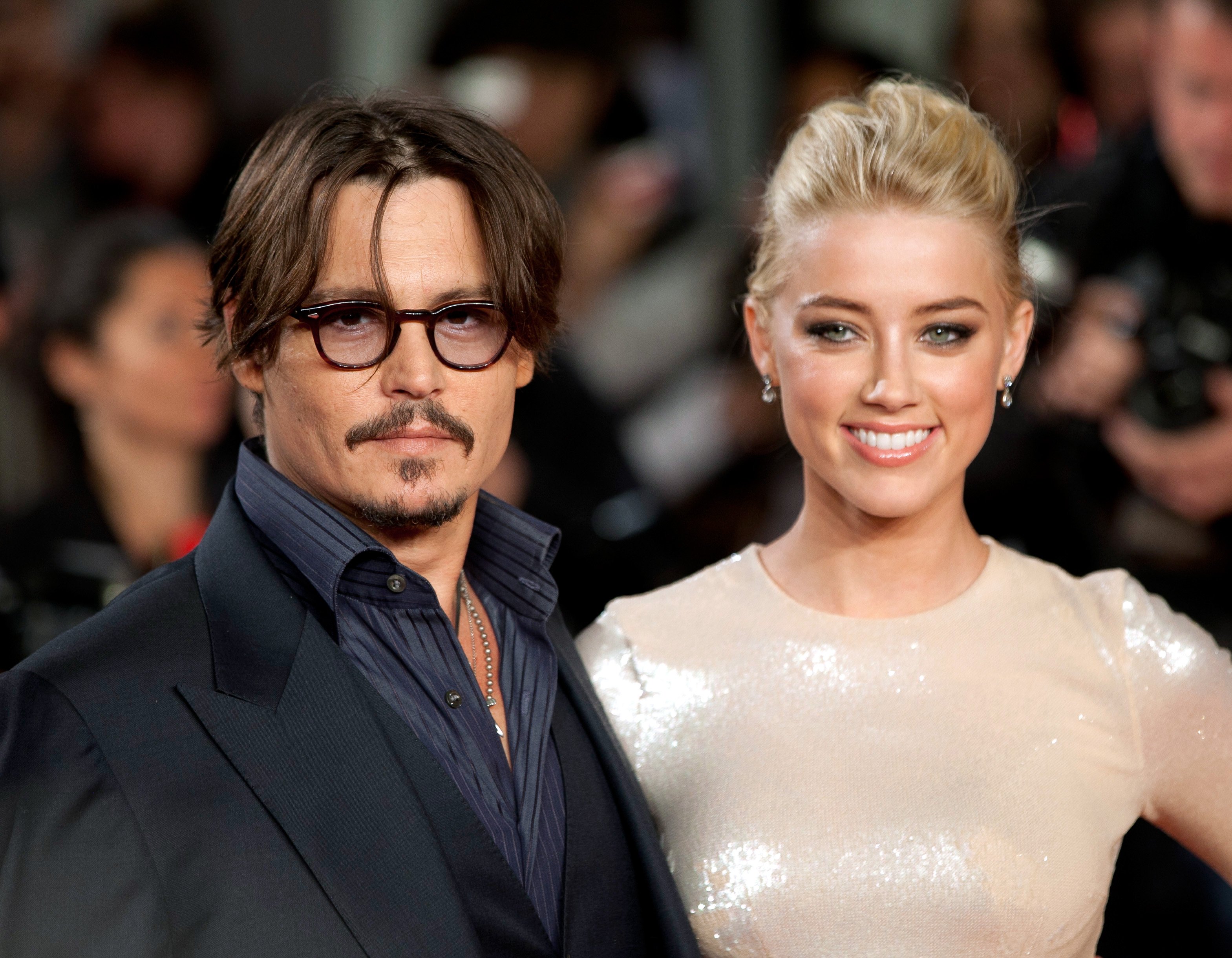 Kate Moss' net worth
Moss is a British supermodel and businesswoman. She's well known in the modeling industry which she has worked for in decades.
Moss began her career in 1988 when she was recruited by Sarah Doukas, the founder of Storm Management. She gained international fame in the early '90s modeling for well-known brands such as Calvin Klien and Levis.
She is one of the highest-earning models of all time and has appeared in several music videos over the years. She's also a contributing fashion editor for British Vogue. Today, Moss has a hefty net worth of $70 million, according to Celebrity Net Worth.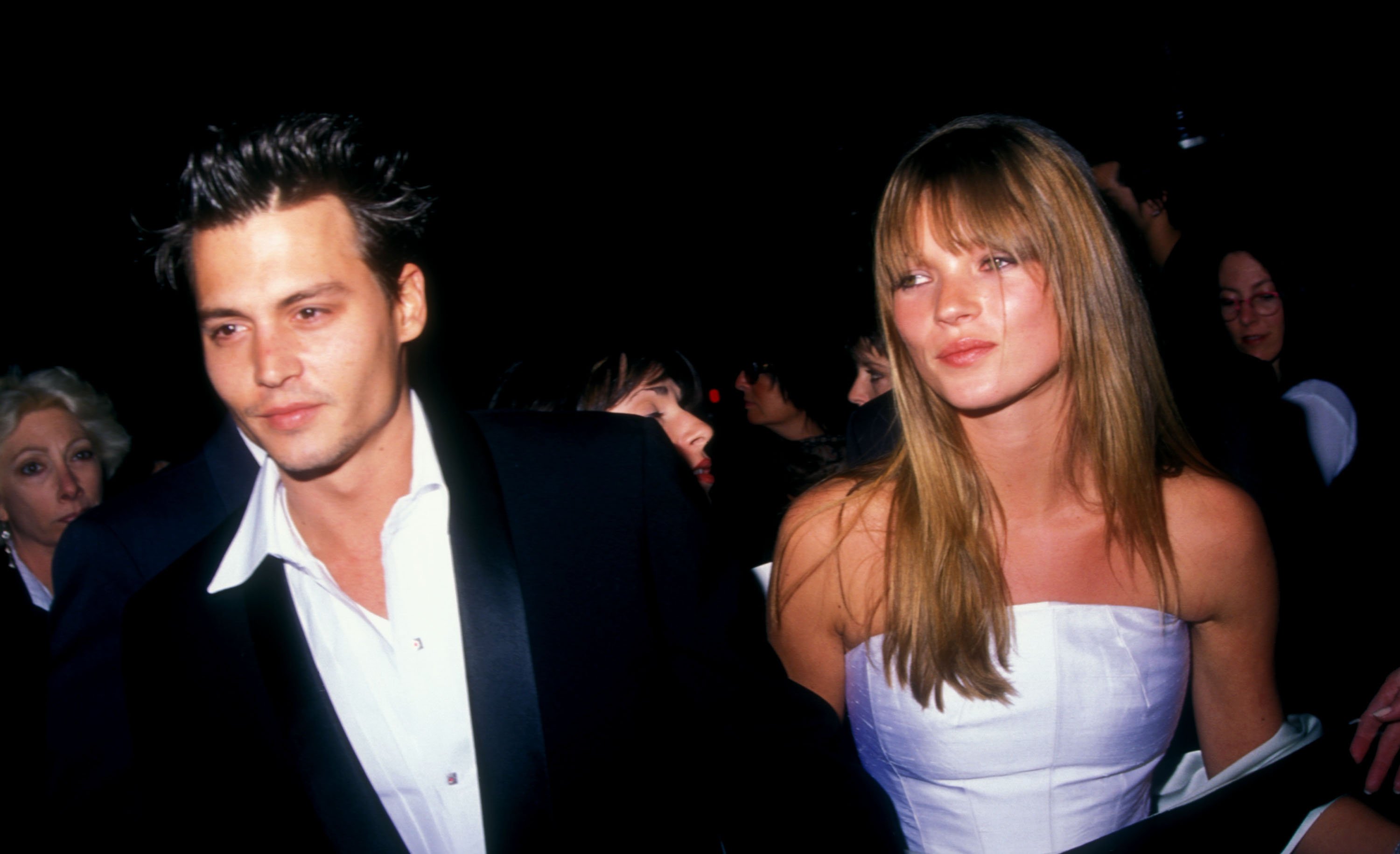 Moss denies claim that Depp pushed her down stairs
While Heard was on the witness stand she mentioned Moss who dated Depp for four years in the 1990s.
During her testimony, Heard referenced a rumor that Depp had pushed Moss down a flight of stairs when they were together. Moss though has never accused Depp of being violent during their relationship. Therefore, some thought that Heard bringing her up was a mistake that could backfire, and it did.
On May 25, Moss appeared virtually from England as a witness for Depp.
When questioned by Depp's attorney Benjamin Chew, Moss said that she fell down a flight of stairs during a rainstorm while the pair was on a trip together.
"He never pushed me, kicked me, or threw me down any stairs," Moss told her ex's attorney. "He carried me to my room and got me medical attention."
How to get help: In the U.S., call the National Domestic Violence Hotline at 1-800-799-7233 or text START to 88788.