Amber Heard's Complete Relationship History—Inside the Star's Love Life Over the Years
At this point, just about everyone has an opinion on Amber Heard and her former relationship with Johnny Depp. The actors are in a very public — and very dramatic — lawsuit that has both slinging horrifying accusations about the other's behavior during their time together. What's turning into one of the most challenging "he said, she said," debates of the modern era may never truly be settled with fans on both sides digging in their heels to defend the actor of their choice.
While we're looking more deeply into the actors' pasts, Amber Heard's relationship history may be of interest.
Amber Heard has been acting since 2004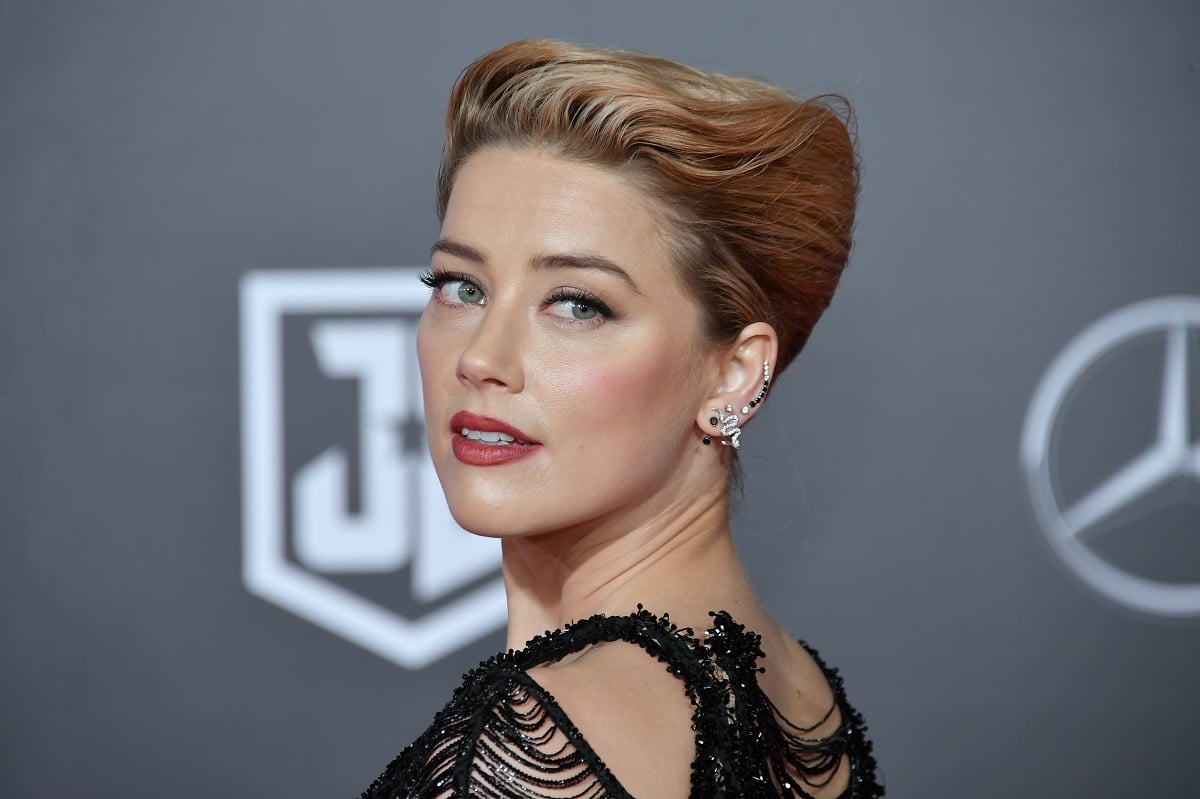 Heard is a Texas native born in 1986 who began acting when she was still a teenager. As her IMDb filmography shows, her first movie role was in 2004's Friday Night Lights. She has stayed quite active in the business since her debut, racking up more than 50 credits.
Some of her most notable roles include starring alongside Nicolas Cage in the 2011 action flick Drive Angry, starring next to Jason Momoa in Aquaman, and playing Nadine Cross in the recent TV miniseries remake of The Stand.
Through one of her many film roles, Heard met Depp. She played his character's love interest in The Rum Diary, a 2011 adaptation of an autobiographical book by the late Hunter S. Thompson. The filming began in 2009, but the pair did not immediately start dating because they were both in other relationships at the time. When they reunited in 2012 — both then single — the sparks flew. They tied the knot in 2015. However, they split up soon after.
Amber Heard has dated men and women in high-profile relationships
Depp is not Heard's first high-profile romance. As Page Six reports, she was in a serious relationship with Tasya van Ree from 2008 to 2012. The romance was so intense that Heard even legally changed her last name to van Ree (and changed it back when the couple split). That relationship, of course, was followed by her tumultuous marriage to Depp, the aftermath of which is still playing out for the public to see.
After her split from Depp in 2016, Heard began a romance with eccentric billionaire Elon Musk. They had an on-again, off-again thing until 2018 when their split became final. A few months later, Heard spent time with art dealer Vito Schnabel, but the fling lasted less than a year.
Heard's most recent public romance was with Bianca Butti, a cinematographer. They went public in January 2020, but by December 2021, they had called it quits. The pair revealed long-distance struggles while Heard filmed Aquaman 2 strained the relationship.
Is Amber Heard dating anyone now?
If Amber Heard is in a new relationship, she's keeping it well hidden. And it's hard to imagine she'd be able to pull that off with the public scrutiny she currently receives. With her legal fight against Depp consuming global headlines, Heard likely won't unveil a new relationship until the press around her former marriage and its dramatic conclusion cools.
However, one thing that isn't on hold is Heard's professional life. She's expected to hit the big screen in the upcoming Aquaman and the Lost Kingdom. Also in post-production is the thriller In the Fire, in which Heard has a starring role. She's also been announced as the lead in the upcoming romance thriller Run Away with Me, which is in the pre-production phase of development.
RELATED: Elon Musk Responds to Threesome Rumor Involving Amber Heard and Cara Delevingne