Amber Heard's Former Nurse Noted Heard Laughed at Her Drug Use Warning
In a pre-recorded deposition, Amber Heard's former nurse revealed the actor laughed at a warning she received regarding illicit drug use while on prescription medications.
Illicit drug use is a crucial issue in the defamation trial of Johnny Depp versus Amber Heard, and Heard's former nurse's notes shined a light on her alleged Coachella bender in 2016. She also noted Heard laughed after the medical professional warned her about mixing illegal drugs with alcohol and prescription medications.
Keep reading to find out more about the warning, and what else Heard allegedly revealed when she responded.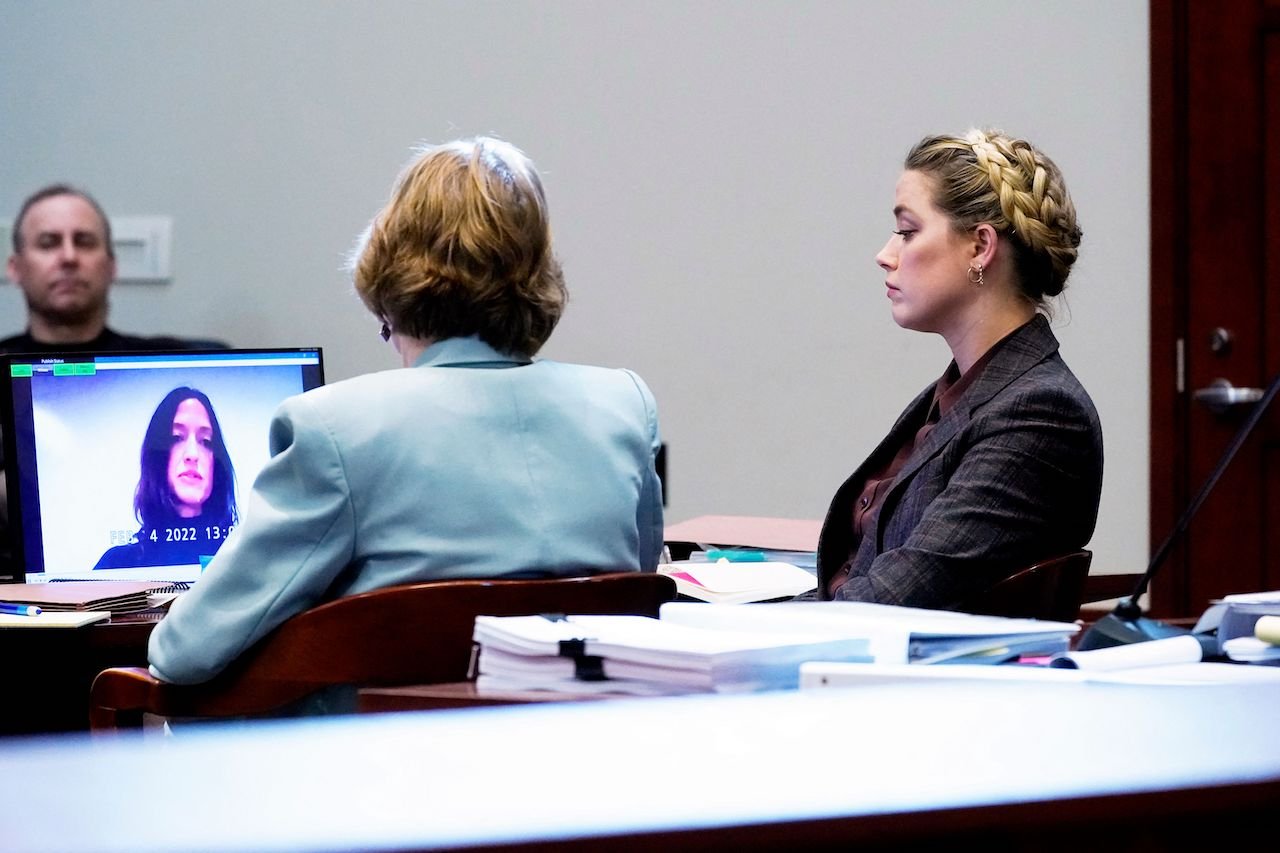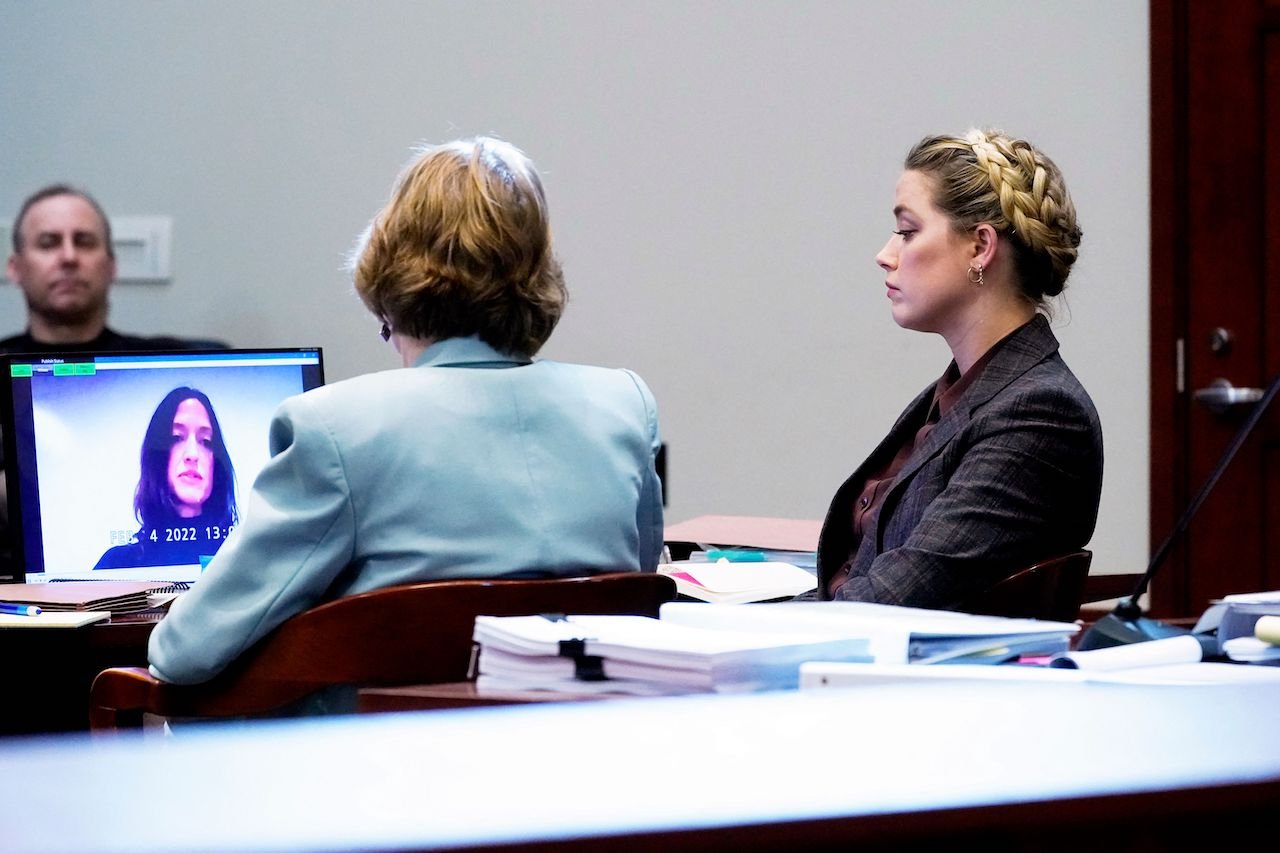 Amber Heard's former nurse made notes about illicit drug use
Heard's team suggested Depp's rumored fondness for drug use made him a more likely abuser when he was on the stand. And he confessed to using various drugs in various contexts, sometimes with other famous people. Still, he vehemently denied domestic violence and abuse allegations, except to say Heard made him a victim.
And Heard's former nurse, Erin Falati, documented that Heard also misused substances and became "irritable, loud, and angry" during an argument with Depp she witnessed.
According to Falati's notes, Heard was sometimes jealous of Depp's fame throughout the marriage. She wrote that Heard was insecure when Depp left for other obligations, though she couldn't recall any specific details.
Falati confirmed via deposition that Heard reported to her a history of anxiety, bipolar disorder, co-dependency issues, and insomnia. She provided the actor with prescription medications for various symptoms. The notes revealed the Aquaman actor confessed to mixing illegal drugs, alcohol, and prescription medications.
Amber Heard's former nurse noted Heard laughed when warned about illicit drug use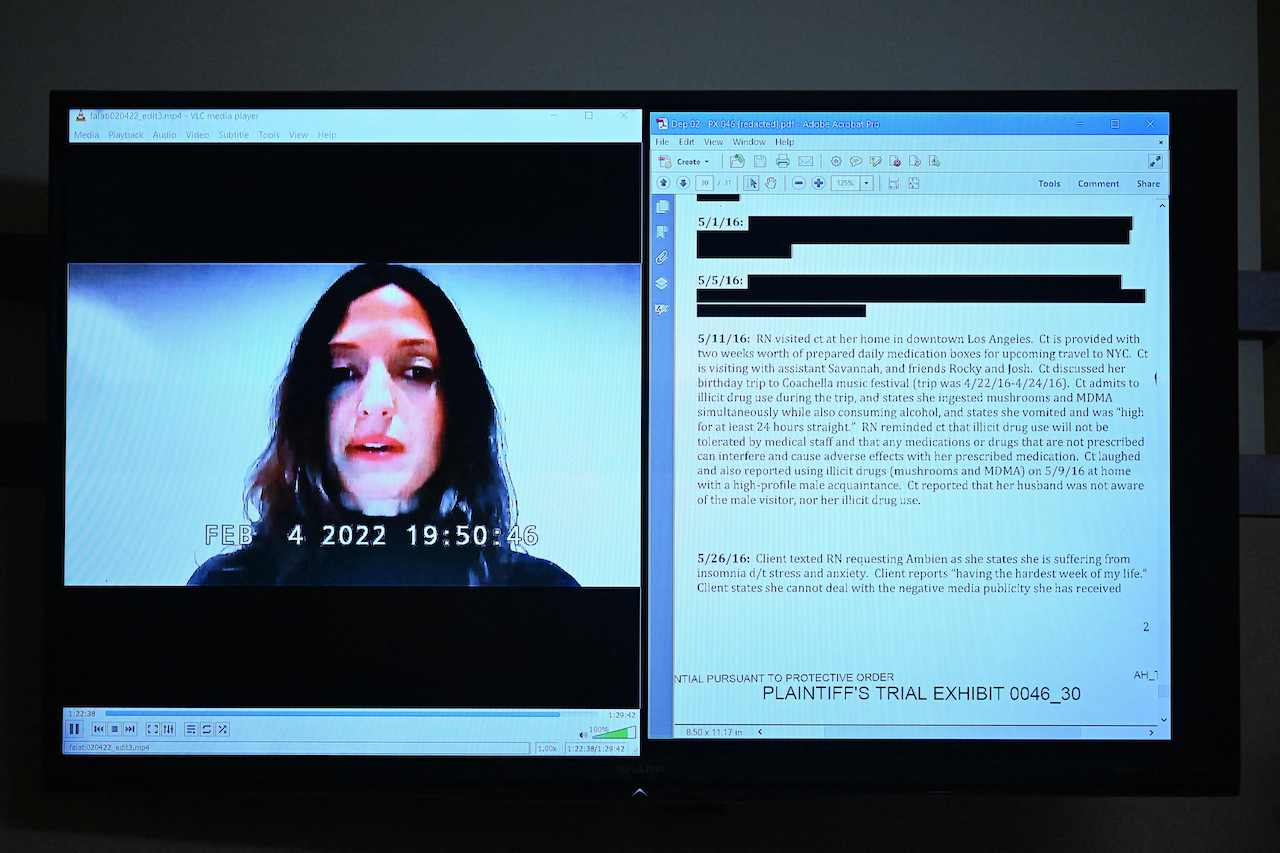 Falati wrote that Heard confessed to ingesting mushrooms and MDMA simultaneously with alcohol at Coachella in April 2016. Heard told Falati she was "high for at least 24 hours straight" and vomited at one point.
Falati noted she reminded Heard illicit drug use would "not be tolerated by medical staff" and emphasized it could interfere with the intended effects of her prescriptions.
"[Client] laughed and also reported using illicit drugs (mushrooms and MDMA) on 5/9/16 at home with a high-profile male acquaintance," the nurse wrote. She added, "[Client] reported that her husband was not aware of the male visitor, nor her illicit drug use."
Heard reportedly started dating Elon Musk around May 2016. Furthermore, CCTV caught her riding an elevator to Depp's penthouse and cozying up with James Franco on May 22. Police responded to two calls about a domestic dispute between Heard and Depp at that penthouse on May 21.
Heard filed for divorce on May 25, 2016, and requested spousal support, which Depp asked the judge to deny (per People.) On May 27, a judge granted a temporary domestic violence restraining order against Depp. They declined to grant Heard spousal support related to that order but gave her sole use of the Los Angeles apartment.
Amber Heard's former nurse saw injuries allegedly caused by Johnny Depp
Falati testified to seeing Heard with a bloody lip and examining her following alleged altercations with Depp. Upon taking a closer look at the London Fields actor's scalp for described bruising, the nurse noted she didn't "visualize" the marks.
Heard also sent pictures of what looked like bruises on her face, supposedly created by Depp, through text messages to Falati. And the nurse claimed she encouraged Heard to see a professional trained to examine the injuries in response.
Furthermore, Falati wrote about Depp's reaction to Heard's request for divorce and claims of domestic violence. According to her notes, the news "blindsided" him but he stated he wanted to clear his name. "[Depp] denies all accusations but is obviously saddened by current events," she wrote.
How to get help: In the U.S., call the National Domestic Violence Hotline at 1-800-799-7233 or text START to 88788.
How to get help: In the U.S., contact the Substance Abuse and Mental Health Services Administration helpline at 1-800-662-4357.